Kinky Boots
Book by Harvey Fierstein, music and lyrics by Cyndi Lauper
Sunderland Empire
–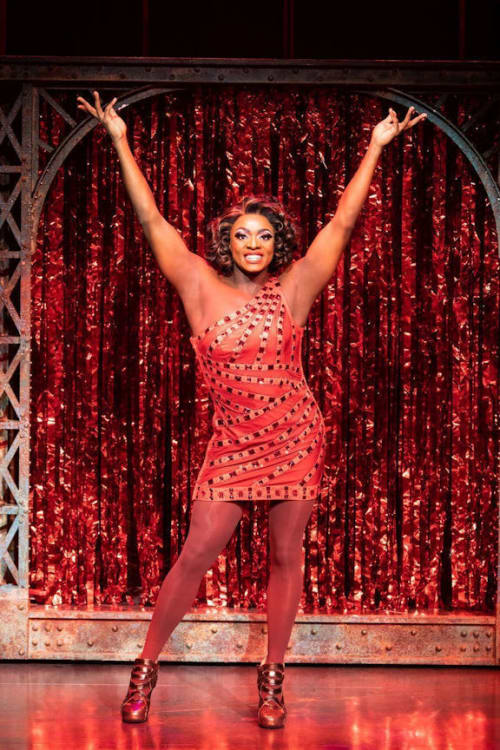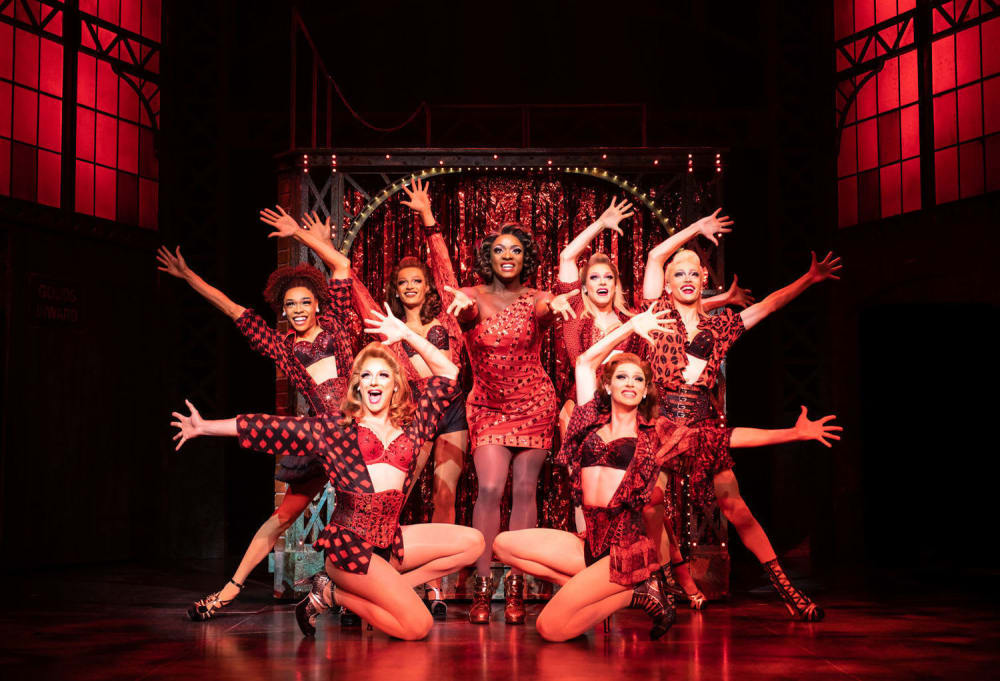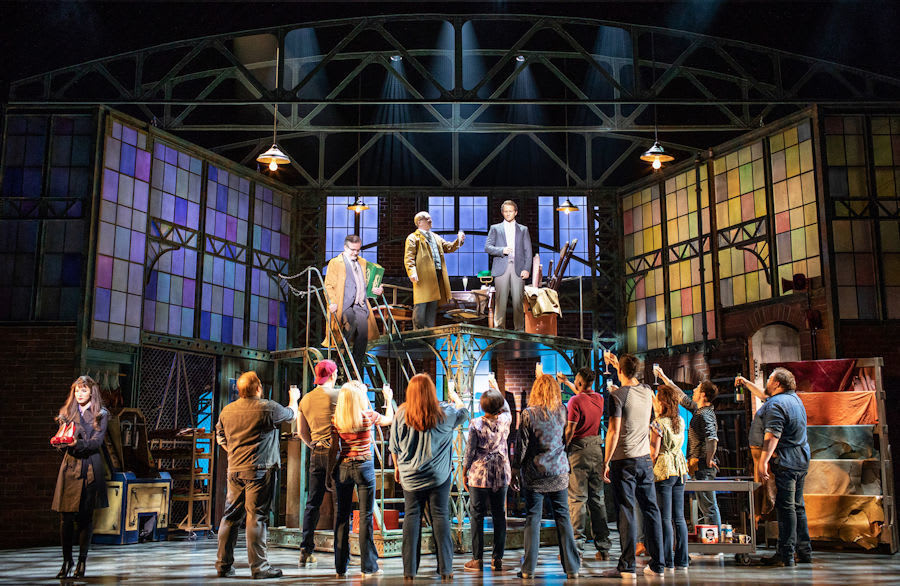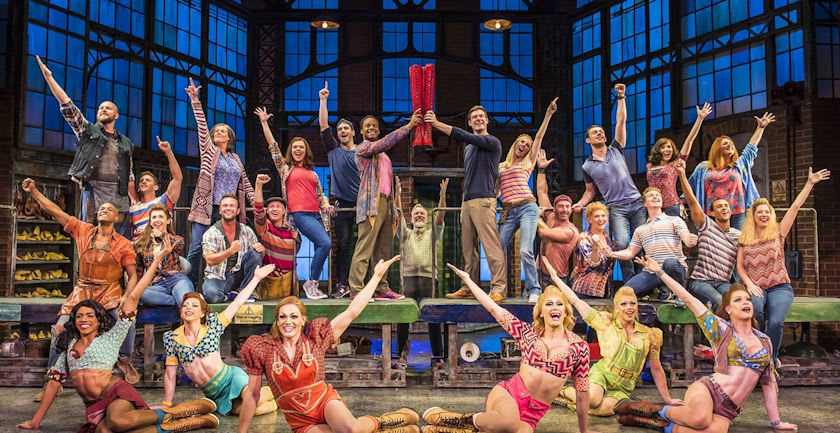 If you like your musicals glam and glitzy, loud and brassy, fast and furious, smothered in sequins and glitter, then Kinky Boots is for you. It certainly was for the Sunderland Empire press night audience who gave it the now almost obligatory standing ovation, complete with whoops and screams.
It's a simple story: failing dull gentlemen's shoes manufacturer, whose new owner, Charlie (Joel Harper-Jackson), who has just taken over from his father who died suddenly, is about to close the place down, is rescued by swapping over to a range of thigh-length kinky boots aimed at the drag/trans market, inspired by a chance meeting with Lola (Kayi Ushe), one of the loudest, shiningest, in-your-face drag queens you could ever meet, who brings along her courtiers, the six Angels, not just glamorous and gorgeous but also fantastic (and acrobatic) dancers.
There are loads of subplots too: the Neanderthal thug Don (Demitri Lampra) who would gladly pummel Lola and her like into the ground (along with—of course—the other factory lads who follow him like sheep); Charlie's intention to move to London and work in property development with his fiancée Nicola (Helen Ternent); the (inevitable?) factory girl Lauren (Paula Lane) falling in love with the boss; the dull "old retainer" George (Adam Price) who suddenly discovers a new side to his personality.
There's humour—sometimes quite black: talking about the death from lung cancer of his father who'd rejected him because of his sexuality, Simon (the 'real' name of Lola), says, "the fags got him in the end."
It's inventive: there's a beautifully choreographed slow motion boxing match. There's some indirect but nonetheless telling social/political commentary when we find out what Nicola and her boss have in mind. And there's pathos, too, in the music, as Lauren sings "The History of Wrong Guys" and Lola and Charlie duet in "Not My Father's Son".
It's set in a factory, cleverly designed by Tony-nominated David Rockwell and lit by Tony winner Kenneth Posner. The costumes, from the workaday factory dress to the over-the-top glamour of Lola and the Angels, are by Tony-nominated and Olivier winner Greg Barnes.
Everything is tied together and guided by director and choreographer Jerry Mitchell who won a Tony for his choreography of the 2013 Broadway production of Kinky Boots and was also nominated for his direction.
Of course it all ends happily: girl (Lauren) gets boy (Charlie); baddie (Don) becomes nice guy; old retainer (George) is happy again; all the staff at the factory keep their jobs and have a lovely time. But what of Nicola? Well, we just don't know but she probably married her boss and they had many happy and profitable projects together. (Ahhh!)
For many years in the reviews I have written for the BTG I have said time and again that in this country we have real strength in depth in musical theatre. Kinky Boots proves it yet again. Every person on that stage, from the brilliant Kayi Ushe (what stage presence!) to the most anonymous member of the ensemble, there was not one performer who was not a consummate professional.
Reviewer: Peter Lathan