Kiss Me Kate
Music and Lyrics by Cole Porter
Sheffield Theatres
Crucible Theatre, Sheffield
–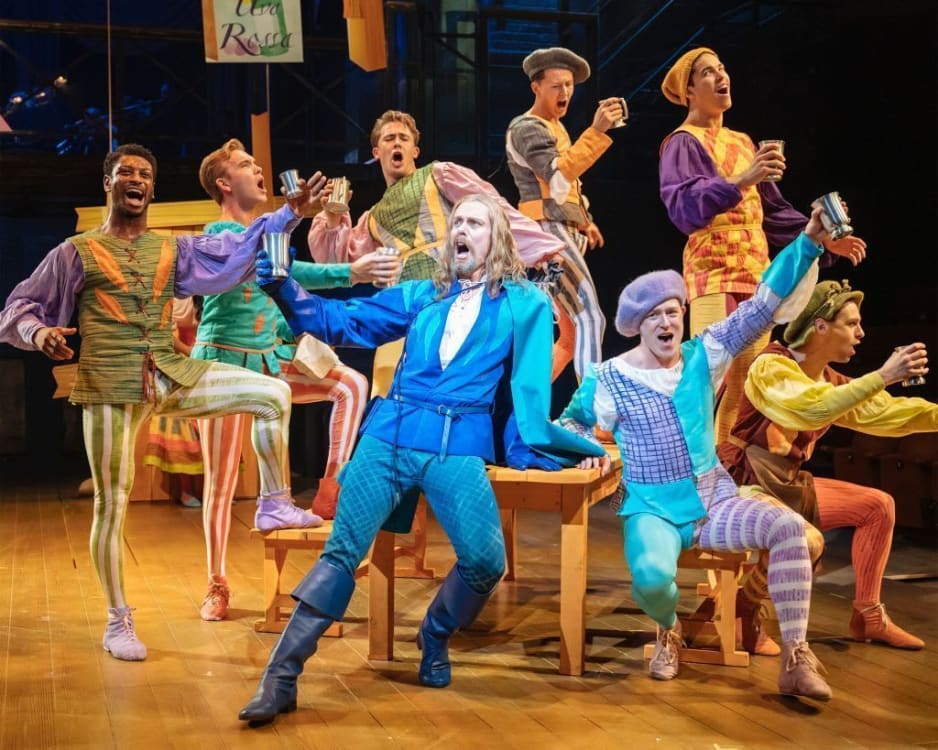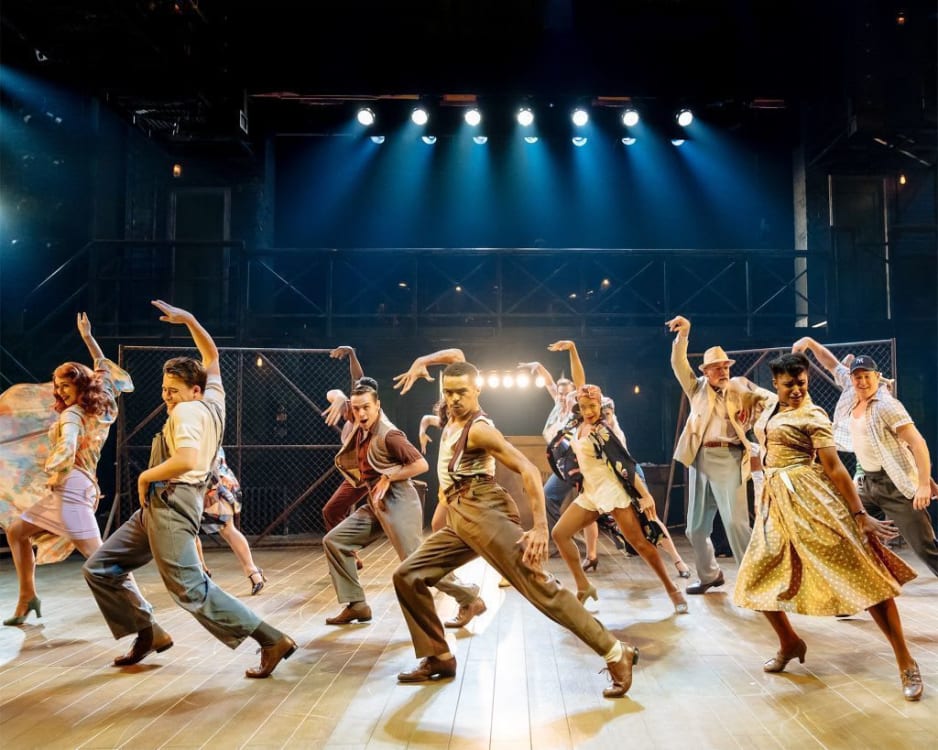 Sheffield Theatres has delivered a dynamic, thrilling, totally absorbing production of Kiss Me Kate.
Based loosely on Shakespeare's TheTaming of the Shrew, the 1948 Broadway production with music by Cole Porter and book by Sam and Bella Spewack was a huge success in the immediate post-war years and has continued to delight audiences all over the world.
The current production, directed by Paul Foster in close collaboration with choreographer Matt Flint, is bursting with vitality, clever gags and entertaining production ideas.
The action is divided between backstage and rehearsal scenes in the 1948 present and the sunny, colourful, brightly lit setting of Shakespeare's Padua. Shakespeare's play is dominated by the relationship between Petruchio and the shrewish Katharine, whose father Baptista can't wait to get her married off. Petruchio is prepared to take her on for a good marriage settlement and sets about taming her.
This relationship is paralleled in the modern day of the actors where the principal leads, Fred and Lilli, have an equally tempestuous relationship, have been married and divorced but still really love one another, despite Fred's amorous adventures, Lilli's jealousy and her impending revenge marriage to a repressive and totally unsuitable American General.
The dual setting allows for strong contrasts in set design, costume, lighting effects, choreography and acting style and, notably, Cole Porter's irrepressibly inventive music.
The backstage modern scenes in the shabby provincial theatre, along with the rehearsal costumes of the cast, are grey and functional, in contrast to the bright colours and charming period costumes of the Padua set, which wobbles in a recognisably amateurish way from time to time.
Set pieces like the first number, "Another Op'nin', Another Show", and "Too Darn Hot" at the beginning of the second half give us the dynamism of the company in rehearsal and their lethargy when it's too hot to move. Choreography and performance in each case is impressive.
There are accomplished and hugely enjoyable singing / acting performances from the principals. Edward Baker-Duly as Fred / Petruchio is a charmingly vain and irresponsible womaniser with a mellow tenor voice. Rebecca Lock gives a powerful performance as Lilly / Katharine, quick to lose her temper, passionate and violent when restrained, with a voice as effective in the witty "I Hate Men" as in numbers in the period setting which require operatic delivery. As Katharine's father and a member of the company in the rehearsal scenes, John Conroy finds the comic potential in both roles.
There are two secondary plots in the action. Amy Ellen Richardson is stunningly beautiful as an ambitious ingénue in the modern company and as Katharine's sister Bianca in the Padua scenes. She has a beautiful singing voice and gives a delightful performance of "Why Can't You Behave" and "Always true to You in My Fashion". As her potential husband in the Padua context and an irresponsible gambler in the modern scenes, Dex Lee is an excellent comedian and an outstanding dancer.
Probably the most popular number in the show is "Brush Up Your Shakespeare", brilliantly performed by Delroy Atkinson and Joel Montague as a couple of seedy, ineffectual gangsters.
This is a joyful and inspirational revival of a wonderful show.
Reviewer: Velda Harris