Kissed by Brel
Conceived by Claire Watling, Geoffrey Hyland and Godfrey Johnson
Jermyn Street Theatre
(2009)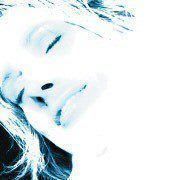 "He goes to the limit of his strength because, through his singing, he expresses his reason for living and each line hits you in the face and leaves you dazed" - Edith Piaf
Having just been introduced to the work of Jacques Brel I'd have to say that Ms Piaf hits the nail right on the head with this description.
I say introduced, but in fact I was, without realising it, already acquainted with some of Brel's work as his music has been recorded by many well known artists including Frank Sinatra, David Bowie, Neil Diamond and Nina Simone, to name but a few.
Jacques Brel's songs cut right to core as he expresses his feelings about love, friendship, hatred of women and anti-conformism in the most poetic of ways. Compared by some to Bob Dylan, Brel's use of expression such as, "I'd be the shadow of your shadow if I thought it would keep you by my side" sung to a loved one or "we skinned our hearts and skinned our knees" to an old friend from a death bed sends shivers down your spine (to use a cliché, which of course Brel would never do).
South African Claire Watling is paying her respects to Brel in her one woman show Kissed by Brel. Fresh from her success in South Africa, Watling sets off where Brel finished by continuing to tell his stories; which is exactly what Brel's songs are. They are stories which need to be more than sung; they need to be communicated. Watling wears her heart on her sleeve and is often overcome by the emotion of songs such as "Seasons in the Sun" and "If You Go Away". However she also plays around with the chirpier and suggestive numbers like "Madeleine", showing off Brel's wicked and dry sense of humour, whilst her rendition of "Amsterdam" reflects Brel's darker side.
On stage with accompanist Godfrey Johnson, Watling owns the space, although she's in danger of being upstaged by her purple shawl which she wears in a different style for each song and constantly plays with.
Watling doesn't have the greatest voice in the world. At times she struggles with the top belts and some notes fall a little flat but more importantly it is her ability to capture the soul of each song, appealing to those that are already fans and newbies like me.
Playing until 9th August
Reviewer: Rachel Sheridan