Kitty and Kate
Claire Luckham
New Vic, Newcastle-under-Lyme
(2005)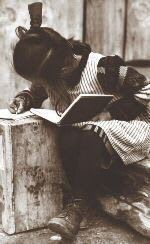 Catherine Cookson's popularity shows no signs of waning even though it's almost seven years since her death. Her books made her a multi-millionaire but she never sought publicity and remained an intensely private individual throughout her life.
Perhaps that's one of the reasons why biographers and other writers have tried to explain what drove her on to become successful at a time when women weren't expected to have a career.
The latest attempt to recreate parts of her life is a play commissioned by the New Vic. Claire Luckham, best known for the internationally acclaimed Trafford Tanzi, has concentrated on the early part of Cookson's life after she moved away from the north east.
Cookson left South Shields in 1929 when she was 23 and got a job running a workhouse laundry in Hastings. She saved hard and eventually bought a large Victorian house, taking in lodgers to supplement her income. One of them was schoolmaster Thomas Cookson whom she married during the war.
Luckham makes it clear that her work is fictitious. She says it's essentially a piece about the relationship between Catherine Cookson, otherwise known as Kitty, and her resentful, alcoholic mother Kate.
The first half is lacking in that the only contact between the two women is through their letters: Luckham's script barely scratches the surface of their true feelings for each other. There are too many short scenes as the author tries to bring out Cookson's tendency to speak her mind, her dislike for rules and regulations, and her eagerness to conceal her scandal-inducing illegitimacy.
The success of the first half is the exploration of the bond between Kitty and co-worker Annie who build up a rapport in the laundry. After Kitty has problems with men - her first admirer breaks off his engagement to be with her while her second is already married - she invites Annie to share her flat. I hate to think what Cookson fans will make of this hint at a lesbian relationship although Kitty always denies a physical attachment.
The second half is more enjoyable and seems to work better. There are fewer, longer scenes which allow the characters to develop fully. And with Kate moving to Hastings to be with her daughter, tensions build until confrontations become inevitable.
Johanne Murdock is splendid as Kitty, self-centred, ashamed of Kate's reliance on alcohol and torn between her mother and her new friend. Michelle Newell excels as Kate, jealous of her daughter's feelings for Annie and having no patience with Annie's daughter Maisie who has learning difficulties.
Becky Hindley gives a wonderful performance as Annie, smitten with Kitty and unable to understand why her love isn't reciprocated.
There's also an impressive contribution from Poppy Roberts as the young Maisie, desperate for affection and incredibly frightened by Annie in her drunken state.
The play is suited to being in the round at the New Vic, with scenes being played out on different areas of the acting space. Sue Wilson directs with sensitivity; any drawbacks appear to be in the script.
I found Kitty and Kate too long in a bitty first half and the play seemed to end rather abruptly. Despite that, this controversial look at Cookson's life is at various times informative, challenging and ground-breaking. Those with only a slight interest in the literary giant as well as dedicated Cookson fans will find at least parts of it fascinating.
"Kitty and Kate" runs until February 12th
Reviewer: Steve Orme