Knock Yourself Out
Tom H C Holloway
Colonel Production Limited
The Courtyard Theatre, London
–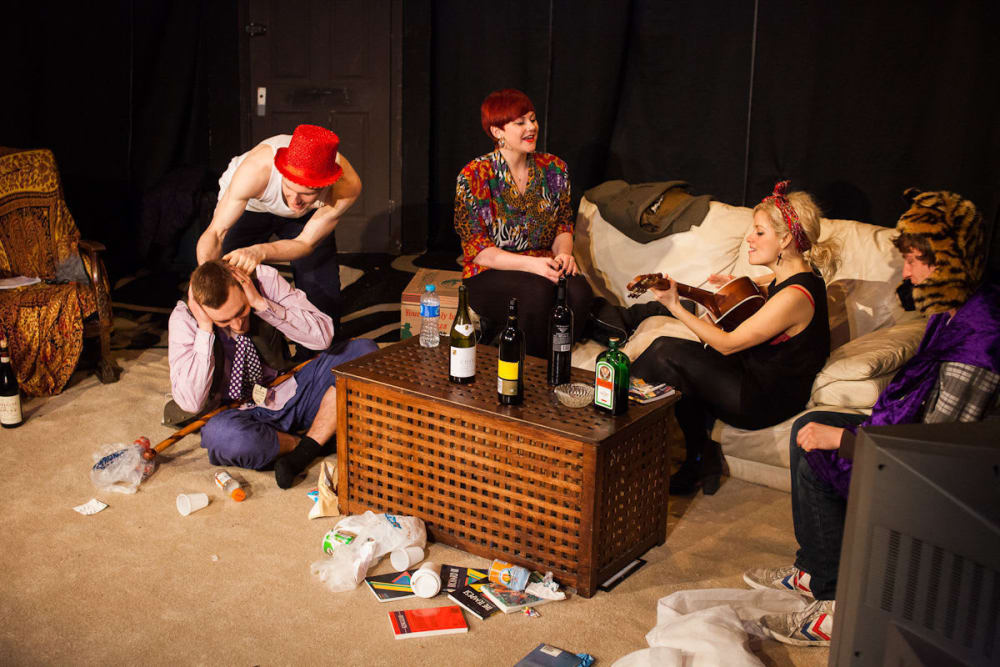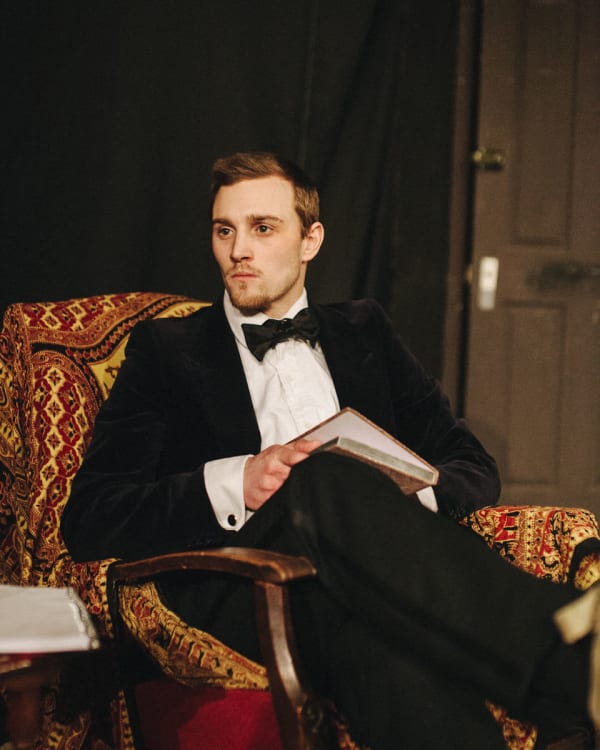 State of the nation plays are currently being produced in vast numbers (and with plenty of ammunition) but it is refreshing to see one that does not make direct comments about the banking sector or the economy.
Knock Yourself Out is set in the sitting room of an ex-student house and revolves around the inhabitants who are navigating their way through life after university but pre career. We meet Roger (Tom H C Holloway), Billy (Paul Tinto) and Jono (Joe Sowerbutts) whose constant banter and jokes cover confusion and uncertainty about both their present and futures. Added into the mix is Jono's manipulative girlfriend Carrie (Jenni Herzberg), Roger's friend Ginny (Danielle Watson) and her friend Nicola (Lucy Telleck).
Act one is one long exposition setting up the characters' hopes and fears with a heavy amount of binge drinking thrown in too. There is plenty of wit and the relationships are believable but perhaps some trimming would make this first half move with slightly more pace. The wait is worth it however, and act two delivers a much more thoughtful and emotional half in which we see the full implications of adulthood begin to dawn on these bright but bored individuals.
The movement pieces are particularly effective, creating the sense of characters in partying free fall but at the same time demonstrating the repetition of these diversionary tactics as they become isolated from the 'real' world living in a haze of alcohol and discontent.
Knock Yourself Out captures the disillusionment of an ex-student house perfectly, the realization that partying has to end eventually and relationships need to be fought for. What seeps through the script is a frustration as these are characters that graduated with firsts and worked hard to ensure success.
One can only hope that their real life equivalents find the opportunities that allow their creativity to both flourish and pay the bills.
Reviewer: Amy Yorston