L'Elisir d'Amore
Gaetano Donizetti, libretto by Celice Romini
Opera Zuid
Opera Zuid, Maastricht, Netherlands
–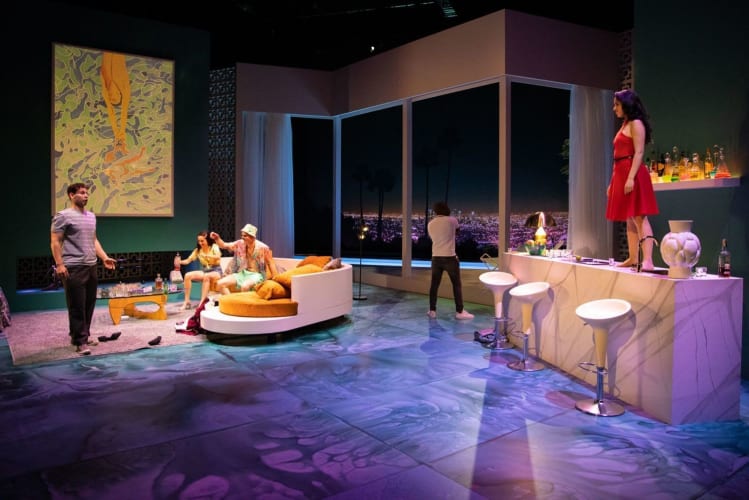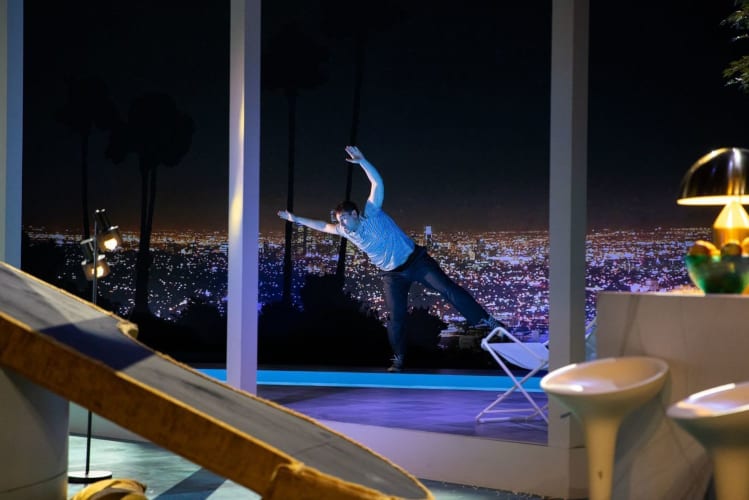 Gaetano Donizetti (1797–1848) was astonishingly prolific, writing over 70 operas in his 25-year career. Nearly 200 years later, L'Elisir d'Amore, which premièred in 1832, has lost none of its sparkle.
This performance, which streamed live on 23 May 2021 in Maastricht, is an all-Dutch co-production between Opera Zuid, Dutch National Touring Opera and Dutch National Opera.
It's a COVID-19 performance with orchestra and singers keeping their social distances. The director is Marcos Darbyshire. The conductor is Enrico Delamboye.
Darbyshire has updated the story to the 1950s and edited the text. There are no chorus, no peasants, no troops of soldiers, only the five main characters, who are portrayed as high school kids partying in a swish apartment in a high-rise building. They get drunk and have massive hangovers.
The cast wear school uniform but, age-wise, look more like first year undergraduates at university. The youthful conceit works all right for poor, naïve, silly Nemorino and rich Adina; but it doesn't work so well for Dulcamara, the quack doctor, and Sergeant Belcore, who have to say things which just don't make sense in the present context.
Nemorino (José Romero) is hopelessly in love with Adina (Julietta Aleksanyan), but she's a sly, fickle vixen who doesn't believe in monogamy. It's not surprising she does not love him. He is so wet and liable to say childish things, such as, "since you don't love me, I want to die a soldier!"
"Comedy needs pathos," said Donizetti, and in the opera's final moments, when Adina promises everlasting love, he, quite rightly, does not forget her past cruelty and does not believe her. He picks up his bags and leaves the apartment. Romero's performance hints that Nemorino might have learning difficulties and will always be sad and unhappy.
Opera Zuid's L'Elisir d'Amore remains online until 23 August.
Reviewer: Robert Tanitch