L'equivoco stravagante
Gioachino Rossini
Königliches Kurtheater, Bad Wildbad, Germany
Released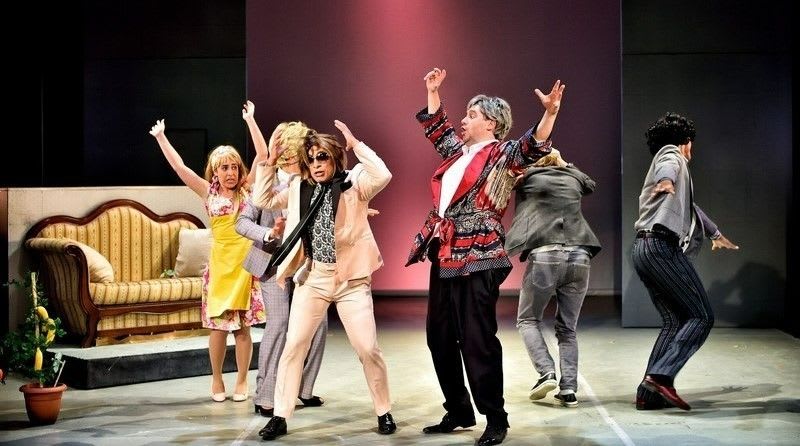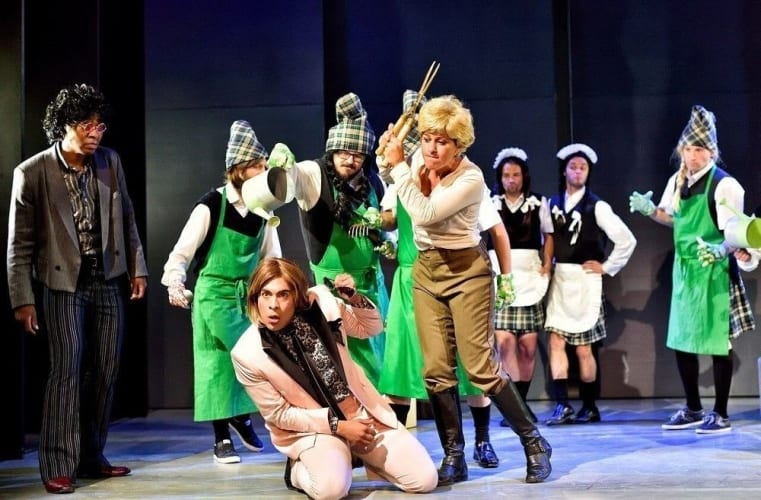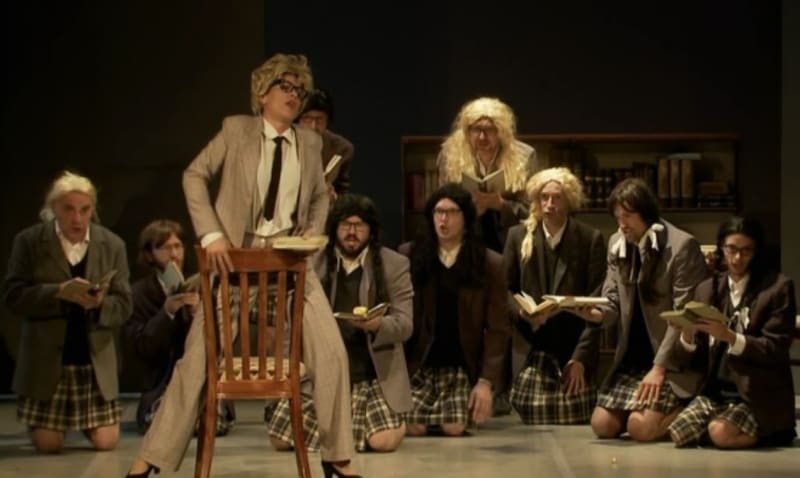 Why in opera, which should be the apotheosis of all the arts, is one so often offered drivel in the guise of comedy? If such stuff were offered on the dramatic stage, audiences would be entitled to claim refunds under the Trades Descriptions Act.
The young Rossini, contracted to produce his first full-length comic opera, was offered five libretti, none of which he liked, but chose one by the little-known Gaetano Gasbarri. It takes the familiar theme of a father (Gamberetto) trying to marry off his daughter, Ernestino, to an unattractive wealthy suitor (Buralicchio) when she loves another (Ermanno).
Gasbarri's original twist is that the household servants succeed in driving away Buralicchio by convincing him that the woman of his desires is actually Ernesto, a castrato deserter from the army.
Stendhal described the libretto as being 'of surprising badness'—or so his translator put it. It's not really all that bad, and the storyline not quite as improbable as it sounds. Castration had become a capital offence in 1791 and 20 years later it was not unknown for female singers to pretend to be castrati to perform roles written for them.
Director and designer Jochen Schoenleber plays up the gender confusion by dressing the male chorus in skirts and Ernestino in trousers. Otherwise, this rather witless production seems to demand only posturing nonsense from its actors. They do as asked—Antonella Colaianni (Ernestino) silly and over-sexed, Emmanuel Franco (Buralicchio) silly and vain, Giulio Mastrototaro (Gamberetto) silly and pompous.
Rossini's opera, his third, knocked together in a few weeks while he was rehearsing other things, offers comic possibilities rather than being a rip-roaring comedy in its own right. The composer, like Mozart, may have enjoyed the occasional double entendre, but I wonder how funny they can seem today. Whatever the case, Schoenleber responds to the piece's sexual innuendos—which resulted in the piece being banned after just three performances—with suggestive references and sixth-form gestures with a banana and cucumber. Twice. Spare me.
I didn't hear any laughter from the audience in the delightful, small Bad Wildbad theatre, until some presumably topical references in the second act.
Fortunately, Rossini redeems the situation with some pleasant arias for Ermanno and Ernestina in particular and with a lively quintet, that is the work's highlight. Taken in part from his very first opera, it still sounds original, starting with a gentle love duet, and succeeded by a comic trio, before building into what would become a characteristic rapid-fire climax.
Among a young cast, Patrick Kabongo as Ermanno is the only one of the principals to preserve much aplomb, and with the smoothness and evenness of his tone, allied to expressive ability, his voice seems ideally matched to this light-stepping but demanding writing.
The vocal lines are often extended both in length and range, especially for Colaianni, who handles the tricky embellished low tessitura with ebullient flair.
Despite occasional problems on intonation, Mastrototaro is heard to good effect in Gamberetto's early patter song and in his late, forceful aria Il mio germe, and one has to look beyond the antics of Emmanuel Franco to appreciate the excellent quality of his voice and, indeed, the audacity of his performance.
Eleanora Bellocci as Rosalia, shows the makings of a fine soubrette soprano, with a bright sound and appealing stage presence. Sebastian Monti plays fellow servant Frontino, author of the castrato ruse, with joyful enthusiasm. He has a ringing top to his voice, but it does not always come over clearly in the mid-range.
The choir, from the Ruse State Opera, Bulgaria, where the production was staged earlier, make a splendid, rich sound, and the orchestra is directed with verve by Jose Miguel Perez-Sierra.
Reviewer: Colin Davison