L'Isola Disabitata (The Desert Island)
Joseph Haydn, Libretto by Pietro Metastasia
Teatro Alighieri
Teatro Alighieri, Ravenna, Italy
From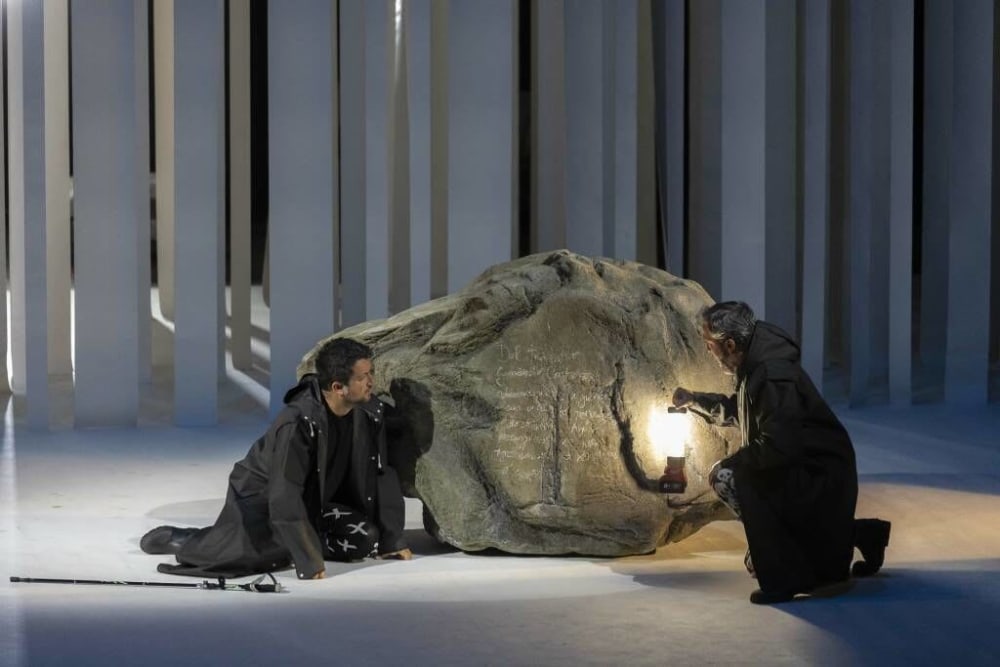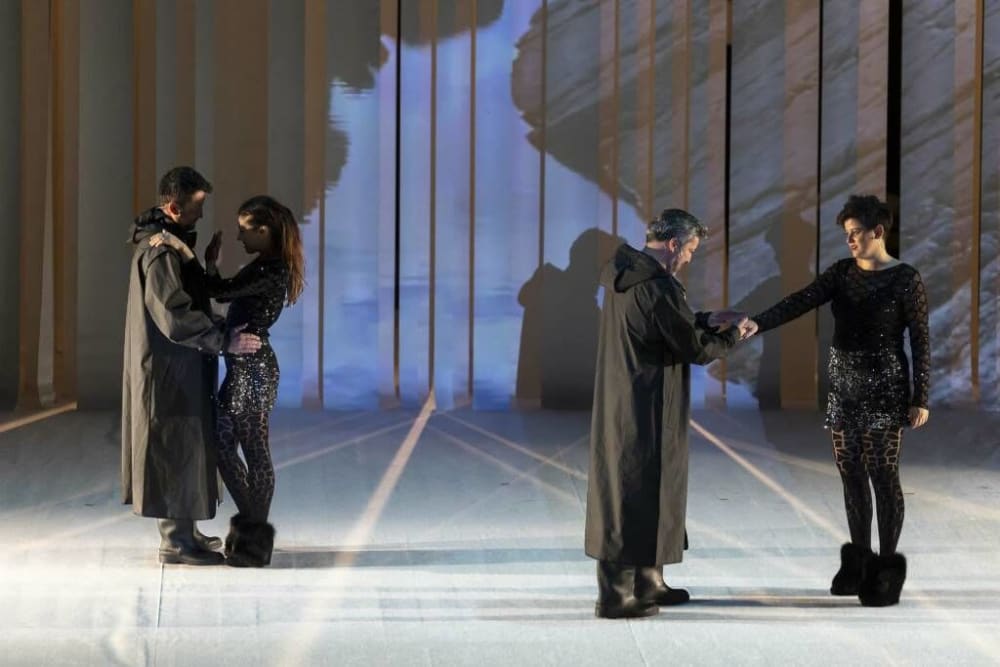 Joseph Haydn's opera L'Isola Disabitata (The Desert Island), which was written for the Esterházy Court in 1779, is rarely performed; and watching Luigi De Angelis's production, conducted by Nicola Valentini at Teatro Alighieri, Ravenna, I am not surprised. There are seven arias, a quartet and no drama.
Costanza (Giuseppina Bridelli) and Silvia, her younger sister, were shipwrecked thirteen years ago and have been living all alone on a desert island. Costanza is convinced her husband deserted her and she has brought up her sister to believe that men lack love and humanity and are ungodly and evil.
The truth is her husband, Gernando (Kristian Adam), was abducted by pirates and sold into slavery. Now, having escaped serfdom, he has arrived on the island with his best mate, Enrico. Believing she must be dead, he intends to search for her grave.
Silvia (Anna Maria Sarra), who has never seen a man before, has her "Tempest-Brave-New-World" moment and instantly falls in love with Enrico (Christian Senn).
The performance opens with Costanza lying on a modern sofa. Behind her are vertical white blinds from flies to floor. I never felt for one moment that I was on an island. The production is unhelpful.
All the opera needs is a large rock on a bare stage, a cyclorama of sky, sea and cliffs and the right sort of clothes. The women's clothes feel totally wrong and the video images of the cast arriving at the theatre during the overture are very distracting.
There is also an absurd moment when the stage is in pitch-black darkness and you cannot see a thing and Gernando declares he recognises the rocks he had seen thirteen years earlier.
The final scene and the quartet are played with the singers sitting in the auditorium in front of the orchestra pit and then standing to give a concert performance.
Joseph Haydn's L'Isola Disabitata can be seen free on the Opera Streaming channel.
Reviewer: Robert Tanitch