L'Orfeo
Claudio Monteverdi, libretto Alessandro Striggio
La Fenice, Venice
La Fenice, Venice
Released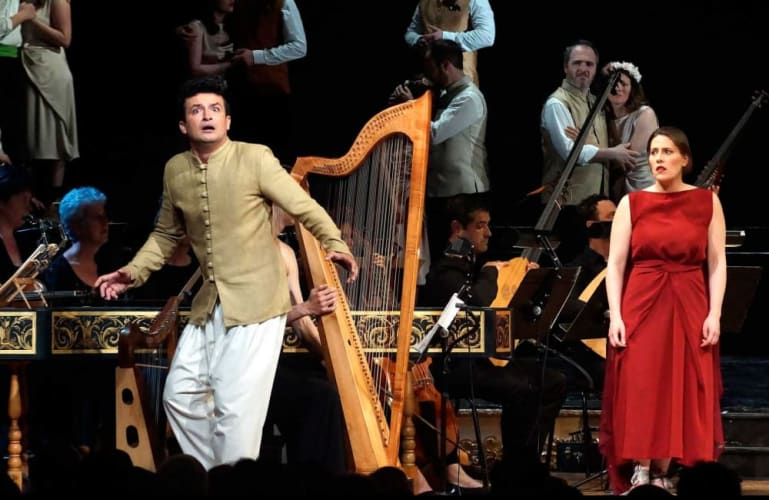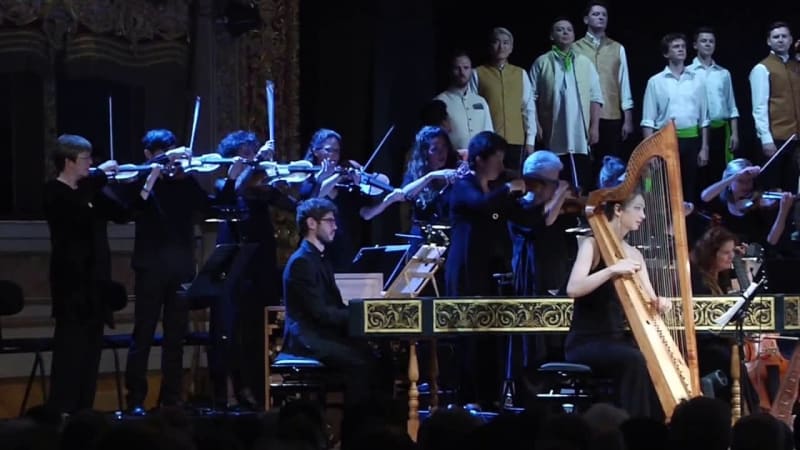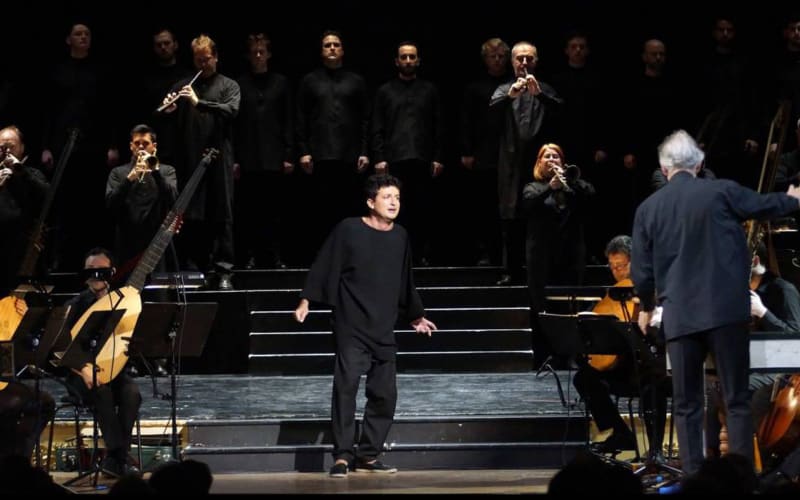 Orfeo, first performed in 1608, is referred to as the earliest surviving great opera, and its moral of love, jealousy and the transformative power of music has continued to attract composers to today, the latest being Matthew Aucoin, whose 2020 Eurydice was released by Met on Demand only last month.
Monteverdi's version of the fable follows Orpheus' descent into the underworld in a bid to bring back his dead bride Euridice. His singing charms the gods who agree to let her go, but he, torn with doubts, breaks their injunction not to look back at her, and so condemns her to return to Hades.
John Eliot Gardiner's Orfeo was the first of a Monteverdi trilogy premièred in Venice in 2017 and transferred to the Edinburgh Festival two months later to some acclaim.
It's a semi-staged affair, with the singers appearing between an orchestra divided in two, high strings to the left, low to the right, with no stage machinery or flats. For me, that's always a loss, although it might be argued that such a spare score is well suited to correspondingly spare staging.
This then is the operatic equivalent of the slow food movement, a production for purists, and they will find much to admire.
There is no finer interpreter of Monteverdi than Gardiner, whose choir bears that composer's name. There is a characteristic concentration on the subtleties of dynamics in all the singing, and wonderful nuances in the orchestral playing.
The six sackbuts that open proceedings with a resounding call to action are later employed to the opposite effect in melancholy mourning. In the same scene in Act 2, Gardiner coaches the strings into a long sigh of lamentation.
Polish tenor Krystian Adam gets the tone just right as Orfeo, cocky, despairing, anxious, resigned, and sings his appeal to the gods, "Possente spirito", centre-piece of the opera, with heart-rending tenderness, also executing its many trills with exquisite control.
Vocal performances are all high class, including Lucile Richardot as the Messenger, Francesca Boncompagni as Proserpina and starting with Hana Blažíková who appears as both the Prologue's La Musica and later as Euridice. As if this is not enough, at one stage she picks up and plays a small harp—the stage director's little joke being that at first one supposes we are actually hearing the harpist sat next to her.
That is one of several delightful little interactions between singers and orchestral musicians, including that when the boatman Charon, bass Gianluca Buratto with a voice as deep as the Styx, is charmed by the sound of that same harpist, Gwyneth Wentink, and reaches out as if to touch the source of her magic.
One significant weakness of the Opus Arte package is the lack of information in the flimsy accompanying booklet, which contains a minimal synopsis, no timings within the 2-hour duration, nor a printed track list. With singers often doubling roles, this makes it difficult at times to know who is singing.
Reviewer: Colin Davison