L'Orfeo
Claudio Monteverdi, libretto by Alessandro Striggio
Staatsoper Hannover, Germany
Staatsoper Hannover, Germany
–

Listing details and ticket info...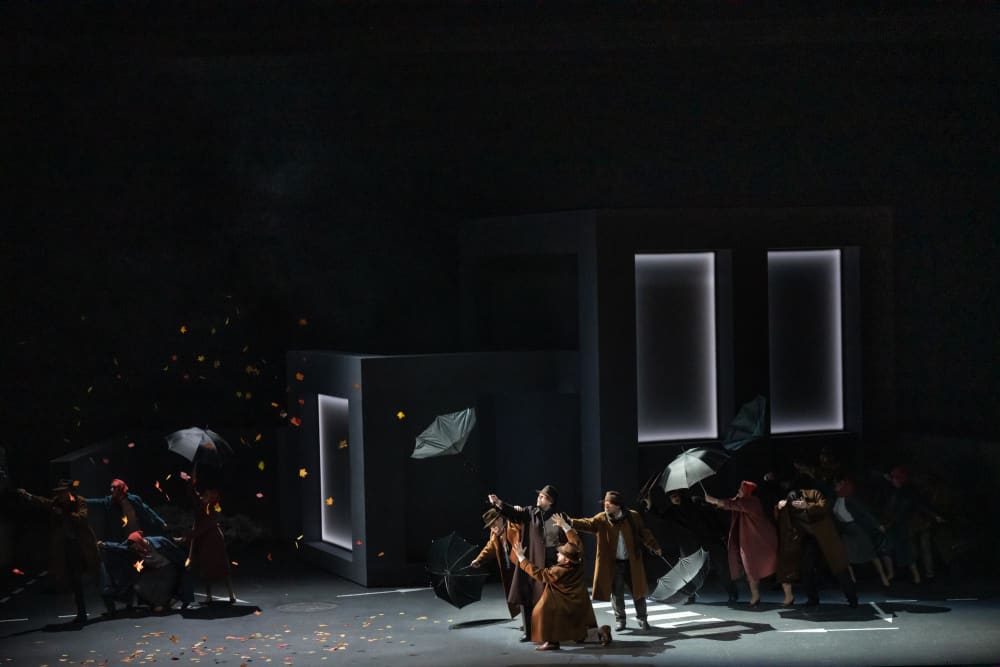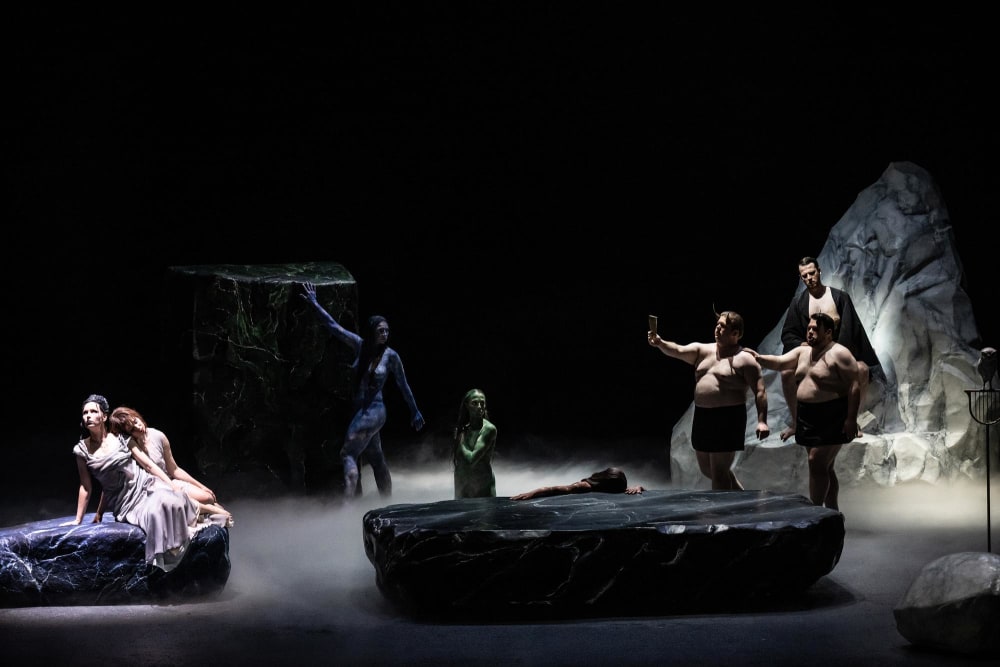 Abandon hope, all ye that enter the Staatsoper Hannover to see Monteverdi's L'Orfeo, directed by Silvia Costa.
The legend of Orpheus and Eurydice has inspired so many poets, musicians, painters, sculptors, film directors, choreographers. Gluck, Offenbach, Cocteau, Camus, Rubens, Poussin, Corot, Anouilh, Tennessee Williams, Balanchine, Stravinsky, Poynter, Stanhope, Watts etc, etc. There have been over 100 operas.
Monteverdi's opera, which premièred in Italy in 1607 and is universally agreed to be the first great opera, is about the power of music. Orpheus, with his golden lyre (a birthday present from Apollo, his dad) and his virtuoso singing, charms mortals, gods, the dead, animals, birds, fish, rivers, trees, rocks, everybody and everything.
Silvia Costa's production charms nobody and she was booed in the curtain call. The production is badly staged, badly designed, badly lit and badly filmed.
Costa's conception is that the tragedy has already happened. Orpheus is disorientated and reliving the nightmare he has been through. He is still in the Underworld, a dark, sombre, ugly underworld full of naked bodies. The performance is his hallucination.
Orpheus loses Eurydice twice: firstly, on their marriage day when she is bitten by a snake and dies; secondly, after he had retrieved her from Hades and, contrary to Pluto's clear instructions, he looks back to see if she is still following him and loses her forever.
Orpheus (Luvuyo Mbundu), clothed all in white, suffers deeply. "Give me back what is mine!" he cries. Costa works him hard. She has him crawling all over the stage, playing with props and even doing some graffiti. When he takes off his shirt, he looks more like a boxer than a poet.
Nobody looks physically right, except Prosperpina (Nina van Essen). Hope (Nils Wanderer) is costumed and made-up to like a commedia dell'arte clown. Caronte (Markus Suihkonen) is practically invisible. Plutone (Richard Walshe) has big breasts and swimming trunks. The chorus don't look like nymphs and shepherds; they look like miserable refugees. Apollo (Marco Lee) appears dressed as a doctor and wearing a head mirror. He assists in Orpheus's suicide with a cyanide pill.
One option for home viewers would be to ignore what is going on the murky screen and just listen to the singers and the orchestra conducted by David Bates. There is some lovely music. Monteverdi is good value.
Staatsoper Hanover's L'Orfeo can be watched free on the OperaVision channel.
Reviewer: Robert Tanitch