La Boheme
Giacomo Puccini, libretto by Giuseppe Giacosa and Luigi Illica
Norwegian National Opera
Released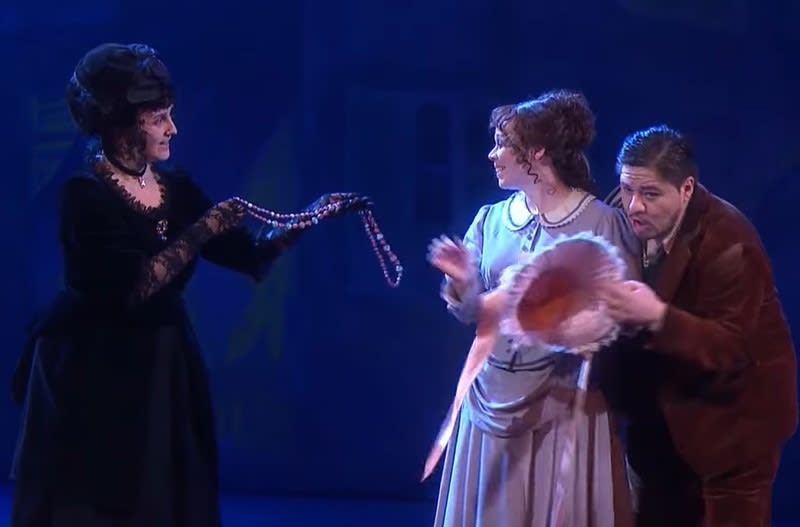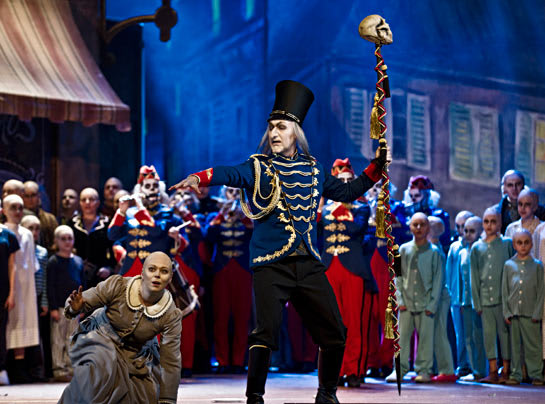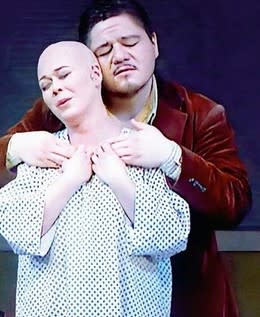 The year 1896 saw not only the première of La Boheme but also the opening of Italy's first specialist ward for tuberculosis, then Italy's main cause of death. So the death of Mimi from that disease, one of the most moving scenes in all opera, would have had a direct resonance for its audience.
Director Stefan Herheim sought a similar effect for those attending the new Oslo Opera House in 2012 in having Mimi die not of TB but of cancer, as he makes clear from the start. The overture starts only after we see her lying in an intensive care unit, and the green pulse signal on her heart monitor flatlines.
For the rest of the show, Marita Sølberg switches between 19th century costume and hospital gown, between flowing wig and baldness, appearing as a memory to Diego Torre's Rodolfo, as a ghost to his fellow Bohemians, who, when not assuming roles as doctors and orderlies, sometimes shrink at her presence.
Members of the chorus also double as cancer sufferers, and there is a particularly heart-rending moment when they are joined by shaven-headed children undergoing treatment.
Heike Schelle's sets, based upon a 1963 production, hint simultaneously at garret and operating theatre and the dream-like feeling is accentuated by Anders Poll's lighting, often casting background into a blue haze through which Rodolfo haplessly wanders.
Fate and fatality oversee much of the action in the person of Svein Erik Sagbråten, who, with various facial prosthetics more appropriate for the Brothers Grimm, appears as landlord, lover, sergeant and toy-seller, even seeming to playing a merry dance of death on the violin.
The overall effect is traumatic, haunting, disturbing, but not tragic in the classic sense as we are given advance notice of the ending, and any director with a bold, transformative concept, however noble, must bear responsibility for its consequences.
The disjuncture of text and location largely dispels the humour of the opening scene, and it's hard to reconcile Jennifer Rowley's Musetta arising from an operating table in act 3 to regale surgeons with a flight song.
The highest price to pay is in the relationship between Mimi and an uncharismatic Rodolfo, as the latter seems reluctant to make eye or physical contact when faced with painful recollection of the women he loved and loves. There's chemo but no chemistry.
Sølberg sings immaculately, and effectively switches persona rapidly, although it can hardly be to the benefit of deep characterisation. Australian Torre has the high notes, but not the smoothest elevator to get there. It's a more than usually difficult interpretation that he is asked to give, and it seems he throws himself into the part rather than it coming to him naturally.
Bariton Espen Langvik is the stand-out among supporting acts as philosopher Schaunard, just ahead of Vasilij Ladjuk as Marcello and Jennifer Rowley's Musetta.
Reviewer: Colin Davison