La Bohème
Composed by Giacomo Puccini, libretto by Luigi Illica and Giuseppe Giacosa, based on the novel, Scènes de la Vie de Bohème by Henri Murger
Met Opera on Demand
Metropolitan Opera House, New York
From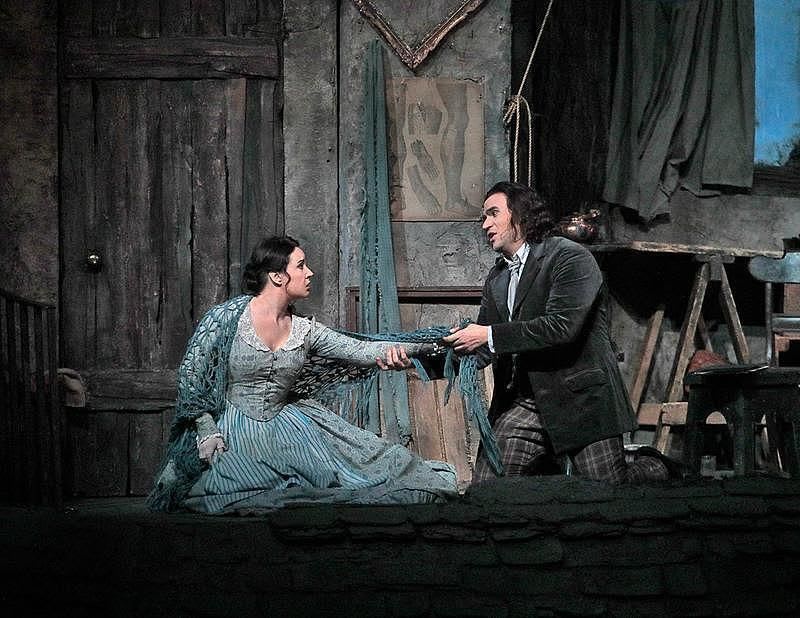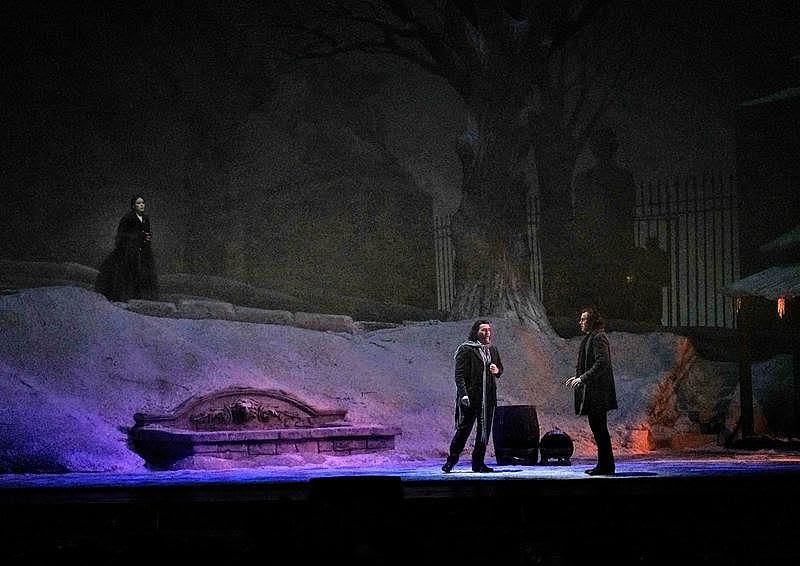 Giacomo Puccini's La Bohème, one of the great tearjerkers and one of the most popular operas in the repertoire, is the quintessential statement on friendship, lovers' quarrels, dire poverty, consumption and death among the artists of Paris's Latin Quarter in the 19th century.
The libretto is based on Henri Murger's autobiographical novel Scenes de La Vie de Bohème, first published in 1848 and dealing with his youthful artistic struggles, which had taken place some twenty years earlier.
Murger and Puccini sanitised the Bohemian life, making it more acceptable to a sentimental public. Puccini, in his sweeping and rapturous score, unashamedly milked the artists' exuberance and pathos for all they were worth. I sometimes feel I could go on listening to La Bohème for ever.
Franco Zeffirelli directed and designed a brilliant production for The Metropolitan, New York in 1981. 40 years on, it is still in the repertoire, having lost none of its theatrical bravado and realistic detail.
It is vastly superior in every way to Richard Jones's production for London's Royal Opera House, which I saw online but three days ago. It is so much more romantic, so much more emotionally involving and it feels like it's happening in the 1830s. This performance conducted by Marco Armiliato, and starring Michael Fabiano as Rodolfo and Sonya Yoncheva as Mimi dates from 2018. The garret, firmly placed in the roofs and chimney tops of the Latin Quarter, looks like it has been lived in by the four boisterous artists.
Puccini gives Rodolfo and Mimi's first meeting the full romantic intensity. The interplay between them is real. Rodolfo, his eyes always fixed on Mimi, has such charm, such tenderness. Fabiano (perfect for the role) sings with such ardour. Yoncheva is so touching. Their voices soar in their solos and duet. There are times when I feel I could go on watching La Bohème for ever.
The second act in the streets and in the Café Momus has so much going on. The Met has spent a fortune on cast, sets and costumes. The sheer number of people milling around on stage is incredible. 300 in all. The supernumeraries have been so well directed. Their naturalistic acting makes a notable contribution to the scene.
And then there are all the people backstage. Three wagons and 30 tons of scenery need an army of stagehands, which adds another 100 salaries.
Musetta (Susanna Phillips), who is wearing a flaming red dress, makes an exhibition of herself in the café. She lifts up her skirt in an unseemly way, takes off her shoe and walks on the tables to sing her delightful waltz song; but at least she does not (as the Mimi at Covent Garden in Richard Jones's production does) take off her knickers and dump them in her lover Marcello's lap.
The third act is set outside a seedy tavern on the outskirts of Paris. The bitter cold snowy landscape instantly sets the mood. Mimi knows her relationship with Rodolfo is over and that they must part. The contrast between their heartbreaking farewell and Marcello and Musetta quarrelling away makes for a great quartet.
The final act and Mimi's death is one of theatre's most memorable tearjerkers. It is impossible not to cry. The music gets you every time. Watch La Bohème and I defy you not to cry.
There are a number of ways of tapping into this opera and others at will. The Met Opera On Demand service offers annual ($149.99) and monthly ($14.99) subscriptions as well as a one-off payment ($4.99) for those who have limited time or only want to watch the occasional opera.
Reviewer: Robert Tanitch