La Bohème
Puccini
Royal Opera House
Regal cinema, Evesham, and other venues
–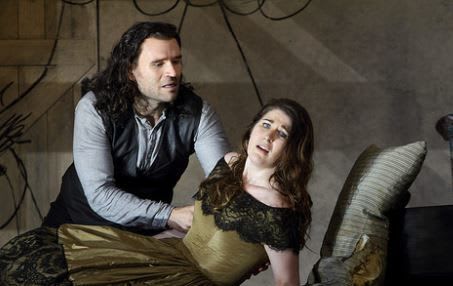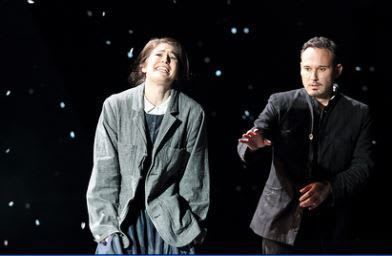 Never mind the old one, this new La Bohème is a lump in the throat and money in the bank.
There has never been a money-spinner to match Mimi. The previous Covent Garden production had 25 revivals since its première over 40 years ago. Few opera lovers will not have seen it, yet it was a sign of Puccini pulling power that this new version by Richard Jones was broadcast to more than 1,000 cinemas, and that my luxury local venue was almost sold out.
Designer Stewart Laing has blown most of the budget on an elaborate second act, split between elegant arcades with shoppers in Quality Street costumes and a congested upmarket restaurant, where Musetta—Joyce El-Khoury deputising for the indisposed Simona Mihai—flaunts her stuff, including her knickers, in one of the show's numbers splendidly choreographed by Sarah Fahie.
For the rest of the time the set is kept simple—the most basic attic for the Bohemians, with a stove hardly big enough to warm a croissant, and a low entrance forcing visitors to stoop.
But the bareness of that setting is richly compensated by a routine for Rodolfo and his mates, so tightly controlled that they could be a comedy troupe. And in the final heart-rending scene, the grinning faces of cartoon characters daubed across the beams in a comic escapade serve as a poignant backdrop when Mimi arrives to die.
In that role, Nicole Car seemed magically to personify frailty and strength simultaneously, as if that golden voice drained the character's last reserves with each soaring, ecstatic flight. No wonder she fell for her Rodolfo, Michael Fabiano, whose rich, ringing top notes would be enough to send shivers down many a Mimi's spine.
Mariusz Kwiecien was a fine, spirited Marcello. I've seen closer, more immediate rapport within the two pairs of lovers, but otherwise it's hard to fault this new production, with excellent lighting effects by Mimi Jordan Sherin.
Conductor Antonio Pappano knows the score upside down, inside out, and delightfully shared some of its secrets in a typically informative introduction. How helpful this was then to hear the orchestra handled with such sensitivity that you might almost have been able to follow the story had not one word been sung.
Reviewer: Colin Davison