La Bohème
Giacomo Puccini
English National Opera
The Coliseum
–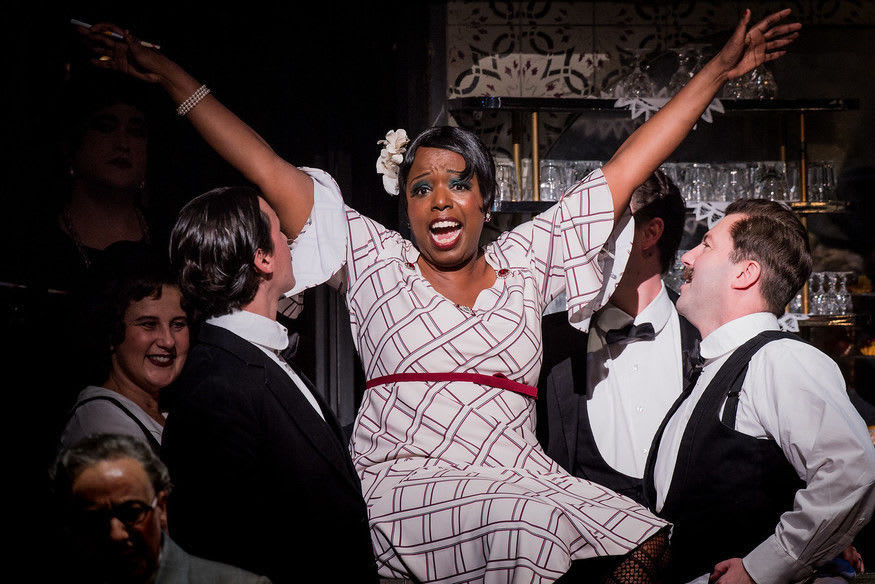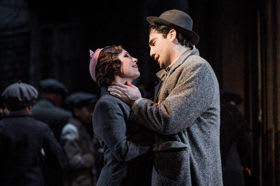 This is only the fourth revival of Jonanathan Miller's La Bohème, but it works so well it deserves to aim for the forty-year record of the recently retired ROH offering.
Set in 1930s Paris, La Bohème opens high up in Rudolfo's garret. The production is set around a revolving set, which on the reverse reveals shop fronts for the street scenes. Nearly Christmas, Rudolfo (Jonathan Tetelman) and Marcello (Nicholas Lester) freeze in poverty, finally burning the former's manuscript for a flash of warmth.
The entry of their friends Colline (David Soar) and Schaunard (Božidar Smiljanić) brings better fortunes and they plan to go out to celebrate in the local Café Momus.
All four men act well and in the opening scene they quickly establish the camaraderie and obviously entwined fortunes of these Bohemian artists. Tetelman brings a tender quality to his Rudolfo and is in fine voice, but he feels a little on the light end for this Puccini tenor role, lacking real verve in the higher register.
Natalya Romaniw appears as the frail Mimi and, making her debut in the role, truly blossoms throughout the evening. She is the real standout of the performance. Nadine Benjamin's high-octane Musetta makes a good contrast, but Benjamin's characterisation feels a little too overdone and artificial.
The orchestra play well under the baton of Alexander Joel, but it feels as if he never wrings the passionate extremes of emotional possibility which suffuses Puccini's score. The set looks fantastic, but singing from the higher platform of Rufolfo's garrison flat seems to cause sightline difficulties.The ensemble sections are tidy, but, when the solo lines offer more rubato, contact is often lost between singers and orchestra; it doesn't feel as if Joel breathes with the performers.
Luckily, with performances continuing into February, there is ample opportunity for practice.
Miller's staging is particularly charming in act two with the arrival of the hustle and bustling market, and the packed Café. The children jostle, Miller inserts sweet comic touches and stylish costumes bring '30s Paris to life.
By act three, the festive atmosphere is no more. Mimi is dying, and here Romaniw shows off great command of her voice with a heartfelt death scene.
Not quite the festive cheer found at most Christmas themed shows, but it's worth taking a break from the 'Ho ho Hoing' to indulge in Miller's celebrated production and revel in Puccini's heartbreaking score.
Reviewer: Louise Lewis