La Cage Aux Folles
Book by Harvey Fierstein, music & lyrics by Jerry Herman
Regent's Park Open Air Theatre
Regent's Park Open Air Theatre
–

Listing details and ticket info...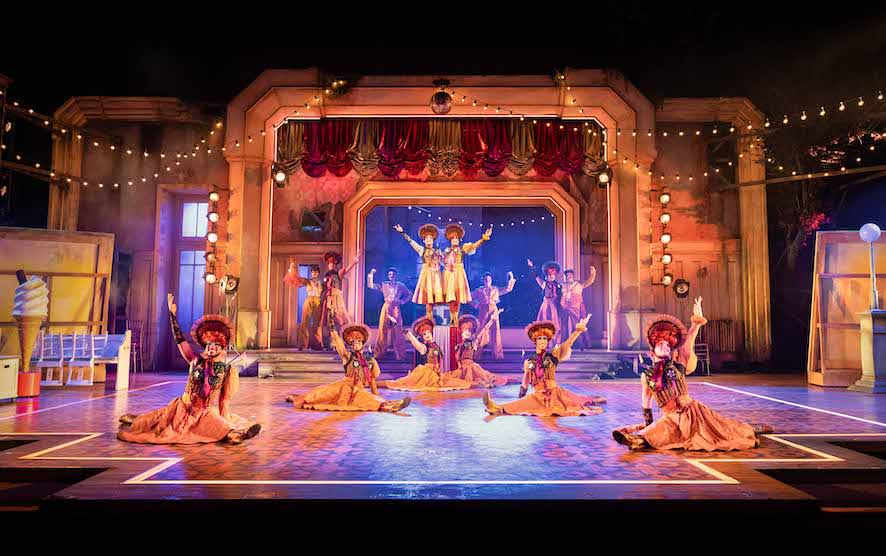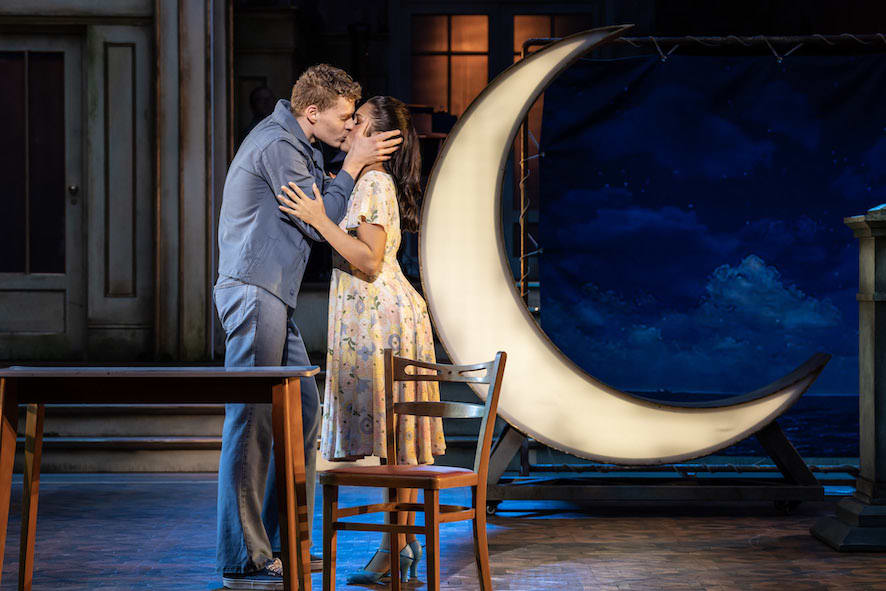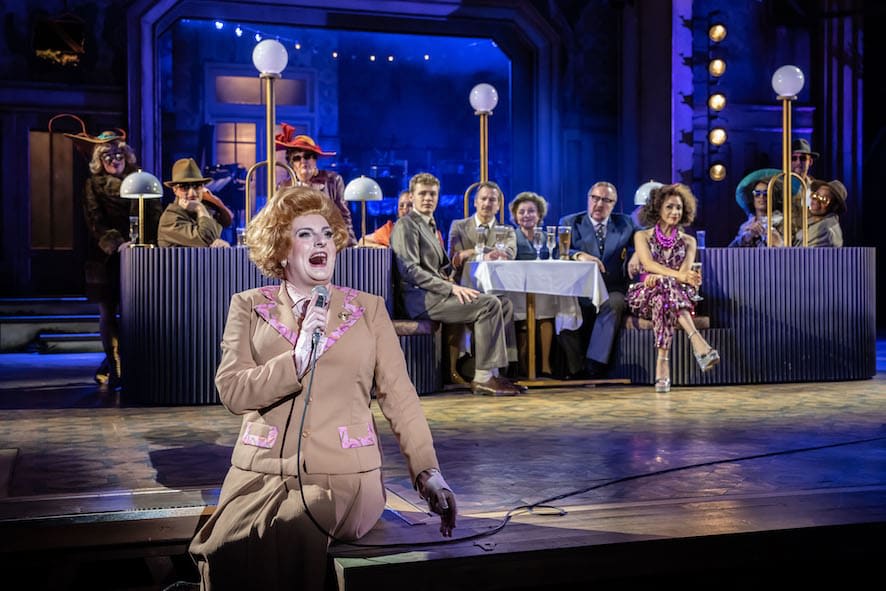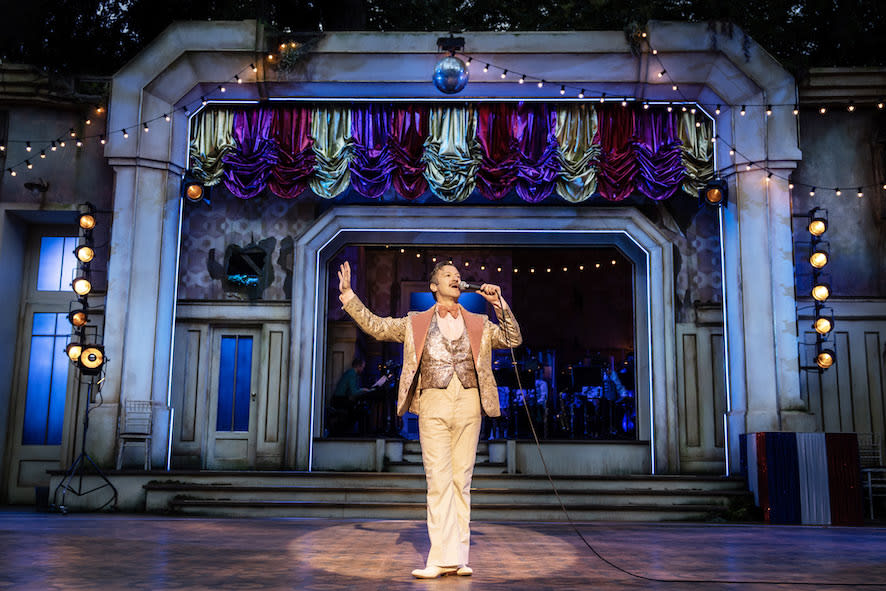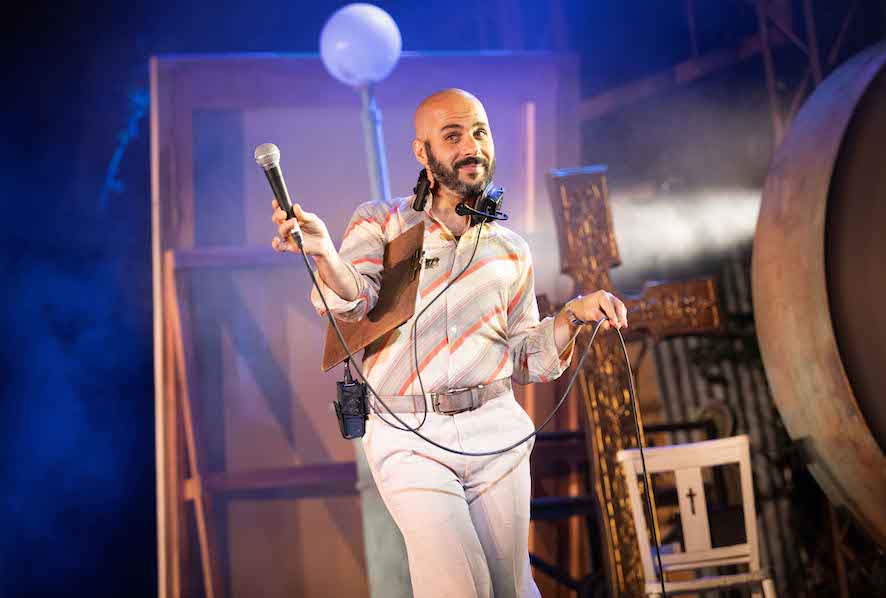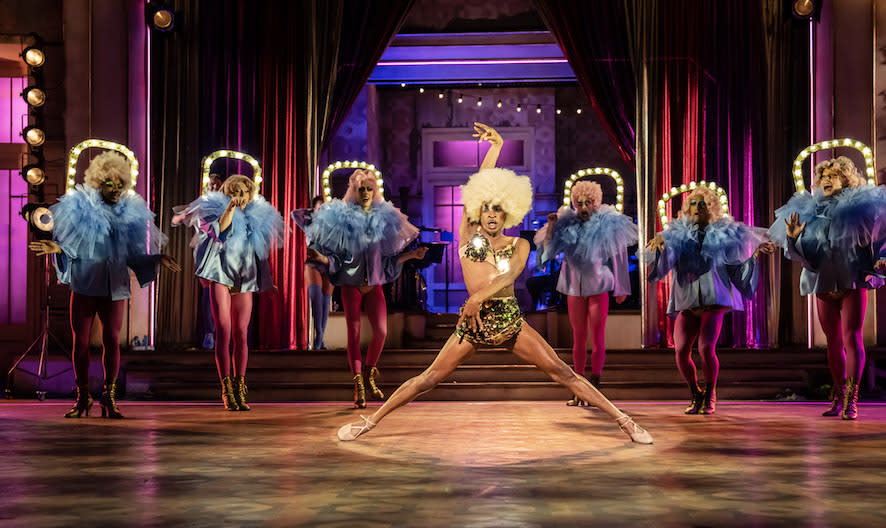 La Cage aux Folles has had a turbulent past, iinitially praised as brilliant on Broadway when it opened in the 1970s only to flop a decade or so later when it transferred to London's Palladium.
But, much has changed since then, and now this latest incarnation at the Regent's Park Open Air Theatre is perhaps one of the best revivals of all time. It's certainly put this well-loved and now classic musical back on a pedestal as one the very best, high-camp, high-energy celebrations of gay love. And what a parting gift too from Timothy Sheader, who bows out as artistic director for pastures new over at the Donmar Theatre.
So, they are the power couple of the Riveria, running and performing at one of the strip's drag bars under threat of closure. It's more shabby chic these days than high-class glamour—it would appear those days have gone. Front of house is Albin, who by night is the feisty and fabulous Zaza (Carl Mullaney). This is a stellar performance with Mullaney stepping into the well-worn high heels and wigs with all the panache, confidence and vulnerability needed to do the role justice—and boy does he deliver. The rowdy scenes are rowdy and the passionate moments have passion and then there is 'the moment'. Zaza closes the first half with a heartfelt and eye-watering "I What I Am" which left me and many others with lumps in our throats.
As Georges, Billy Carter is more than a match for Zaza's drama and damaged heart. He is sophisticated and strong with a voice to match Mullaney's range. Albin may have bagged some of the best one-liners, but Georges gets his fair share of air time and delivers some of the best hits that feel as relevant and true today as they did when written more than 40 years ago.
I last saw La Cage at the Menier Chocolate Factory, where, despite being super enjoyable, there was a sense this larger-than-life performance was curtailed. There is no such feeling this time. With a bigger budget, bigger stage and larger cast, Ryan Dawson Laight makes the most of this opportunity with his flamboyant, dazzling and exceptionally camp costumes. Some have a life of their own—one skirt has its own set of wheels and another its own set of legs. Coupled with a helping of the slickest Stephen Mear choreography, the stage never felt or looked boring and drab—and nor should it with such a lush script and story to work with.
As pandemonium descends on the second half and night falls over the beautifully lit stage, the hits keep coming from just about everyone—all propped up by a menagerie of drag queens of intentionally varied shapes and sizes. There isn't a weak link among them with their high kicks and high notes all delivered in ridiculously high heels. It's now super-clear why press night was abruptly cancelled 50 minutes into its performance, as even a light sprinkle of rain would render the stage a death trap for the ladies.
As one of the many iconic songs says so perfectly, "the best of times is now", and for La Cage, I would agree.
Reviewer: Thomas Magill