La Clemenza di Tito
Wolfgang Amadeus Mozart, libretto by Caterino Mazzola after Pietro Metastasio
Met Opera on Demand
Metropolitan Opera House, New York
From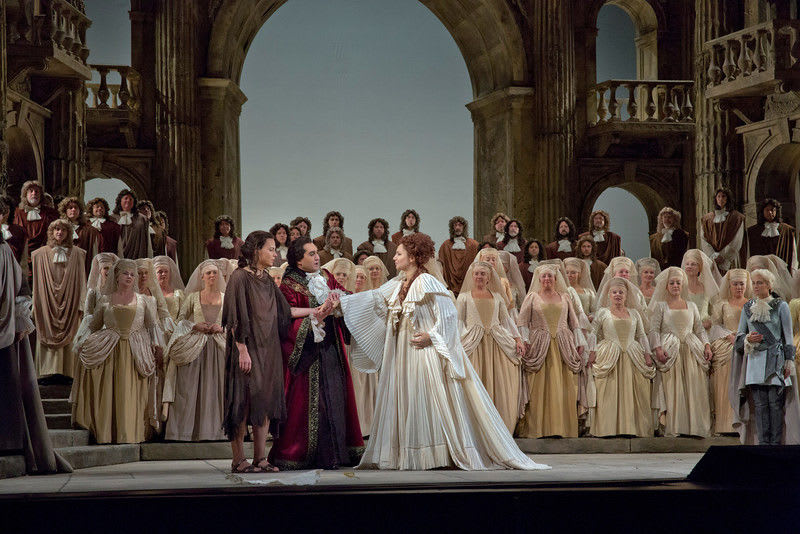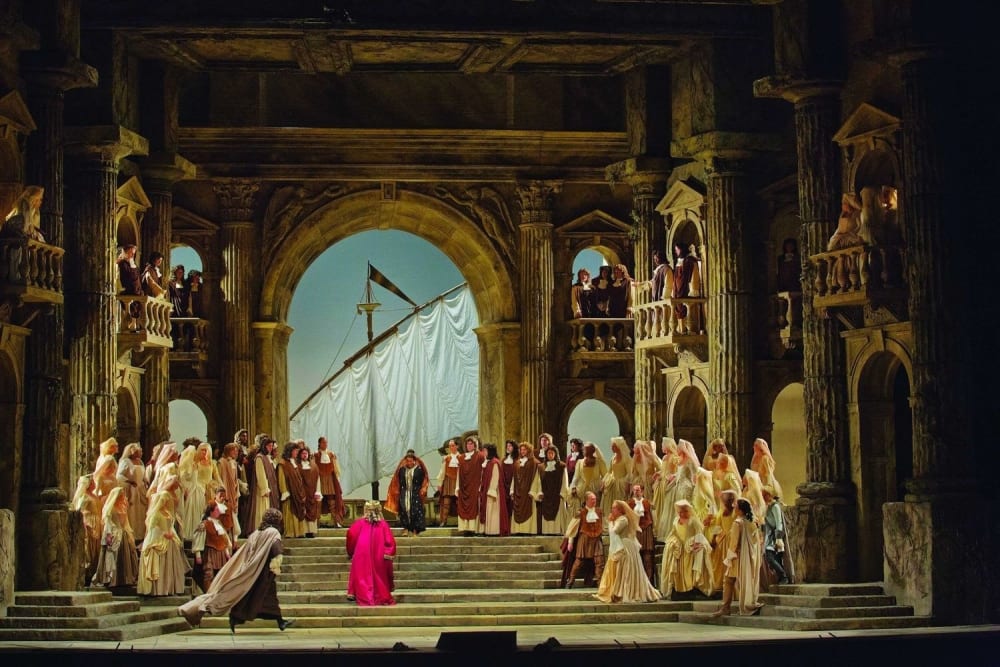 Mozart's last opera was written at speed in eighteen days to celebrate Emperor Leopold's coronation as King of Bohemia.
La Clemenza di Tito premièred in Prague in September 1791. Three months later, 35-year-old Mozart was dead. For 30 years, it remained his most popular opera.
Mozart's fulsome tribute to the magnanimity of monarchs was an expedient choice with the French Revolution chopping off heads with alarming alacrity. The story is set in Ancient Rome and offers such popular ingredients as murder and revenge, treachery and clemency and anguish and remorse. The arias are glorious and singers and their teachers are unanimous that Mozart's arias are especially good for massaging the throat.
This revival of Jean-Pierre Ponnelle's production, conducted by Harry Bicket, was seen at The Met in New York in 2012 with Giuseppe Filianoti as Tito, Barbara Frittoli as Vittelia and Elīna Garanča as Sesto.
Ponnelle had decided that everybody should be dressed in the period of the Age of Enlightenment. The women wear the most beautiful costumes. The men (breeches roles for two women) look very handsome.
Emperor Tito, once a ruthless tyrant, now a kind and just ruler, is determined to win the loyalty of his people by compassion. Historically, he was the most generous of men; he had a merciful heart. He instituted the first recorded disaster fund for the relief of the victims of Vesuvius's eruptions in 79AD.
Titus is the only historical character in the opera. Vittellia, the deposed emperor's wife, furious that Titus did not make her his empress, persuades her lover, Sesto, to murder him by setting fire to the palace. The plot fails and the emperor, with extraordinary magnanimity, forgives everybody.
Giuseppe Filianoti is at his best in the second act when he dithers about signing the death warrant of his best friend. Sesto is prepared to face execution rather than implicate Vitillia. Elīna Garanča sings with such intensity that nobody can doubt Sesto's suffering and shame.
Vittelia goes through so many different emotions and then has an extraordinary volte face. Barbara Frittoli has a magnificent aria when Vittelia struggles with her conscience and finally admits her complicity in the murder plot.
There are a number of ways of tapping into this opera and others at will. The Met Opera on Demand service offers annual ($149.99) and monthly ($14.99) subscriptions as well as a one-off payment ($4.99) for those who have limited time or only want to watch the occasional opera.
Reviewer: Robert Tanitch