La Finta Giardiniera (The Secret Gardener)
Wolfgang Amadeus Mozart/?Giuseppe Petrosellini
La Scala, Milan
Released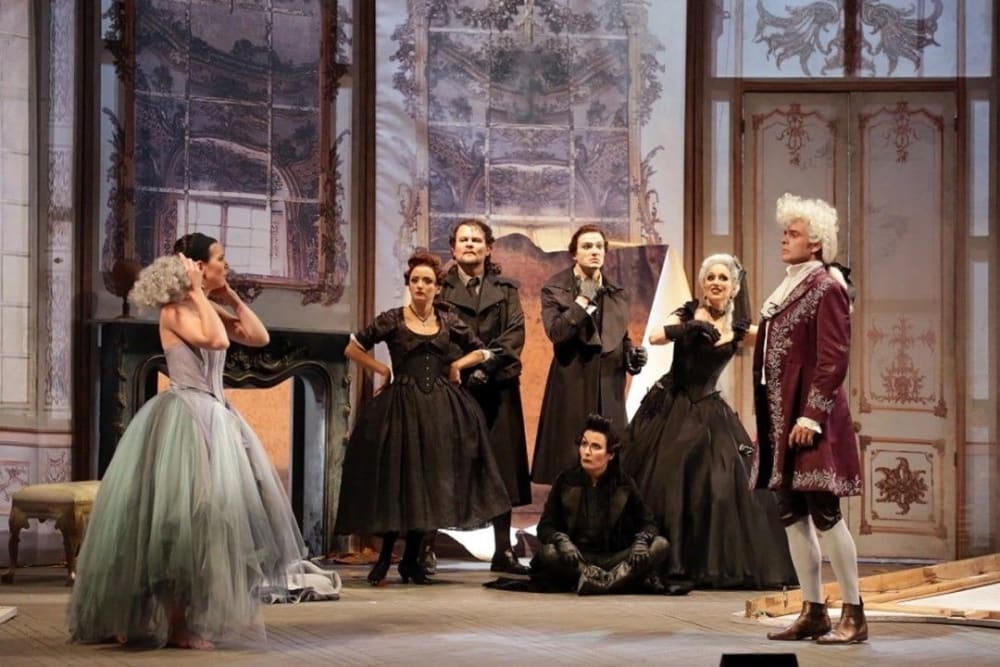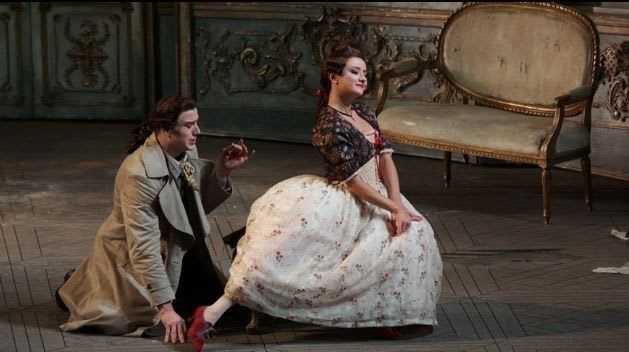 If I came across references to La Finta Giardiniera at all, it was usually to identify it as a precursor to Mozart's greater opera about the inconsistencies of love, Cosi fan tutte.
The 18-year-old probably used a libretto by Giuseppe Petrosellini, who, unlike the masterly Lorenzo Da Ponte 15 years later, produced a pedestrian text with no story development, cardboard characters and little humour, apart from a little banter between servants. And even the latter were far removed from the subversives audiences came to love. If the piece has a message, it's know your place.
The musical structure is mostly conservative too—a series of recitatives and arias for the main characters. But this is Mozart. The subtlety that the libretto lacks, the composer provides in little orchestral touches, a slither here, a pause there, the sounds of a bird, a serpent, of delirium.
What still feels radical, however, are the extended finales to the first two acts, each lasting around 15-minutes, with their shifting harmonies, in the first of which seven characters each interpret the main theme in their different ways.
Count Belfiore believes he has killed his betrothed Marchesa Violante in a jealous rage. But she has survived, assumed the name of Sandrina and taken a job as a gardener to mayor Don Anchise, who hopes to marry her. Belfiore turns up, Anchise's niece Arminda falls for him, confusion ensues.
This glorious production, first seen at Glyndebourne, does the piece the honour of taking it at face value, and celebrating its absurdity for all its worth, and more.
The principals rotate in a circle to introduce themselves and their individual romantic situations, like gaudily dressed dolls on a carousel. The setting is the large drawing room of a villa, which disintegrates, slowly at first. Then as the characters shed clothing and illusion, they trash the place more thoroughly than a rock star a hotel room, disclosing a more harmonious woodland scene beyond.
With relatively few duets or ensembles to work with, apart from the finales mentioned above, director Frederic Wake-Walker adds depth to solo utterances by having other cast members mimic gestures of the singer, at one point twitching like marionettes manipulated by the force of circumstance.
Julie Martin du Theil is an expressive Sandrina, her voice in the lament for the misfortunes of womanhood Noi donne poverine, rising in vehement protest without losing its smooth tone. She delivers passages of recitative sensitively and excelled at expressing the changing emotions of her final reconciliation with Belfiore—a scene that anticipates the trials of The Magic Flute—which helped to upgrade her performance as a whole. For du Theil was at times somewhat short of octane in the lower register and a disappointing act 1 cavatina Geme la Tortorella lacked the necessary softness of tone.
Bernard Richter triumphs over the contradiction between the two sides of Belfiore's character, an C18 posh-but-dim aristo in the first half, a serious suitor in the second, by ignoring it. There is magnificent moment at the start when he discovers Sandrina. The astonishment is evident in the music to which Richter responds by remaining so open-mouthed he could swallow a fish.
What is consistent in both personae is his confident phrasing, the sweetness of his light tenor timbre, most evident in a long series of arias in act 2—perhaps contributing to a slight strain by the end—and an ability to convey such a range of personality, from bully to buffoon to lover.
How to play this figure, now swooning for the woman he tried to kill? Director Wake-Walker lends a hand as Belfiore sings the gentle, loving Care pupille, one of the more ordinary arias, by surrounding Belfiore with black-clad figures of conscience. It's an inventive and insightful touch that typifies the production.
Kresimir Spicer does what is required of a buffo tenor as Don Anchise, sending up the mayor while sending down his trousers, strutting around in a pair of hideous golden briefs, and imitating instruments of the orchestra like the cooing of an amorous dove.
Designer Anthony McDonald has a ball, so to speak, with the costumes, giving Anett Fritsch a lavish series of gowns as a preening, overbearing peel-me-a-grape sort of wannabe noblewoman Arminda. Her voice is as rich as her apparel suggests and when occasionally she inflects a shrill harshness it is in keeping with the character.
Arminda's former lover is Ramiro, still angry at being thrown over, beautifully sung by mezzo Lucia Cirillo. Perhaps it was her opening number about a trapped bird that prompted McDonald to dress her like crow that has joined the Goths. Certainly this matched the furious and fearsome nature of her bitter Va' pure ad altri, but for me a greater highlight is Cirillo's tender Dolce d'amor, not a number to excite the Brava brigade, but sung with such soft control that it feels like velvet is being stroked.
Mattia Olivieri as the servant Nardo is always a strong stage presence, with a resonant timbre, well paired with Giulia Semenzato as the maid Serpetta, by turns effusive and timid, with a lovely soprano voice and the ability to charm an audience even when hidden under a black veil.
Conductor Diego Fasolis maintains a perfect balance between the period instruments and singers, and the lightness of orchestration makes it easy to detect the rapport between pit and stage, and the highlighted woodwinds. Listen out too for the perfectly-timed pauses that add to the drama.
For the serious scholar, there is a fairly detailed analysis of the arias included in the accompanying booklet. For the rest of us, it's enough to enjoy this light-hearted romp and not worry too much about the limp-wristed plot.
Reviewer: Colin Davison