La forza del destino
Verdi
Welsh National Opera
Millennium Centre, Cardiff
–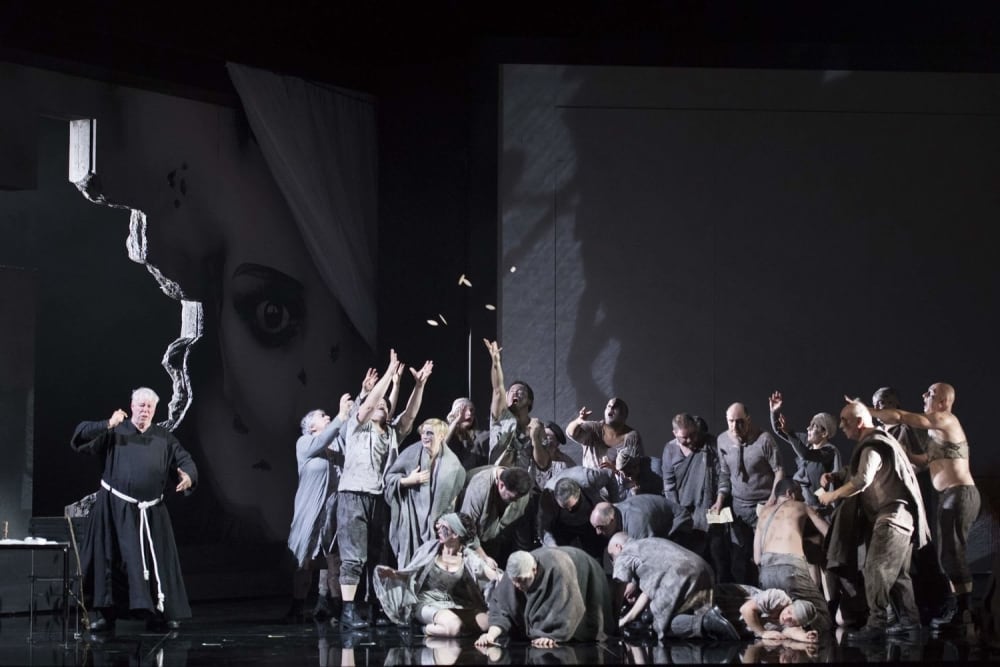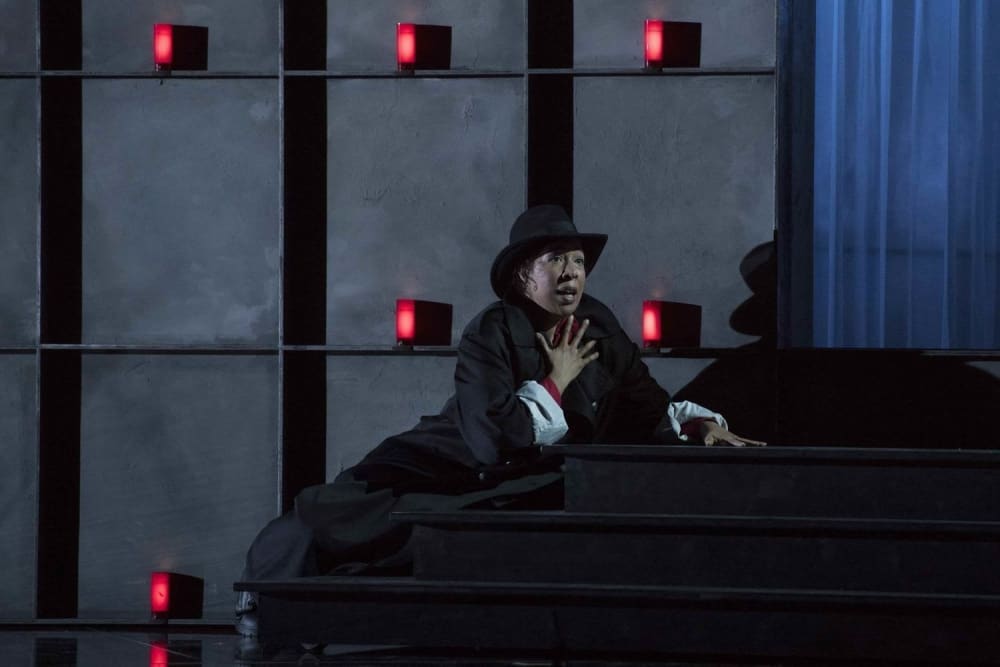 The forza is with WNO. After an acclaimed Russian season, it has launched a trilogy of late Verdi masterpieces to be performed over the next two years. If this opener, a new production by David Pountney, is an indication, another memorable sequence is in store.
The story: Leonora is about to elope with Alvaro, a dispossessed Inca prince, when they are discovered by her father, who is shot accidentally with Alvaro's pistol. Her brother Carlo, a man of zealous bigotry, refuses to believe their innocence and pursues both to redeem the family honour.
He finds them, first in a military camp, where under assumed names Alvaro and Carlo save each other and swear short-lived allegiance, and later in religious retreat, where Alvaro is goaded reluctantly into a duel. The dying Carlo fatally stabs Leonora; Alvaro is left to seek a heavenly redemption.
Pountney's achievement is to bring coherence to this powerful and sprawling epic, a conflict of fate and free-will, compulsion and compassion, peace and war. The narrative thrust is most evident in the chorus—presented in turn as hot-headed falangistas, monks more passionate in condemnation than blessing, and finally as a population in rags.
The production opens strikingly with Justina Gringyte, later to feature as the fortune-telling gypsy Preziosilla, appearing as a wicked fairy, banging her staff to the three opening unison brass chords of fate, while a back projection shows the wheel of fortune, a crucifix, and the fatal bullet that launches the tragedy.
Mary Elizabeth Williams, soon to be heard as WNO's Tosca, is a magnificent Leonora, conveying both uncertainty and passion in the opening scene, with a broad, sweeping legato in the great prayer of act 2, and rising to a sublime, quiet top in her final plea for peace.
La forza contains many of Verdi's finest duets, conversations on duty, friendship and enmity that constantly evolve in tempo and dynamics, handled wonderfully by conductor Carlo Rizzi.
Gwyn Hughes Jones—by some irony the only Welsh principal, but playing the immigrant Alvaro—was in fine voice, with subtle characterisation both in his solo aria and in the well-balanced exchanges with Luis Cansino's Carlo. The latter, clearly suffering from a sniffy cold, on this occasion rather lacked the vocal and dramatical heft necessary for this muscular role.
The production is based upon a new critical edition, which while largely true to Verdi's familiar 1869 revision, incorporates earlier elements, and switches most notably Preziosilla's Rataplan (drum song) into the martial scene of act 2, where it much better fits the action.
My only regret is that the more could not be made of Alvaro's outsider status—an immigrant who Carlo wrongly believes has broken into his family home, deliberately killed his father and possibly raped his sister.
The set, great rotating panels of structures that gradually decay, by designer Raimund Bauer, will also frame Pountney and Rizzi's Un ballo in maschera and Les vepres siciliennes in 2019 and 2020 co-produced with Oper der Stadt Bonn. My hopes are high.
Reviewer: Colin Davison