La Passion selon Saint Jean
Johann Sebastian Bach
Théâtre du Châtelet and Teatro Arriaga de Bilbao
Théâtre du Châtelet, Paris
–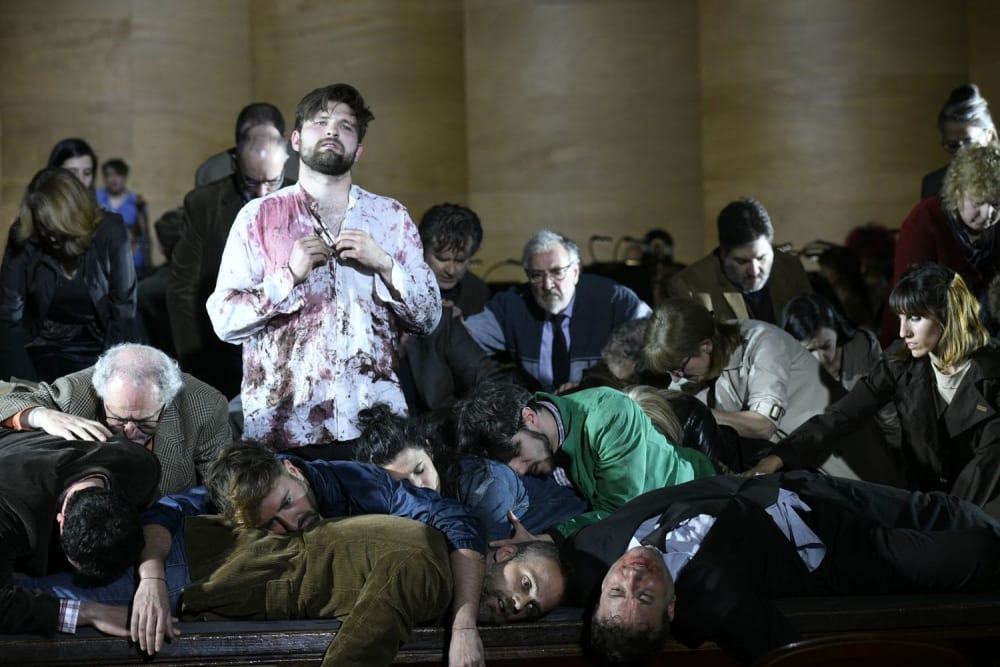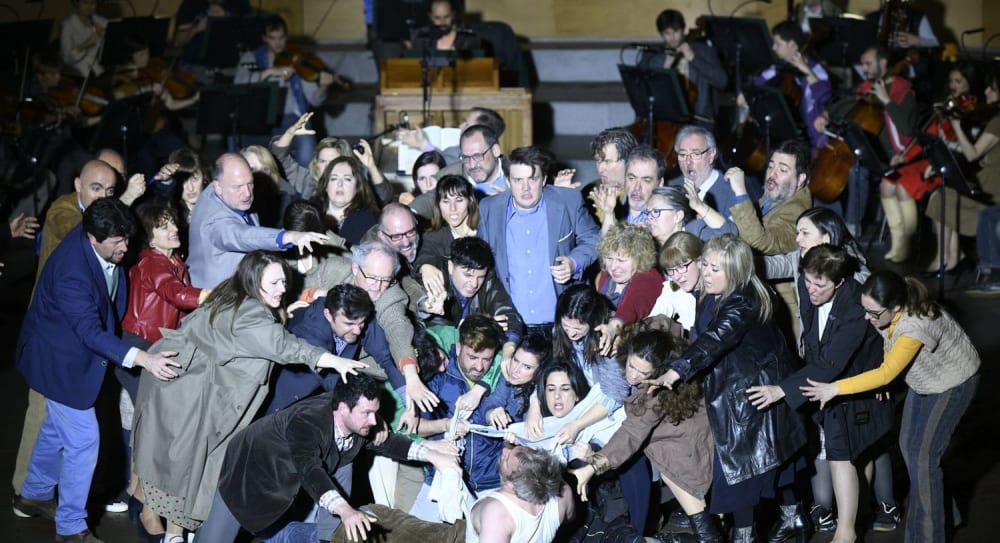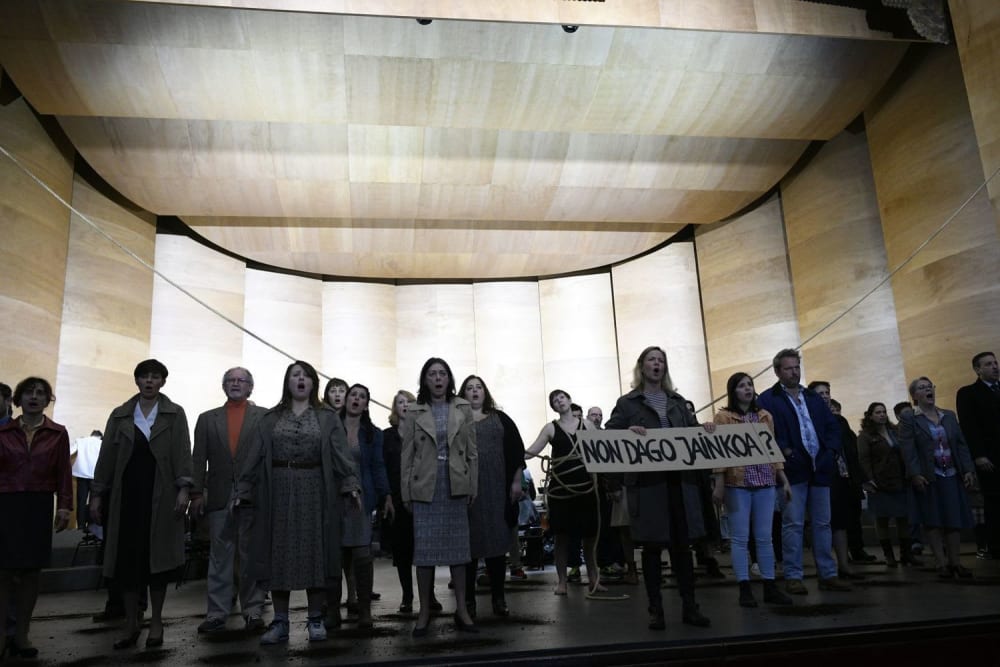 Bach's The Passion of St John, described by many as the greatest spiritual music ever written, premièred 7 April (Good Friday Vespers) 1724 in St Nicholas Church in Leipzig.
The oratorio records the torture and martyrdom of Jesus Christ. There is no librettist. The journey to redemption is based on the Gospel of St John, chapters 18 and 19, and other sources. The message is sung loud and clear: "Do good. Shun vice. Die without regret."
Calixto Bieito's dramatisation, filmed over two days, 10 and 11 May 2021, is a co-production between Théâtre du Châtelet and Teatro Arriaga de Bilbao where Bieito was a former artistic director.
When the performance begins, the orchestra is on stage and the soloists and choir are in the auditorium. All are masked. The period orchestra is Les Talens Lyriques. The conductor is Philippe Pierlot. The choir is amateur; but only in name.
In the final moments, the crucified Christ lies down on a large black plastic rubbish bag and is stripped to his underwear and buried under a pile of rocks. Does His martyrdom mean we can inherit the Kingdom of Heaven? Is the entire world saved? It's a good question. But Bieito says he is not interested in religion. He is interested in the cosmos inside people.
Jesus is an anonymous character, played and sung by Benjamin Appl, a pleasant young man, fair-haired, blue eyes, unshaven and wearing modern summer clothes: trousers, an open shirt and shoes, but no jacket or socks. Appl climbs over the stalls seats to clamber on stage. He looks puzzled by what is going on all around him, as well he might. Bieito is well-known for his radical and controversial productions of operas.
Joshua Elliott plays the Evangelist. All the other soloists, Lenneke Ruiten, Carlos Mean, Robert Murray and Andreas Wolf, play a variety of roles and some of them play Christ at different stages in His final journey. The flagellated Christ, mauled, dragged along the ground and sexually assaulted, a horrific scene, is acted by Ruiten.
The choir, fanatic, baying "Away with Him! Crucify Him!" is magnificent and terrifying at one and the same time. Later, one by one, they are given the kiss / the hug of death, comforting their ailing souls. The final image is not of Christ but of their single faces in close-up, staring at the screen.
Reviewer: Robert Tanitch