La Traviata
Verdi
OperaUpClose
King's Head Theatre, London
–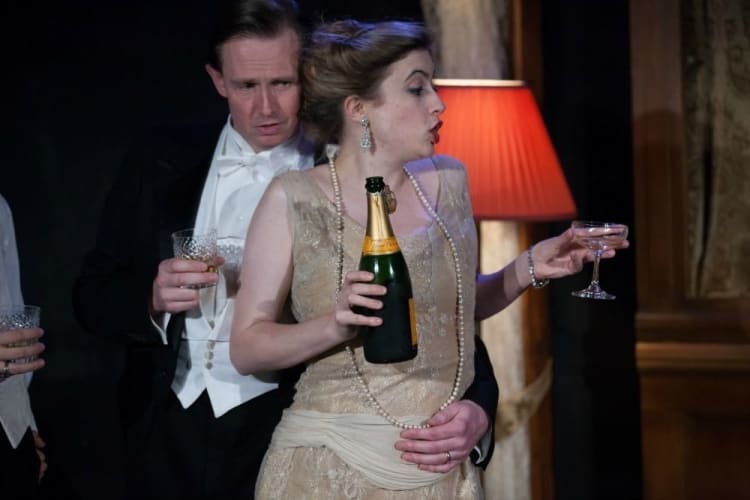 A fringe company that creates great shows, plenty of them, and even pays the performers. Can such a company really exist?
Having swiftly risen to success, OperaUpClose proceeded to come under fire for underpaying and undervaluing their artists. Sucessfully setting itself up as the only fringe opera company to be a resident of a theatre with a jam-packed schedule of new productions, it wasn't coming close to meeting minimum performers rates. This year the company has done a deal with Equity, ensuring every artist is paid a modest fee.
At the start of the show, producer Liz Aspinall proudly announces their payment plans, which to some will seem unnecessary bragging when it's no less that a working performer deserves. However in an era of cuts, and with many small companies springing up offering exposure but no fee, it is applaudable that OperaUpClose is proving it is possible to do it all. The sold-out theatre suggests the patrons approve too.
La Traviata, is a demanding opera with well-loved music. Can director Robin Norton-Hale apply the normal UpClose shrinking formula to Verdi's masterpiece? OperaUpClose specialises in minimising the performers, whilst attempting not to minimise the performance. Musically, this three-piece orchestra (arranged by Harry Blake) led by Elspeth Welkes (piano) maintains a vibrancy and spectrum of colours in the score.
The story is also relayed by just five singers which, though losing nothing dramatically, creates enormous pressure for Violetta who gets no rest without the chorus numbers. Luckily This La Traviata is led by soaring star Louisa Tee who shines throughout with her touching and truthful performance. A steely core supports her rich sound, certainly a name to watch.
Multiple casting enables a 6-week, non-stop run, with this performance boasting a smug Christopher Jacklin as the Baron, stylish and flirtatious Rosie Middleton as Flora, and Francis Church as the overbearing and interfering father. The only disappointment is Philip Lee as Alfredo. Despite having an impressive vocal range, he lacks the vocal technique of the others, forcing his delivery to be more heavy-handed and featuring a less attractive, uncontrolled vibrato.
Vocal misgivings aside, the whole cast's acting abilities easily transports us from the pub theatre into their glamorous 1920s party scene, and no word of Norton-Hales's translation is lost with their sharp diction. With the most glamorous set and costumes yet seen at the King's Head, designer Katie Bellman clads the set in wood panelling, with a chaise longue and crystal glasses. Combined with Jonathan Lipman's exquisite flapper costumes and dapper DJs, it's a far cry from the seedy Serbian underworlds frequented in 2012s season.
Norton-Hales's production is a fun offering of this much-loved Verdi opera, and the diverse audience packed in to see it yet again proves there's a life for opera outside the more elite venues.
Reviewer: Louise Lewis