La Wally
Alfredo Catalani, libretto by Luigi Illica
Theater an der Wien
Released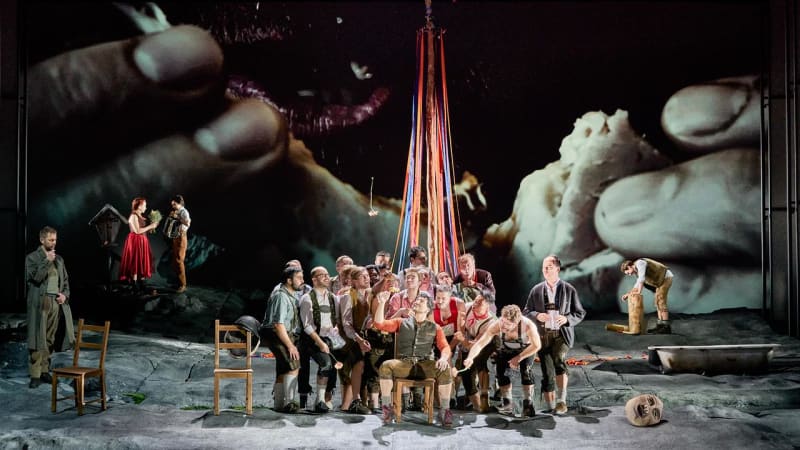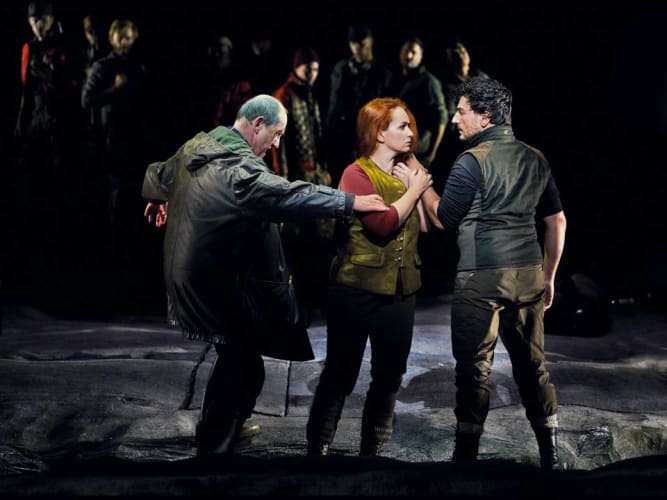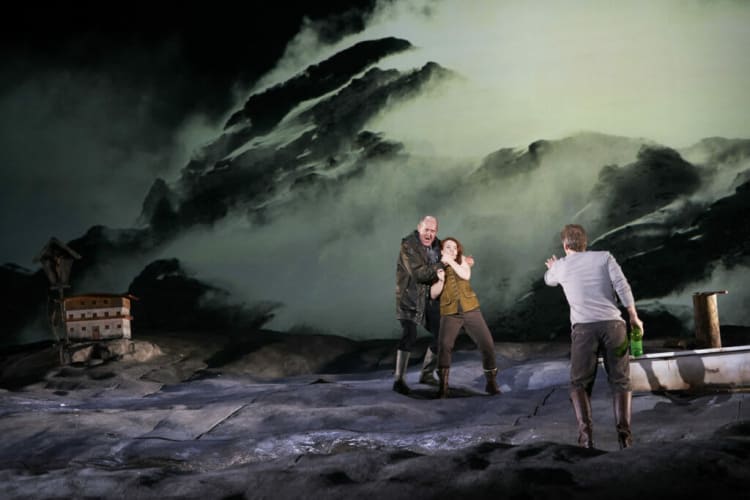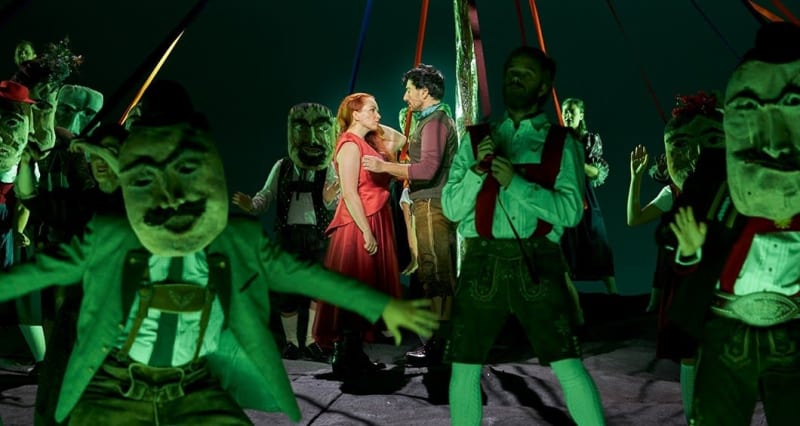 Wally (pronounced Vali) is a Tyrolean woman with the accustomed operatic problem of being promised to one young man while loving another. But one feature that immediately differentiates Catalani's 1892 composition is its psychological complexity.
His heroine is no push-over, a strong-willed character whose only weakness is her passion for a similarly conflicted Hagenbach, and a vengeful streak that, feeling his rejection, leads her to encourage Gellner to do away with his rival.
The work's other outstanding feature is Wally's magnificent aria "Ebben? Ne andro lontana", Catalani's one big hit and a favourite of the recital stage ever since. It comes toward the end of a previously low key first act, and lifts the standard for the rest of the evening. Its mood of wistful resignation after ejection from her father's house rather goes against her otherwise determined spirit, but with its luscious melody, sung here with such subtlety of expression by Izabela Matula, who cares?
While that is the lyrical highlight of the role, its most dramatic moments come later, especially in Wally's "Ne mai dunque", the pivotal point in the plot as she vacillates between love for Hagenbach and desire for deadly revenge. Here, and in the mournful opening of the final act, Matula captures the enigmatic nature of her character's split personality. Remorseful but resilient, she seems to earn director Barbora Horakova Joly's decision to go against the stage directions to let her heroine survive the final curtain.
Tenor Leonardo Capalbo has to wait until the last act for Hagenbach's finest moments, expressing depth of feeling in his eventual, compassionate confession of love, and baritone Jacques Imbrailo, heard recently as Pelleas in Geneva, impresses again with his smooth delivery. A strong supporting cast includes Ilona Revolskaya in a trouser role as a sweet-toned Walter, Alastair Miles as Wally's vitriolic father, Zoltan Nagy as a peasant and Sofia Vinnik as Afra.
Catalani was pursuing a distinctive musical path when he died from TB aged just 39, and the piece does not sound particularly Italian, although there are Tyrolean overtones to some of the numbers, including the fine scene of mockery at Wally's expense that closes the first half. Unfortunately, some dull choreography here fails to do proper service to the occasion. In contrast, the finales of the following two acts achieve a quiet poignancy, guided by conductor Andres Orozco-Estrada.
Designer Eva-Maria van Acker sets the piece on a rocky plateau that incorporates an impressive avalanche at one point, but which is later replaced by a more abstract scaffold representing, I guess, Wally's chilly isolation.
Some directorial touches seem trivial given the depth of the drama, such as Wally setting a model house on fire when she leaves home and Hagenbach lying wrapped in Christmas lights. Strangest of all are some of the back projections by video designer Tabea Rothfuchs. Mountains and eagles I like, but a film of sausage extraction I can live without.
Reviewer: Colin Davison