Ladies' Day
Amanda Whittington
Octagon Theatre Bolton and New Vic
Octagon Theatre
–

Listing details and ticket info...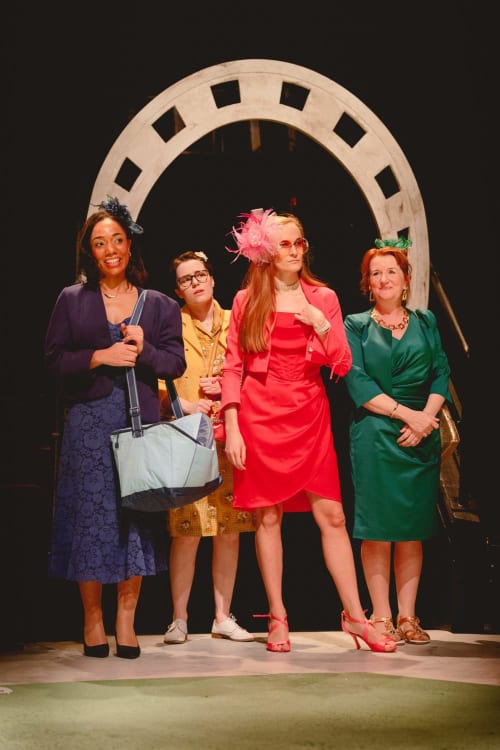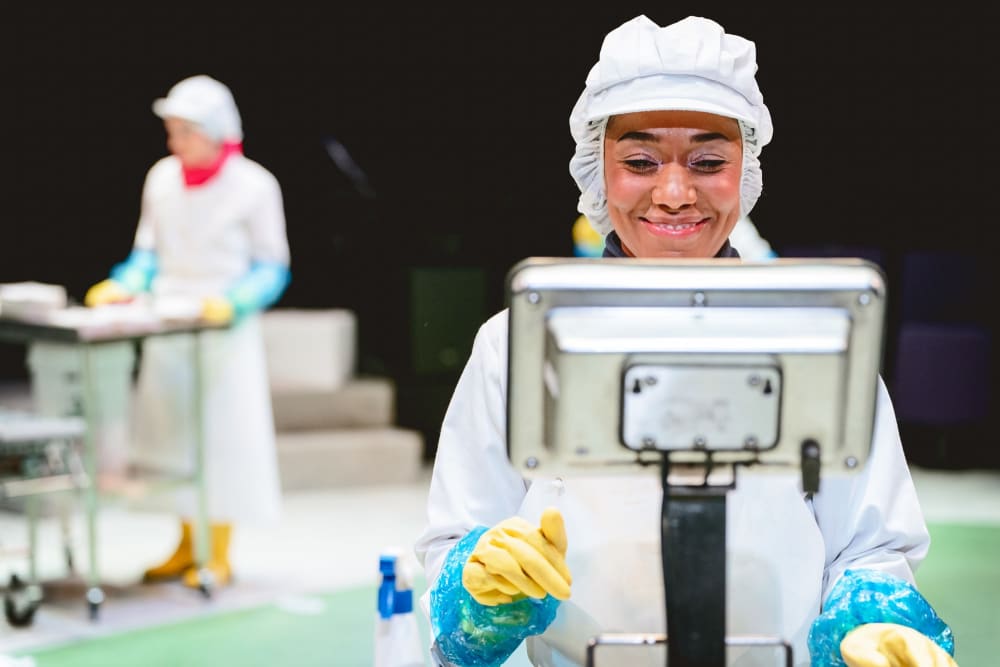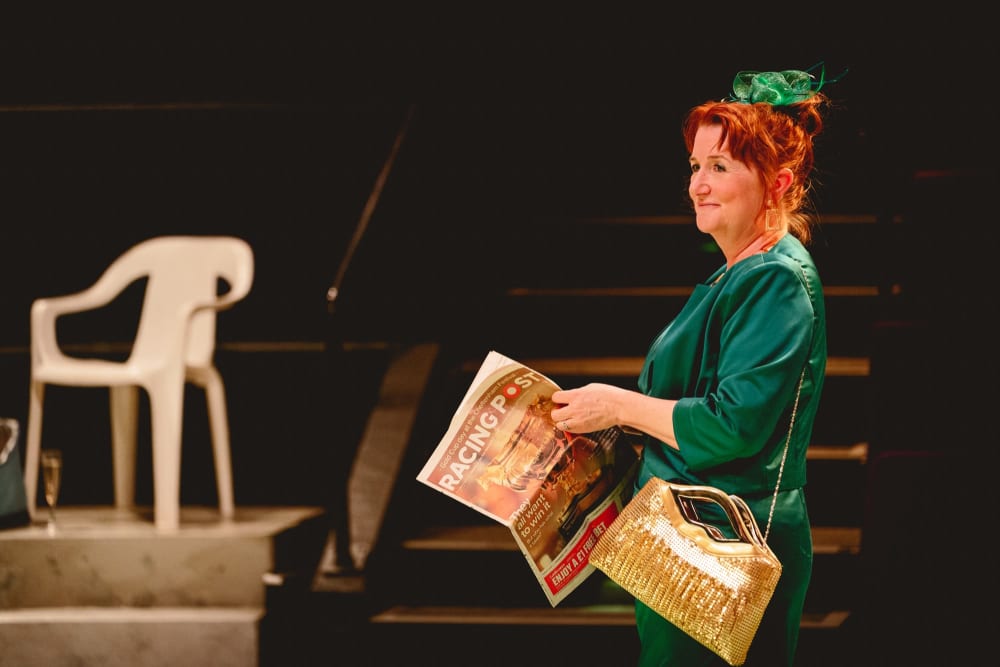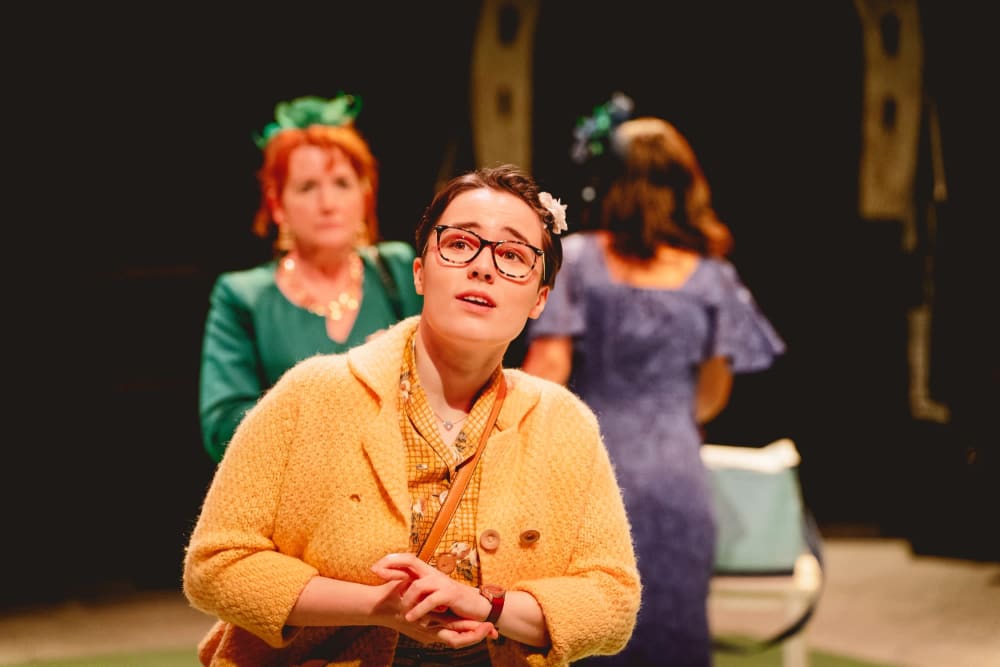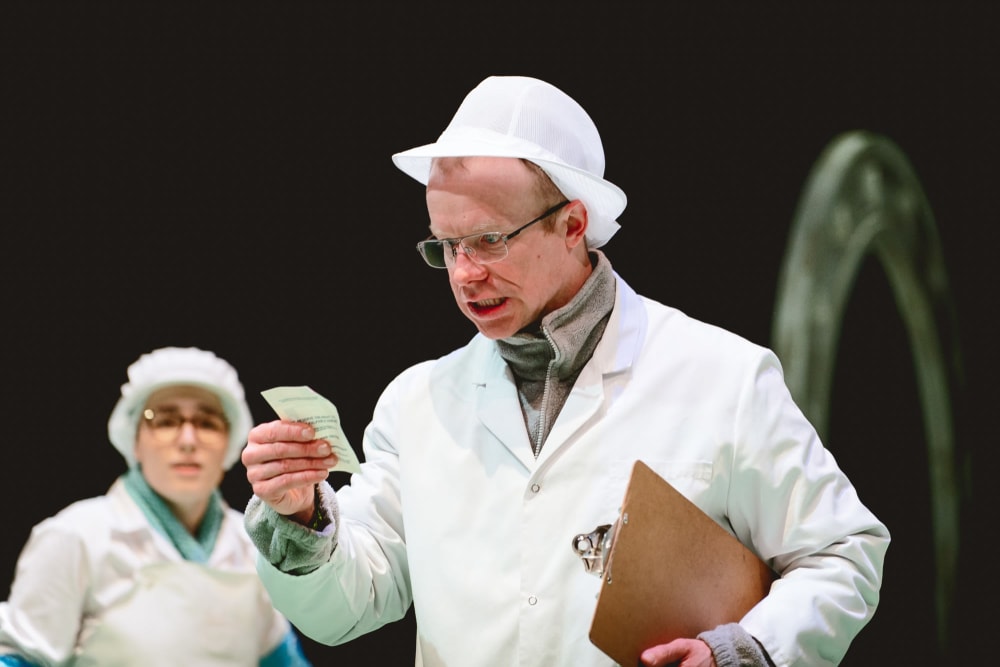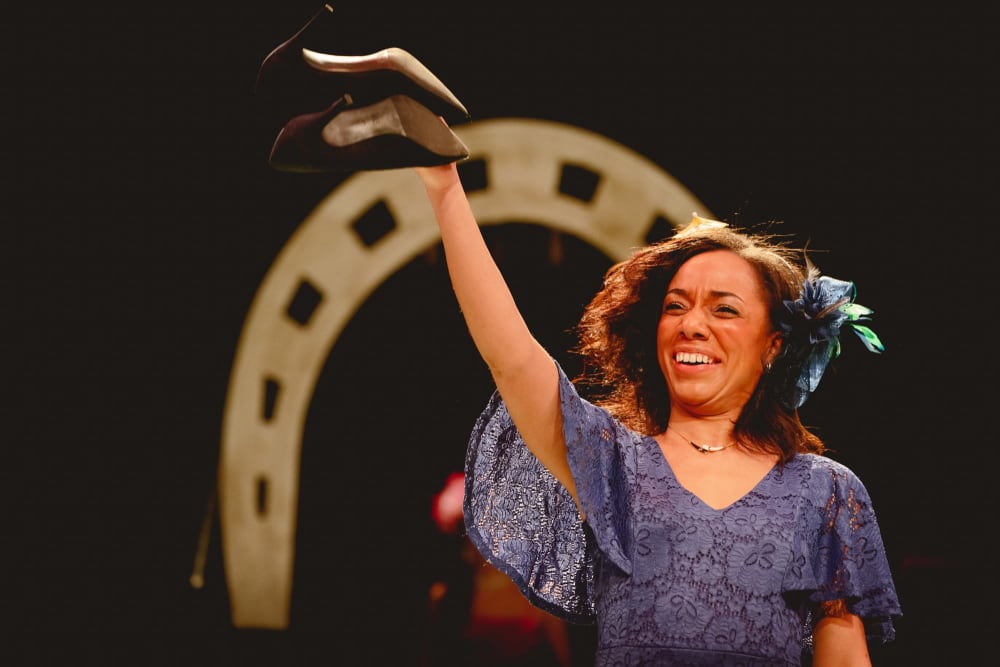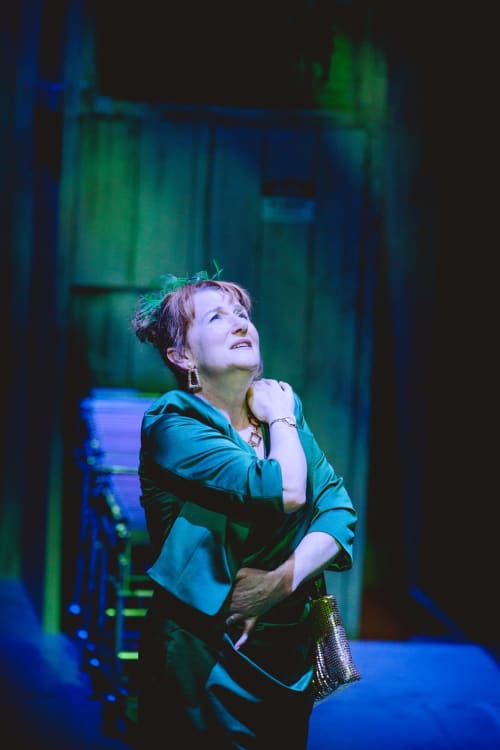 This co-production with the New Vic brings back to the professional stage one of the most performed plays in the UK, mainly due to its popularity amongst amateur theatre companies who are often crying out for light comedies with mainly female casts.
It's set in Hull in 2005, the year that Royal Ascot moved north to York, but it begins in a fish packing plant where Joe (Gareth Cassidy) attempts to supervise the all-female packers: Jan (Tanya-Loretta Dee)—who has been raising her daughter by herself but she is about to leave for university—Linda (Jo Patmore)—the shy one who often gets the wrong end of the stick—Shelley (Annie Kirkman)—brash and loud and always out for a good time—and Pearl (Kate Wood)—the matriarch of the group.
Pearl is 'winding down', not retiring, so they decide to have a not-retirement do at the races—cue an impressive live transformation scene of set and costumes—arriving without tickets, but after a fruitless encounter with a tout, Linda finds a handbag in the toilets with some tickets in it; Shelley says as it's Gucci, they won't be missed. There they encounter various characters, all played by Cassidy with an impressive range of accents, including the TV presenter who claims Shelley might have potential if she has dinner with him in his hotel (after an extended scene teaching them bookies' 'tick-tacking' signs and horse naming rules of The Jockey Club, which looks like a writer not wanting to waste her research), the man who has gambled everything away but can't tell his wife and the Irish jockey who complains about the way jockeys are treated and takes a liking to Linda.
But they also have an eye on the half a million up for grabs on the Tote if they win all six races, and they are on a winning streak...
It's all pretty predictable: the sensible one ends up drunk, confessing a secret desire that the others encourage her to pursue, the one with the long, happy marriage turns out to have been having an affair for seven years, the brash, confident one is actually the most insecure inside and the shy, vulnerable one learns to stand up for herself and is the one who comes away with a date. And when that losing betting slip is screwed up and tossed on the ground, you know that won't be the end of it. It's plotting-by-numbers, but it works well enough.
Whittington has done some rewriting for this production while keeping it set in 2005, which you can see in lines that are there to prompt a knowing laugh with predictions such as Prince Harry will settle down with a nice girl and we'll never hear from him again, or Camilla Parker Bowles will never be Queen. Director Marieke Audsley keeps everything running smoothly with a script that at times feels more like a series of sketches than a tight plot, the cast are all spot-on with their characterisations and delivery and Jess Curtis's set and costume designs are very effective in this small in-the-round space.
While there's nothing ground-breaking or particularly memorable about the play, this is probably as good a production of it as you are likely to see, with plenty of fun moments that certainly raised plenty of guffaws from the press night audience.
Reviewer: David Chadderton