Ladies' Day
Amanda Whittington
Wolverhampton Grand Theatre
Wolverhampton Grand Theatre
–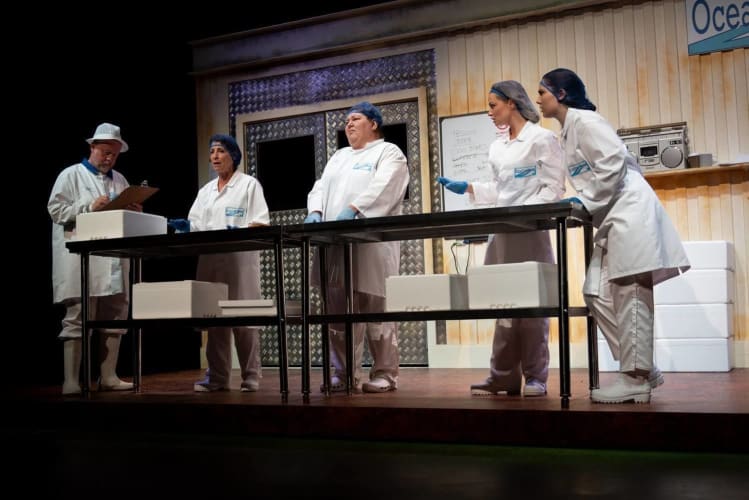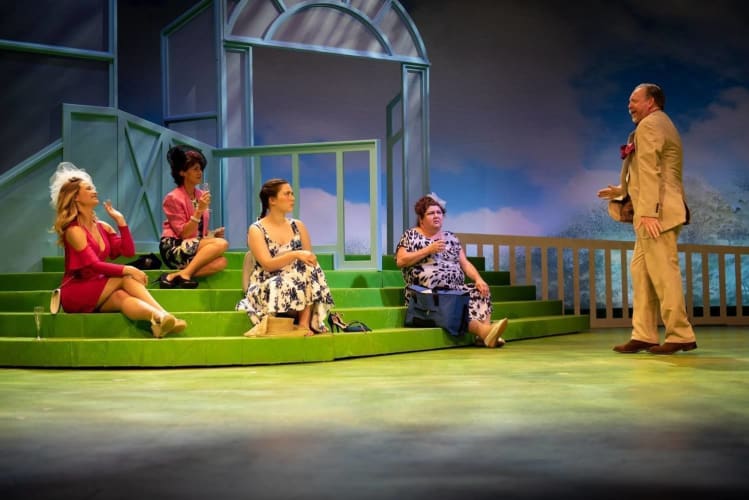 It's 13 years since Amanda Whittington's comedy about four fish filleters who get glammed up for a day at the races was commissioned by Hull Truck. The play has proved popular with professional and amateur companies alike: it's a superbly observed story in which relationships are put under huge stress before the feelgood-factor ending.
Now Whittington has rewritten the play, relocating it to the West Midlands and setting it in a world of selfies, Ed Sheeran and Megan Markle.
Large chunks of it are the same but Wolverhampton Grand's idea to bring it up to date means Whittington is able to freshen up some of the dialogue and delete the most uncomfortable line in the original: a television racing commentator's boast that he knows Jimmy Savile.
The 2018 version of Ladies' Day is as energetic and cheerful as Whittington's first offering. It was received enthusiastically by the audience at the Grand on the night I saw it. But I had the feeling that directors Jason Capewell and Alasdair Harvey do not get the most out of their cast.
Two of the five do a marvellous job and can hardly be faulted. Cheryl Fergison, known mainly for playing Heather Trott in EastEnders, shines as Jan, the loving mother who always puts her daughter first and hardly has a life outside the fish factory. She brings warmth and pathos to the part as well as earning guffaws for Jan's uncharacteristic behaviour when she drinks too much champagne.
Sean McKenzie excels playing half a dozen parts. He gives all of them a different feel, from the salacious TV commentator to an Irish jockey, deftly waiting for the audience's humorous reaction when he passes himself off as an eight stone rider who survives on one slice of toast a day.
But Deena Payne does not always bring out the depth of Pearl, the worker taking early retirement who reveals her supposedly rock-solid marriage has been a sham because she has had a lover for seven years.
Emma Rigby sometimes concentrates so much on getting her accent correct as over-the-top Shelley, the sensual, impressionable, talentless wannabe whose ultimate ambition is to appear on Love Island, that she glosses over the humour of her lines. Accents generally are hit and miss: the West Midlands tone on occasions is excellent although it is inconsistent.
Roisin O'Neill impresses for the most part as Linda, a downtrodden, teetotal, vulnerable young woman. However, a scene in which she defends her mother who takes liberties with her lacks tension and intensity because those around her do not give her a hard enough time.
Linda is a fan of evergreen singer Tony Christie and the 75-year-old crooner actually sings live in this production. The inclusion of snatches from aptly-chosen songs adds an extra dimension to the show and a rendition of "Amarillo" allows the women to change from factory overalls into their posh frocks for the races.
An ensemble of community actors is used to depict a racecourse crowd. Occasionally they are a distraction from the main action although they really enhance the last race at the track, their exhilaration evident for all to see.
The 2018 version of Ladies' Day shows that Amanda Whittington has lost none of her talent for creating multi-layered characters that most people can identify with. What the production lacks is direction to bring out more of the profundity of those characters.
Reviewer: Steve Orme