Lady Rizo

Assembly Checkpoint
–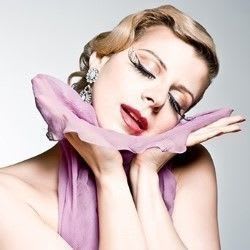 A powerhouse of energy, Lady Rizo returns to Edinburgh with glitter and glamour galore.
More than just a singer, her performances are quirky and spirited involving the audience in something much more theatrical than just a set of songs.
This show is not as light as previous sets, however, and, whilst Lady Rizo's rapier wit is still present, the theme of love and loss allows for a slightly darker mood.
There are still some beautifully interpreted covers but there is also plenty of original material, some of which is haunting. By the final song, the audience were spellbound.
With an unusual but stunning voice and a classy yet raunchy delivery, this is a diva to catch whilst you can as with all her jet-setting she may not be back for Fringe 2015.
Reviewer: Amy Yorston