Last Life: A Shakespeare Play
Sara Fay George
The Box Collective and Piece of Yourself
Greenside @ Infirmary Street
–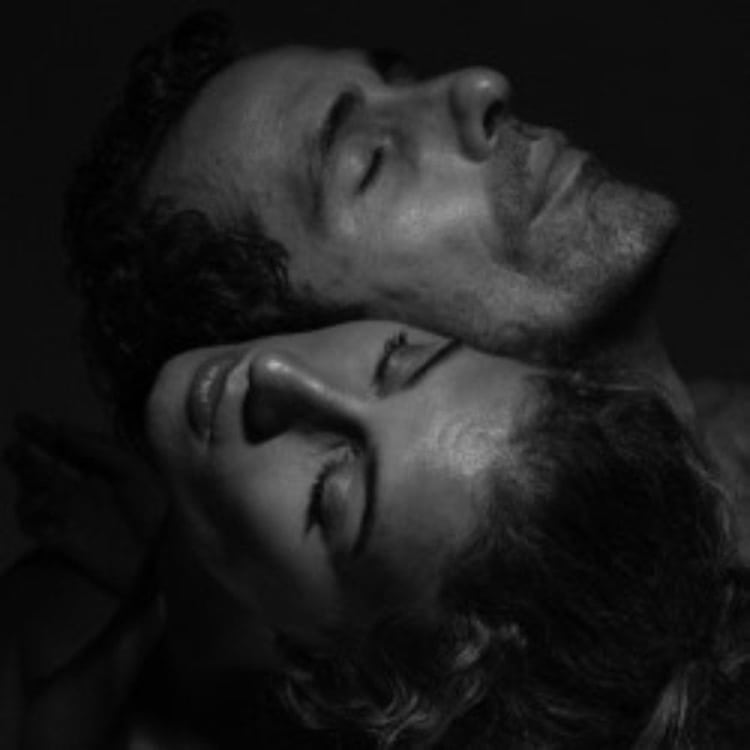 Anyone interested in Shakespeare, spoken clearly by two confident actors, can expect a bit of a feast in Sara Fay George's Last Life: A Shakespeare Play.
The play is constructed from 35 of Shakespeare's plays and several of the poems, all delivered in a leisurely 50 minutes.
The piece is framed by the gloomy poem The Phoenix and the Turtle. A mysterious figure creates a circle of salt that imprisons a man (Mikaal Bates) and woman (Esther Sophia Artner). We don't know the history of the pair, but witness phases in their conversations about love and how they feel about each other.
Things between them begin playfully in the vein of Beatrice and Benedick, shift through the intensity of Romeo and Juliet, develop into a lengthy phase of arguments, till they settle on thoughts of inevitable death.
There isn't so much a plot as a changing mood. The shifts in the way they express themselves make it difficult to pin down character or motivation.
The woman becomes an amalgam of Ophelia, Beatrice, Shylock, Emilia and Hamlet. Occasionally the sampling mix produces something interesting, as when the woman using Emilia's words from Othello seems to argue with the man who uses the words of the act 5 tamed Kate from The Taming of the Shrew. But mostly, the collage of quotes lacks a dramatic focus.
The writer had intrigued me at a festival launch with the claim printed on leaflets that the show revealed "the Bard as an early feminist."
And indeed it is possible to see in many of Shakespeare's plays a dramatic objection to the inequality of gender, the mistreatment of women. But Last Life deprives the characters of a social context that might allow that to happen.
We can for instance be appalled in Shakespeare's Hamlet when during the Mousetrap scene Hamlet continues to mistreat Ophelia by asking her in a public place if he should " lie in your lap" and whether she thinks he is referring to "country matters" and what lies "between maids' legs". But in Last Life, the words seem to simply continue the playful banter from Much Ado which they follow.
The same pattern is repeated with speeches from Othello and other plays. Taken out of context, they are sanitised, making them no longer an urgent argument for changing the world but instead a mere poetic stroll in a vacuum.
And that doesn't do justice to Shakespeare, to feminism or to theatre.
Reviewer: Keith Mckenna