Last Man Standing
Jude Cole
N16 presents A First Credits Scheme Production
N16, Balham
–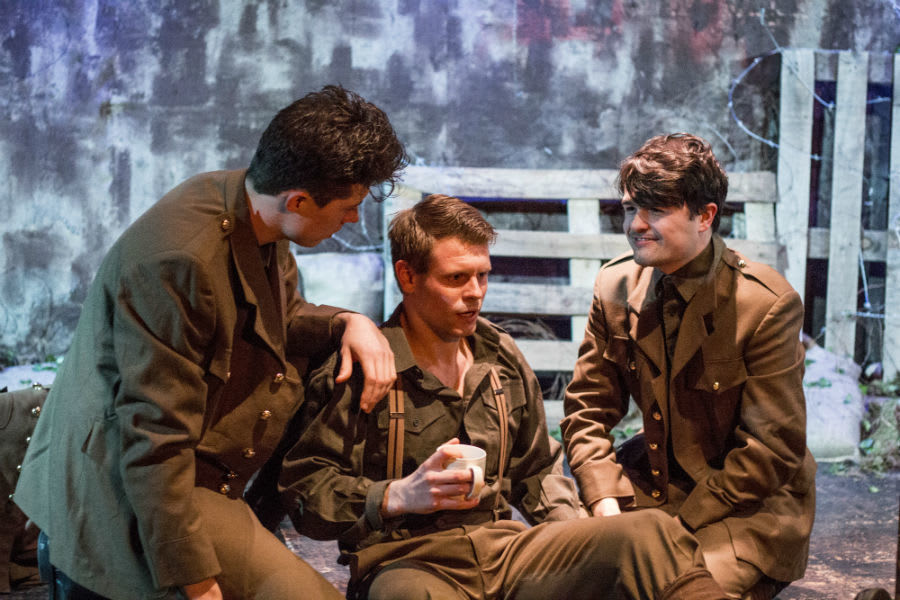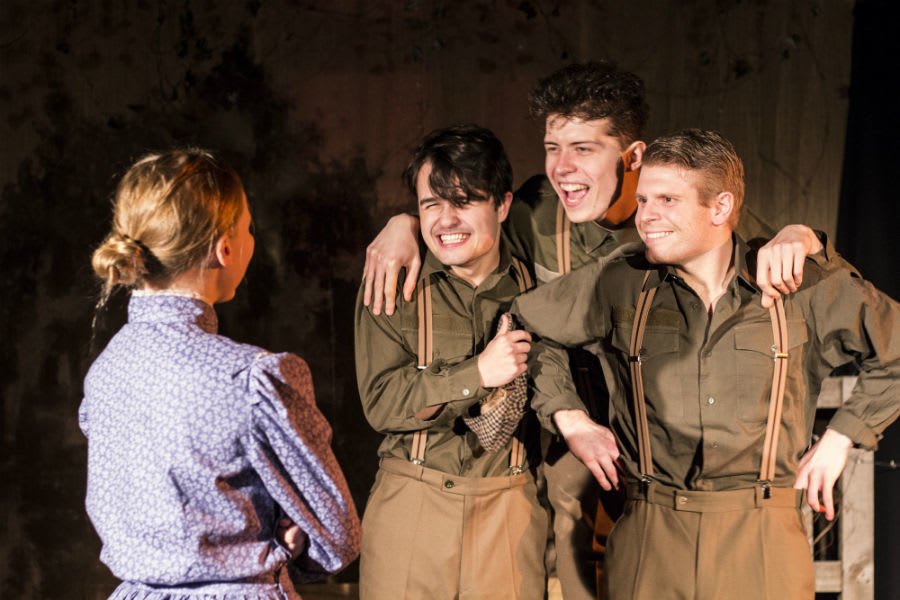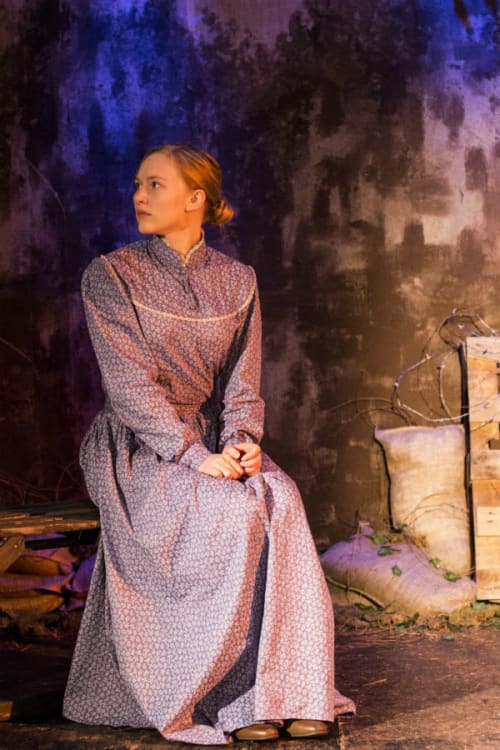 The First World War was a struggle between countries but there were other battles that were being fought at the same time. One of these concerned the class antagonisms between those who owned Britain and those who did the work.
Jude Cole's Last Man Standing, which began life as a devised piece by students, centres on a group of young people in an English village.
We first see them playfully deciding to nick a few apples from the orchard of Squire Carrington (Tom Murton) which the squire's younger son Edmund (Jack Condon) rudely interrupts.
The hostility continues on other occasions including a cricket match and at a point when Tom steps in to protect someone, for which he is threatened with the loss of his job.
Edmund is a troubled, frustrated character who lives in the shadow of his older brother Charles. He hits women, has a secret sexual relationship with a villager whom he accuses of trying to trap him and commits a terrible crime for which he is simply sent off to join the army as a Second Lieutenant.
In contrast, the young village lads join up to protect one of their own, Stan, (Gabriel Watkins) a vulnerable simple youth who is conned into the army.
As luck would have it, the officer who governs their military life is the very same Edmund who plagued their village life. Other officers spot that he is behaving unfairly, especially to the former villager Tom, but show class solidarity in doing nothing about it.
This is a tightly directed performance by Courtney Lakin with a solid, engaging cast. Josh Miller is particularly impressive as the courageous, morally scrupulous central character Tom Dawson.
The moving a cappella singing that opens the show is reminiscent of the music in Oh What a Lovely War, the camaraderie of the characters carry echoes of Journey's End, but the overall impression is closer to the political mood of our time with its disenchantment of many with the establishment and its sense that for ordinary people trust and security are best found among family and friends of the same class.
Reviewer: Keith Mckenna