Last Night A DJ Saved My Life
Jon Conway
Eclipse Live in association with Last night a DJ Ltd
Liverpool Empire
–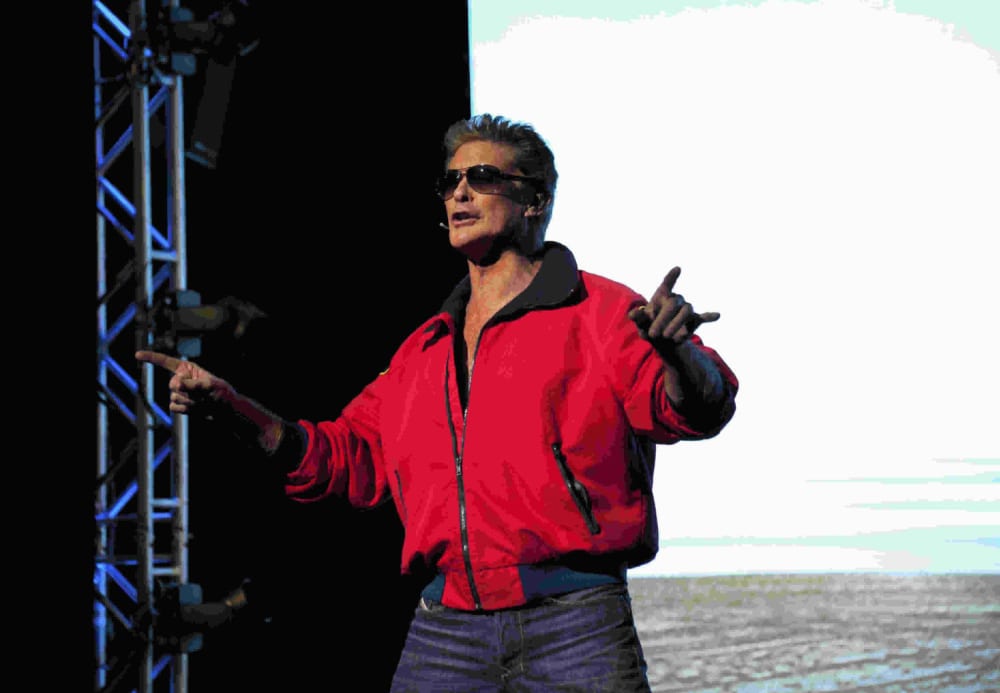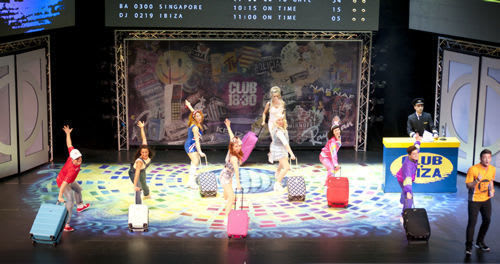 There's something deeply satisfying about watching an old pro at work. Last night at the Liverpool Empire, the audience not only witnessed lifesaving from a DJ, but a masterclass of how to own a performance. The Hoff was in town.
Worth the ticket price alone are David Hasselhoff's entrances and exits in Last Night a DJ Saved My Life. From a majestic, sweeping first Boudicca-like appearance atop his DJ box, through to camp Baywatch pastiche and ending up with a lung-busting rendition of "Everything I Do", this show is all about one man: The Hoff.
Packed with dancefloor hits from the '80s and '90s, the show thrusts us right back to those hot and sweaty Ibizan nights where Hasselhoff plays Ross, an ageing lothario and owner of the Nirvana night club. He's also got a much younger blond beau, Mandy (Kim Tiddy). Peter Stringfellow eat your heart out.
Although this show has both main and sub-plots, it hardly needs them. Judging by the rapturous reception the star of Baywatch and Knight Rider received, the audience would have just as happily turned up to watch the Hoff and just a bar stool.
Long-lost daughter reunited with father motif is a popular one these days, but is always secondary to a whole box of tricks: warm-up comedians, juggling, audience participation, music and of course the star himself. Hoff plays the role delightfully deadpan. Heck, the guy merely has to raise an eyebrow and the place cracks up.
Highlights include dance of the suitcases—a devilishly tricky routine to open the show set in Departures; then there's a dark and disturbing trip—in the both the literal and metaphorical senses—into rave culture. Seedy pusher Ebenezer's (Barry Bloxham) version of "Ebenezer Goode" is very, very naughty.
And when the Hoff's drinks get spiked—as oft happens in the Nirvanas of this world—mein host enters a world where he comes face to face with Beelzebub, Cardinal Richelieu and men in rubber suits! Weird. It's like a renaissance masterpiece comes to life before our very eyes. Not just weird, but wonderful too.
The Hoff is ably supported by a bubbly, flip-flopping, Bermuda short-wearing cast. Special mention must go to Tam Ryan as Spanish barman Jose; for a moment Andrew Sachs rides again! Que?
An extremely funky band (oh that bass!) and an energetic team of dancers ensure that the pace never drops for a single moment. If it is occasionally frenetic, it matters not at all. We're in Ibiza right? It's party time.
And some cracking backdrops really enhance the party atmos: EasyJet departure lounge, golden beaches, café bars and plenty of smiley, smiley faces—everything's here. It's enough to make you wanna cry: oh where did my youth go?
Last Night a DJ Saved My Life went down a storm at the Liverpool Empire. To those few grumps who can never feel the vibe from a show like this, I have just one word of advice: chill.
Reviewer: David Sedgwick