Last Night a DJ Saved My Life
Jon Conway
Eclipse Live
Opera House, Blackpool
–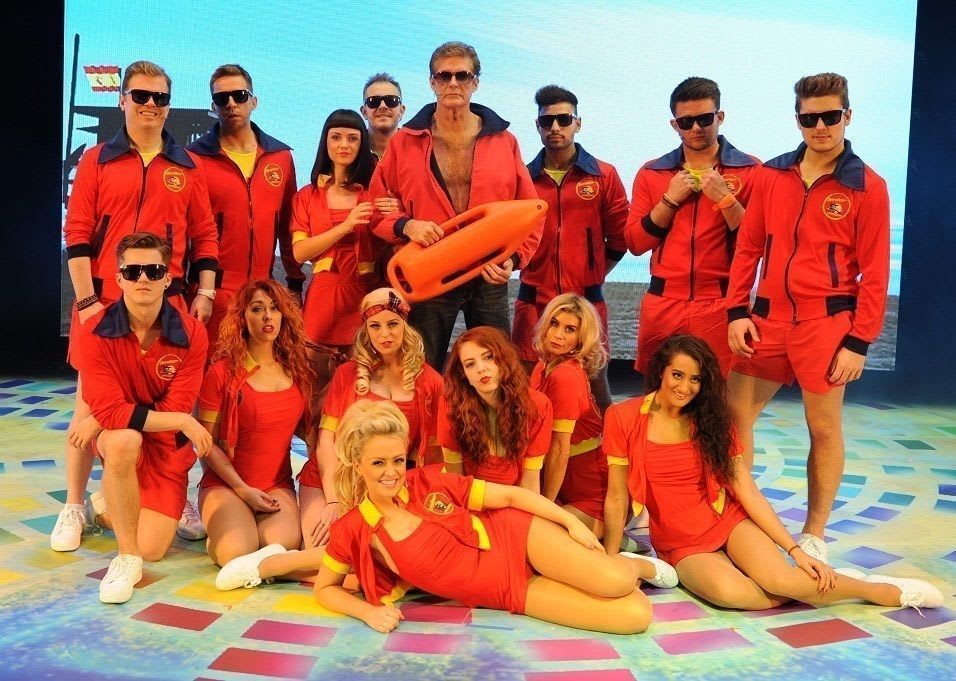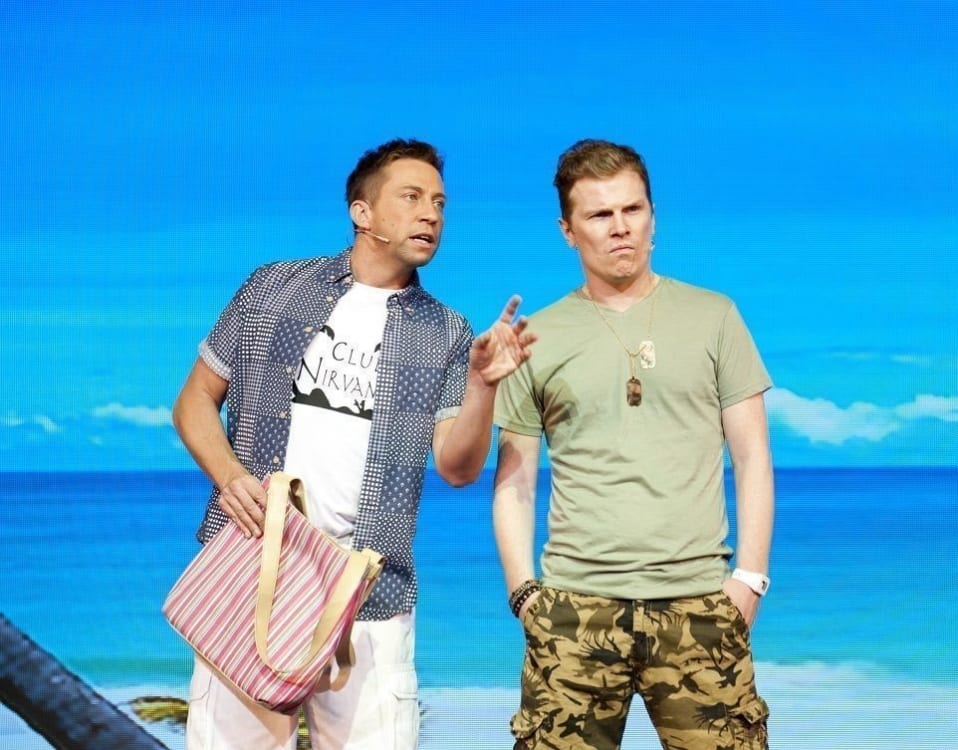 Imagine a musical, wrapped around retro hits, set on a Mediterranean island where a young daughter gets caught up in her parent's business and love life.
No, not that one—this one, premièring in Blackpool before a 21-date national tour.
But whereas Last Night a DJ Saved My Life is unlikely to become a worldwide phenomenon it's more than able to satisfy its target market and much of that is down to big name star David Hasselhoff, with the kind of stage-filling presence you don't see much of nowadays.
If you saw him in Peter Pan in Manchester two years ago you'll know The Hoff doesn't come with an Off button. Instead he's positively stacked with self-awareness besides the ability to seamlessly adapt those pantomime skills into a sort of discomime.
He plays the ageing DJ at an Ibiza nightspot faced with changing times, music, style, and indeed choice of stimulants. The latter storyline lets a half-realised panto villain into the plot in the form of darkly-dressed drug dealer Ebenezer, played with some gusto by Barry Bloxham.
The central plot though concerns the DJ's estranged daughter resolving her parental issues, largely through the medium of a series of power ballads from the late 20th century's playlists.
Writer and director Jon Conway virtually invented this jukebox musical convention when Shane Ritchie starred in Boogie Nights back in 1997. In a nod to showbiz heritage, Shane Ritchie Jnr plays aspiring DJ Rik here, and it is evident that the 'cheeky chappie' gene has seamlessly jumped a generation. Junior does audience asides, stage corpsing and comedy with his dad's aplomb.
Tam Ryan carries most of the show's humour, besides some slapstick and even a little juggling, in the role of Spanish bartender Jose, or should that be Manuel Jnr?
He and Hasselhoff worked a treat back in Manchester and do the same again here.
The only thing actually hassling the Hoff is an evident knee injury seriously impeding his stage movement.
At the hazy height of a drugged-up Trip routine he's confined to a settee wheeled around the frantic choreography and it looks more like expediency. You have to hope he holds up to the rigour of the tour.
It's all been parcelled up accordingly, with a concert-style stage and lighting rig and impressive use of digital video effects.
Reviewer: David Upton