Le Jeune Homme et la Mort / La Sylphide

English National Ballet
London Coliseum
–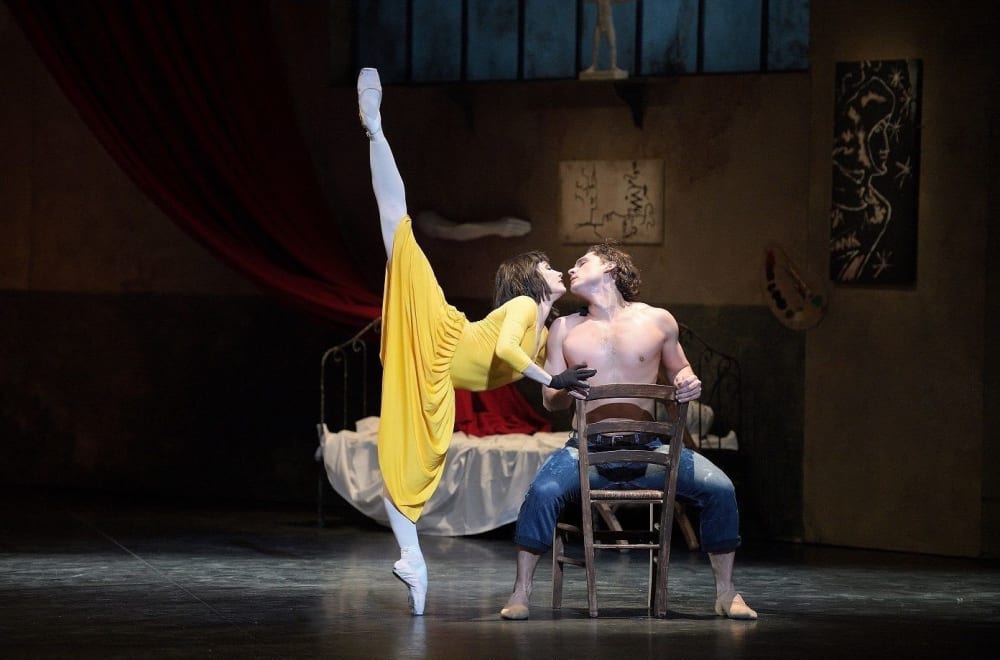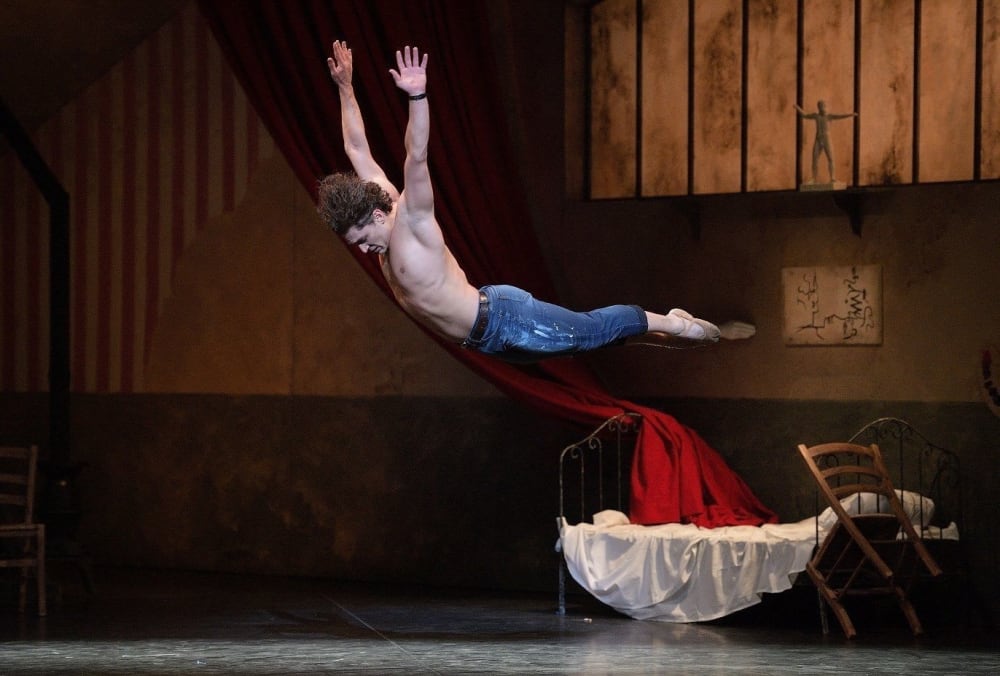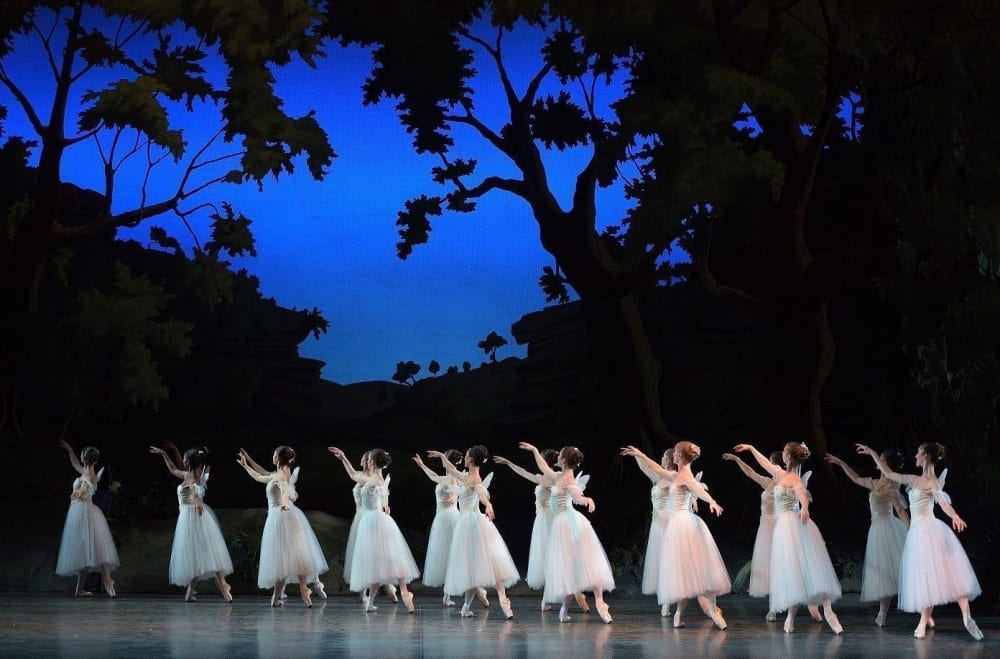 In the second week of the autumn / winter season at the London Coliseum, English National Ballet presents a second double bill, programming two contrasting works: 19th century Danish and 20th century French.
The 2018 revival of Roland Petit's Le Jeune Homme et la Mort (The Young Man and Death) is staged by Italian répétiteur Luigi Bonino. The ambience of a post-war Parisian attic and the tale of a troubled man, called on by a temptress who taunts him to take his own life, realized by Georges Wakhévitch's designs and illuminated by Jean-Michel Desiré, are set to Johann Sebastian Bach's uplifting organ composition Passacaglia and Fugue in C minor, BWV 582.
Principal with the Mikhailovsky Theatre and Honored Artist of Russia Ivan Vasiliev, who previously danced the title role in 2011, returns as Guest Artist, alongside Lead Principal and Artistic Director Tamara Rojo—complete with her alluring extensions, yet Vasiliev's imitation of The Man is a notch under his revered athleticism and soaring jump.
Restaging August Bournonville's La Sylphide, premièred in Copenhagen in 1836 and now a celebrated symbol of Danish cultural heritage, are a trio of Royal Danish Ballet creatives: Frank Anderson (former Company director), Eva Kloborg and Anne Marie Vessel Schlüter. Norwegian composer Herman Severin Løvenskiold's original score is sensitively played by English National Ballet Philharmonic under the baton of Gavin Sutherland—the overture alone, receiving an audible bravo.
Soloist Aitor Arrieta dances the lead, James, a young Scotsman who, on the eve of his wedding, falls in love with La Sylphide, Australian-born First Soloist Alison McWhinney. Mikael Melbye's simple, yet purposeful designs, enchantingly lit by Jørn Melin, transport the audience from the Scottish Highlands into the misty woodland setting.
Arrieta's performance is undoubtedly laden with Bournonville charm; his weightless ballon and slick batterie are coupled with soft circular arms and épaulement. Similarly, Artist Jia Zhang's First Sylph in act II boasts much naturalness in her movement, her gliding low-legged lines admirable—a technique difficult to master if one is not trained in it. Although McWhinney's physicality—long limbs and light footedness—depict a graceful woodland creature, her high gaze and wide grin are more akin to more modern work.
Meritorious performances are received from Artist Henry Dowden as James's friend Gurn (who recently joined the Company from Scottish Ballet), Bucharest-born First Artist Francesca Velicu in the role of the bride-to-be, Effy, and Belgian-born First Artist Stina Quagebeur, who steals the show with her sensational sorceress, Madge. The Artists of the Company, along with students from West London School of Dance and Young Dancers Academy, assemble in this chromatic tartan affair, full of Danish romanticism.
Reviewer: Naomi Cockshutt