Le Vin Herbé
Frank Martin
Welsh National Opera
Millennium Centre, Cardiff
–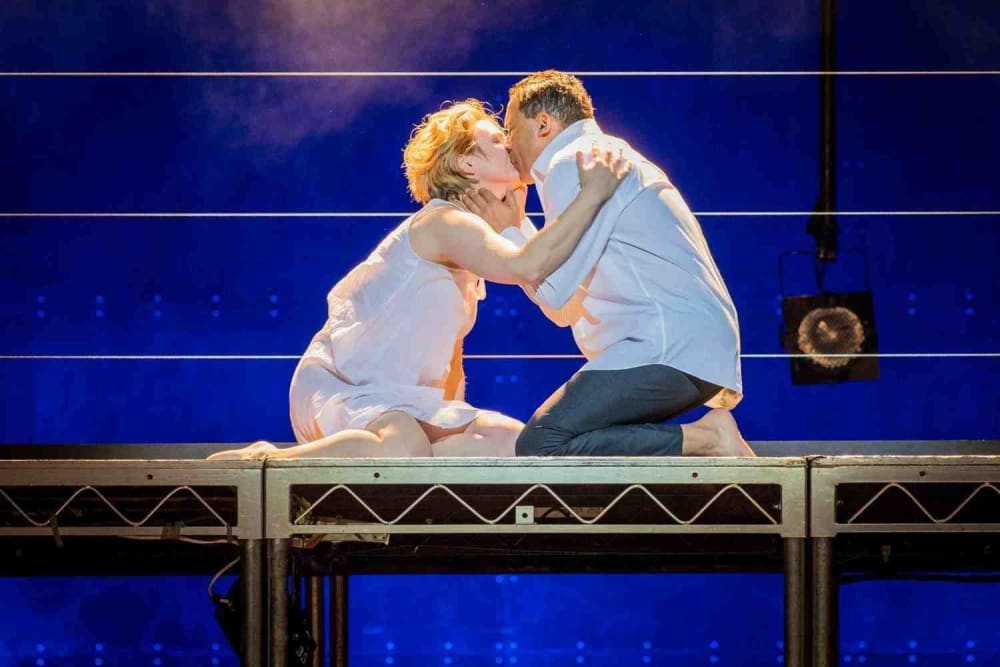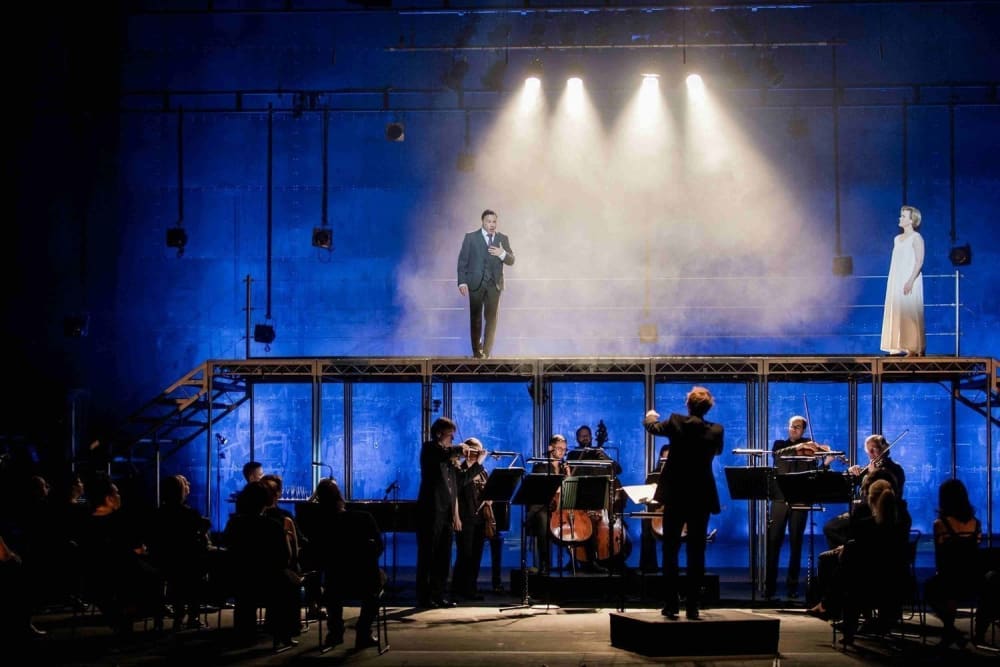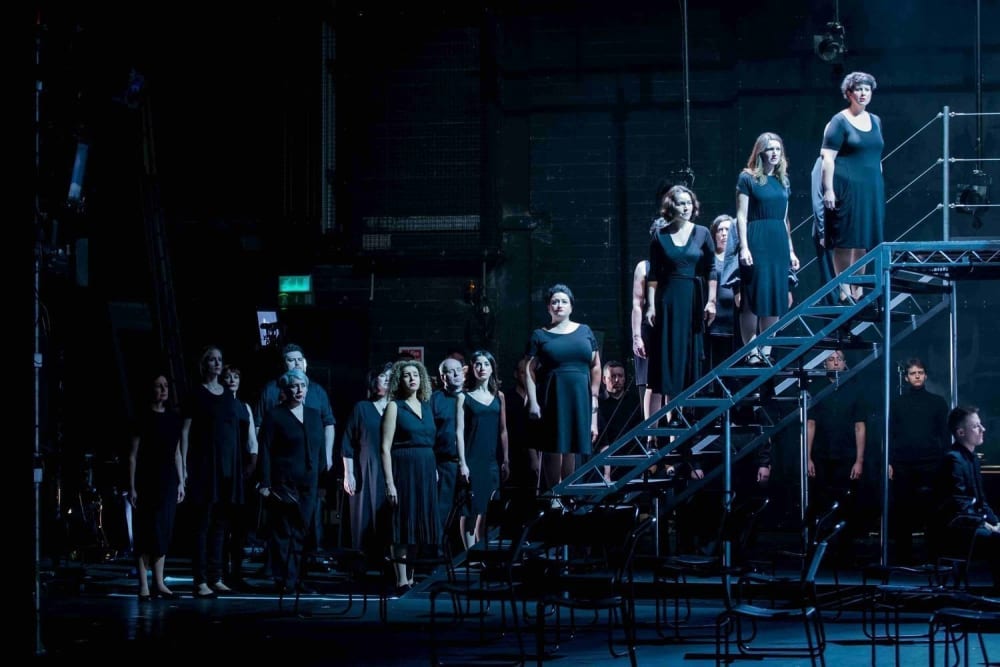 It's Tristan and Isolde, but not as you know it.
Musically and temperamentally, this 1941 secular oratorio is as different from its more familiar namesake as its reclusive Swiss composer Frank Martin was from Wagner.
Scored for just seven strings and piano, its textures are lean, its lovely harmonies refined, its melodic sinews exposed and dissected. And, played without an interval, it's three hours shorter.
Concentrated and distilled, Le Vin Herbé is not devoid of emotion, but more like those lovers might have felt had the composer advised a cold shower first.
The spare orchestration, reminiscent of Britten and Stravinsky's in his Oedipus period, is matched in this superb Polly Graham production by a skeletal set with all on view, including gantries and musicians.
It opens with house lights on as the ever-present chorus tells in advance the full, sad story to come. At one point, they sing of Tristan "never at peace" while the self-same is busy shifting chairs off stage for the following scene.
Constructed in 20-odd fragmentary tableaux, separated by silences, the music is often meditative under the quiet, doleful commentary of chorus and principals on the pain of love, and just possibly the comfort of reconciliation.
At the heart of the piece is a 10-minute monologue by the splendid Tom Randle's Tristan. The ethereal high violin gives way to throbbing fateful chords on the piano as he moves from the pinnacle to the depths of his fatal passion. Words, music, drama come together as in a perfect vignette of opera at its most effective.
Australian soprano Caitlin Hulcup sang exquisitely in her less showy role as Iseult, moving wraith-like as one condemned by the actions of others, after drinking that prepared potion, the vin herbé.
The chorus, expanded from the specified 12 to 40 singers, was superb, collectively and in its individual members who stepped forward in other roles. Graham's handling of stage direction could be a study project in crowd control, and the effect as the singers spilled around the audience produced one of the most thrilling effects I've heard in an opera house.
Praise should also go to the uncredited Professor Hugh Macdonald whose English translation of the French libretto fitted so sensitively that it sounded like the original.
Le Vin Herbé can also be seen at Bristol, Milton Keynes, Llandudno, Plymouth and Southampton until 25 April 2017.
Reviewer: Colin Davison