Leave to Remain
Matt Jones and Kele Okereke.
Lyric Hammersmith
Lyric Hammersmith
–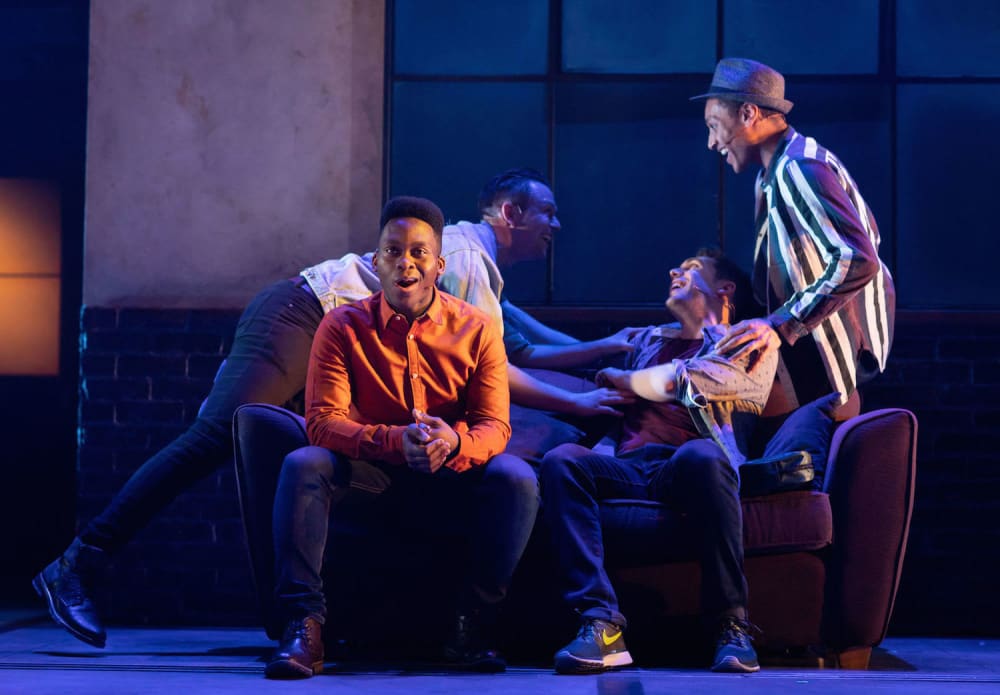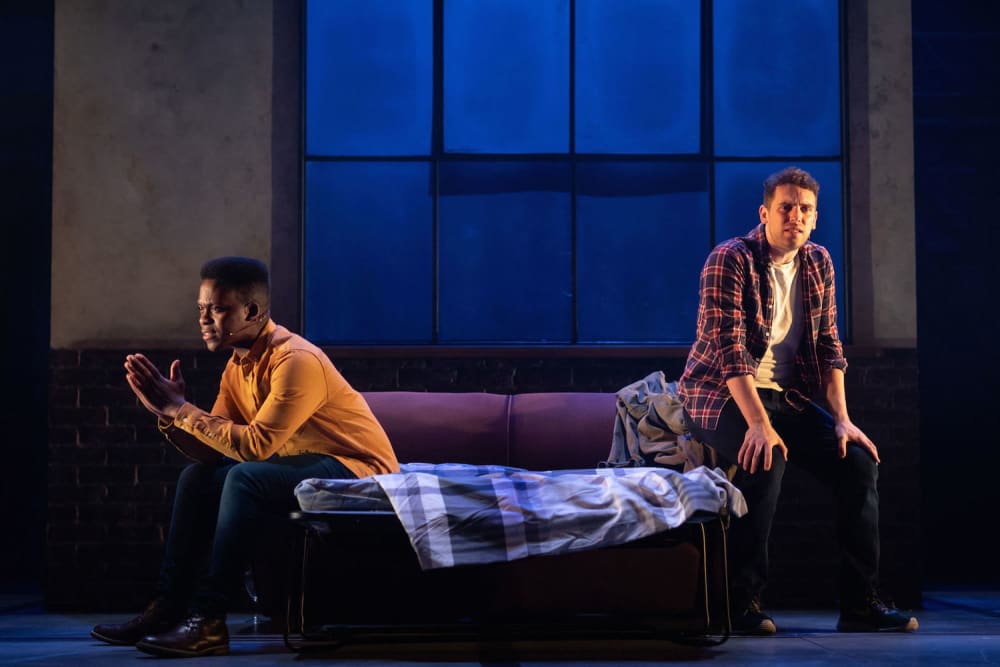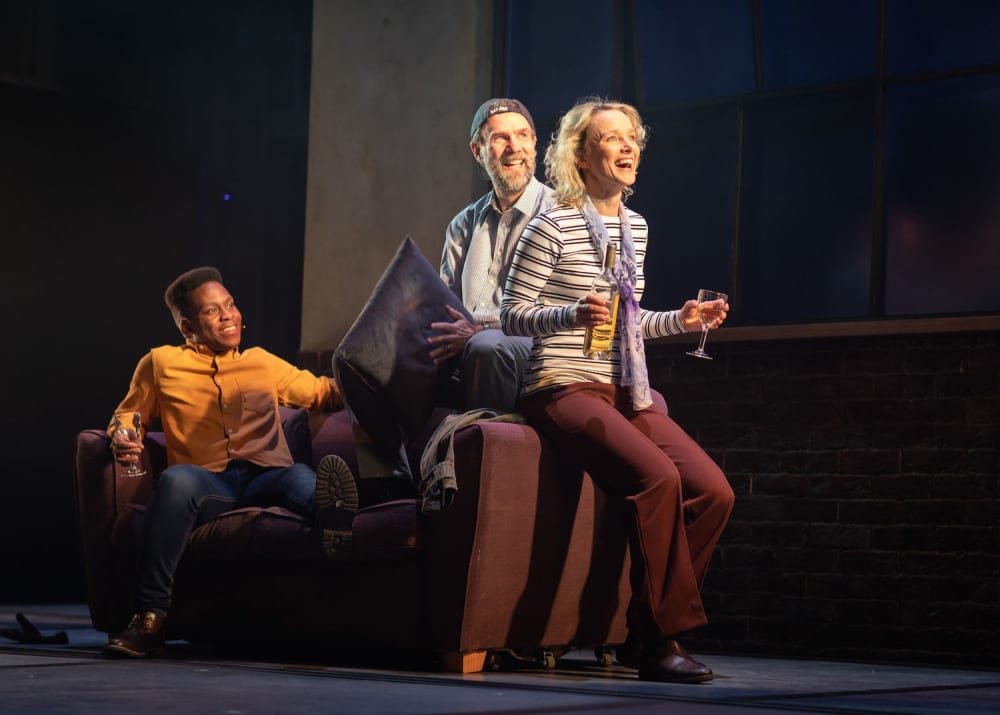 Despite the title, this play isn't about Brexit, though it does involve a residency problem. American Alex's visa is tied to his job and the firm is moving to Abu Dhabi, not the best place for an out gay man but marriage could be the solution to staying in the UK. Will his boyfriend go along with it? It is partly a matter of convenience but could it be happy ever after?
Leave to Remain is a musical, a collaboration between Block Party rock musician Kele Okereke (who had the idea of a story about a gay couple one of whom wasn't sure about getting marriage) and Matt Jones, best know for his television scripts. Director Robby Graham has staged it with a physicality that edges on dance, with passages of movement that take over the telling in the same way the songs can.
There is a terrific opening sequence in which movement of actors and the sliding panels of Rebecca Brower's setting recounts Alex and Obi's first meeting from locking eyes on each other in the street, through dating and sex to the whirlwind of declaring their feelings.
Not all the physical elements are so fluid and expressive, some seem too contrived, but when they are good they are very good.
Okereke's score, played live on guitar by Chrio Blake (ranging along a gallery above the action) with electronic backing, adds atmosphere and its songs provide emotional outlet but their lyrics are sometimes drowned out. Repetition of phrases helps understanding but makes them drawn-out which slows down the action.
Obi, who has been estranged from his parents since his Nigerian dad threw him out as a teenager, feels the need to have them present at the wedding while, on being told, Alex's mother Diane announces she and his dad will fly over. She then insists on inviting her future in-laws for dinner: a painfully inept but funny confrontation.
Issues of homophobia, fidelity, addiction and marriage to secure residence are not unexplored on our drama and dance stages, but they come together here in a love story that uses form to emphasise feeling.
Though the situations may be the clichés of gay experience, that doesn't make them less real and that's what this cast make them from Arun Blair-Mangat's Damien, the friend who has always wanted to get Alex to bed, and Cornell S John as Obi's implacably traditional father to Johanne Murdock's domineering if well-meaning Diane and Rakie Ayola, touchingly torn between love for son Obie and wifely duty.
Aretha Ayeh plays a pivotal role as Obi's supportive sister Chichi, especially fine in a flashback to their teens when in one number she tells her rejected younger brother, "hold tight, you're safe tonight."
Billy Cullum is Alex, struggling against addiction and still trying to free himself from a dominant mother, under pressure his control snaps but we see his real feeling and Tyrone Huntley as Obi, still insecure and untrusting despite his career success, captures his tensions but when he is happy his eyes sparkle with love and he glows with delight.
Reviewer: Howard Loxton