Leaves of Glass
Philip Ridley
Lidless Theatre & Zoe Weldon in association with Park Theatre and Theatre Deli
Park Theatre (Theatre 90)
–

Listing details and ticket info...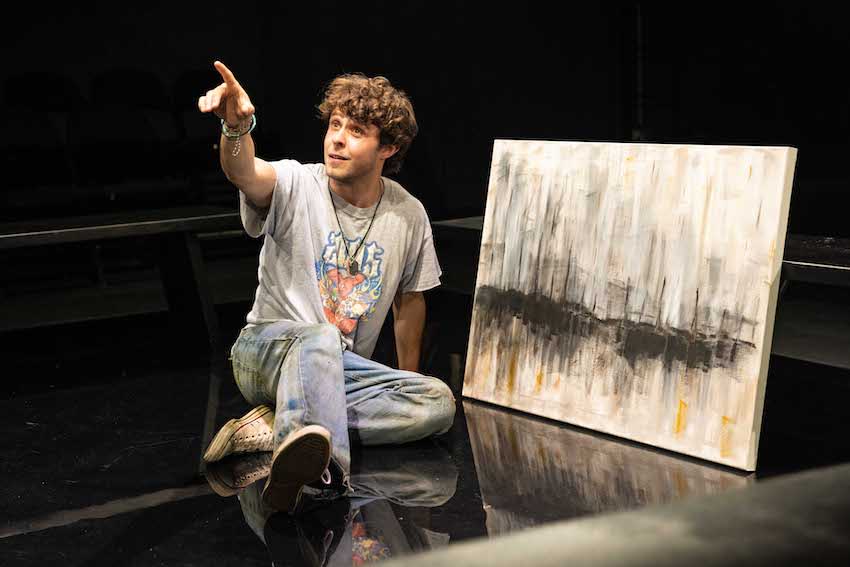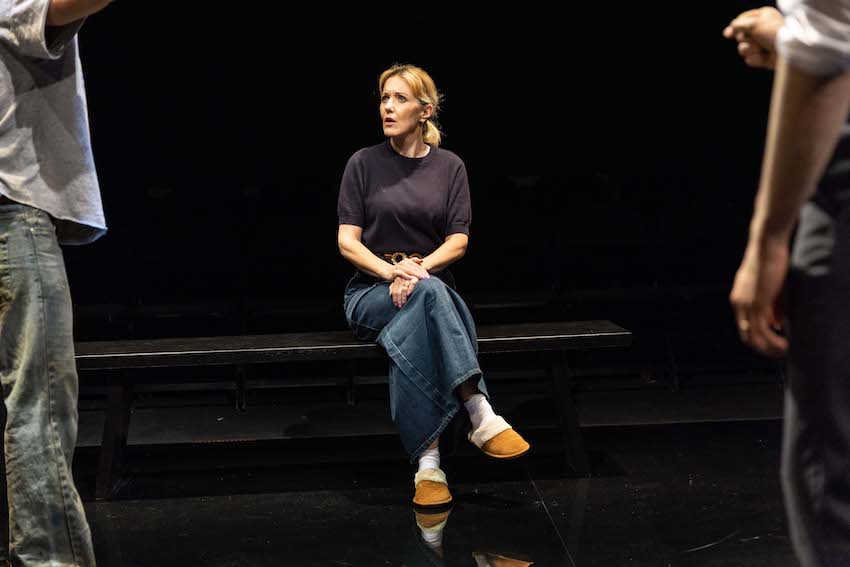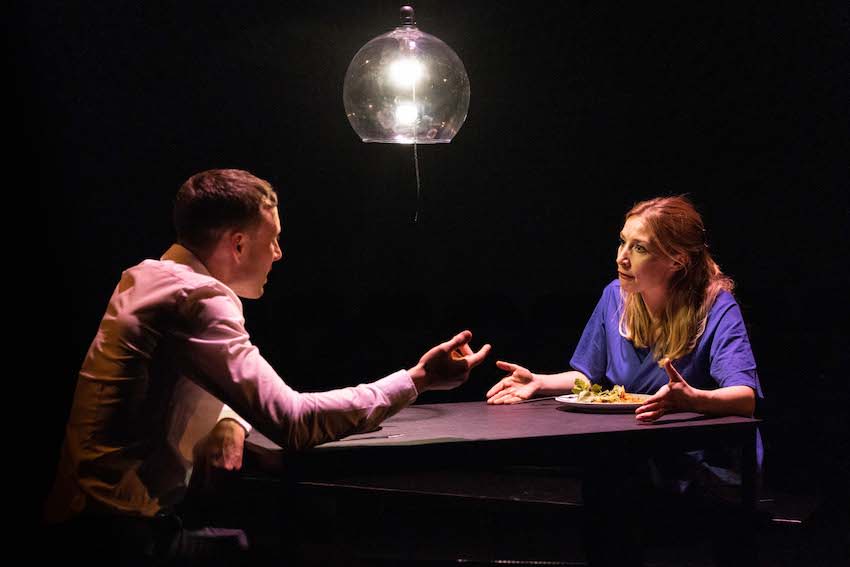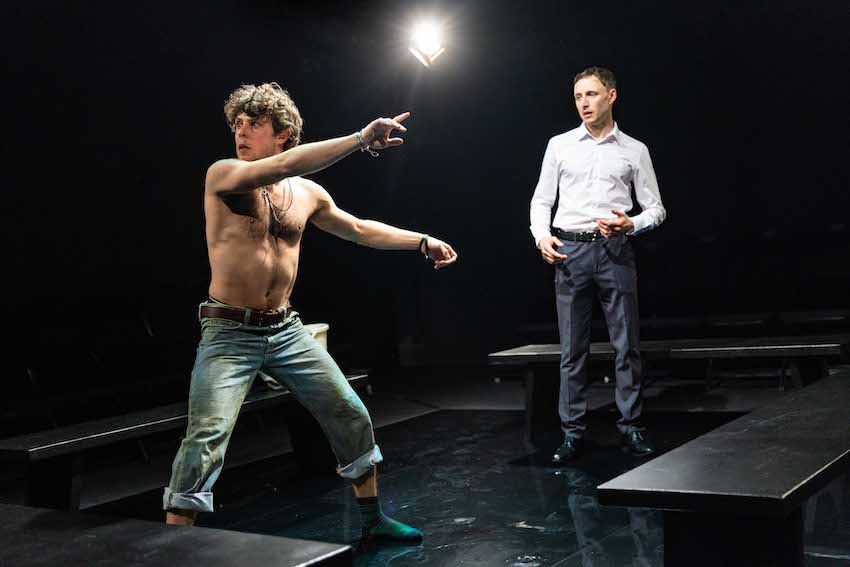 Sixteen years after its première with Ben Whishaw and Maxine Peake, Philip Ridley's dark drama here gets a stark in-the-round revival directed by Max Harrison. Kit Hinchcliffe's setting is little more than four black benches lining a shiny black square, necessary props and furniture brought in by the actors. Alex Lewer's lighting becomes an important component, hiding as much as it reveals in a play that is all about what is hidden.
Every family has its secrets and siblings have conflicting memories, but for the East London family in Leaves of Glass, they are especially traumatic ones. "Believe what you wanna believe. Twist this. Ignore the other. That's the way it works in this family." It is a family that lives on lies.
Stephen runs a successful business, has a good looking wife Debbie who is pregnant (though there's a flicker doubt if he is the father) but his younger brother Barry, a painter once full of potential, is a mess. Is Stephen really trying to support him? Who is manipulating whom? What happened when they were children with the dad who died when they were teenagers and his friend whom they went to visit? Was dad's death an accident, as their mother Liz claims?
Steven is haunted by more recent trauma too: involved in a car crash, he keeps seeing a little boy he might have run over, though he is wearing a tee-shirt that might suggest something different.
Ned Costello's Steven starts off poised and in control, so long as no one rattles the skeletons in the cupboard. That boy and then Debbie moving out (is it temporary because of rats in the house as he claims or the woman on the phone?) and what his brother represents see him beginning to crack up.
Joseph Potter's Barry may be an alcoholic shambles, but, set against his brother's coolness, he has a curly-haired warmth that makes him more sympathetic. Together, these actors suggest a filial bonding that underlies their antagonism even when they come to violent blows. (Fight coordinator Lawrence Carmichael and fight consultant Sam Angell earn their programme credits.)
Even mid-brawl, the brothers break apart the instant their mother appears. Kacey Ainsworth gives her a strong, matriarchal authority and she seems to have been able to handle her husband in the same way, but it is clear that denial has been her way of coping.
Compared to the family she has married into, Debbie is a much less complex character, though unsettled by her husband's behaviour (has he been unfaithful?). Katie Buchholz makes her a straightforward woman who lives in the present.
At nearly two hours long without an interval, this isn't a bundle of fun, but it is sustained by strong performances from a cast alive to its nuances. Leaves of Grass is about secrets never spelled out but no longer hidden.
Reviewer: Howard Loxton