Leaving
Paddy Campbell
Curious Monkey in association with Northern Stage
Northern Stage, Newcastle
–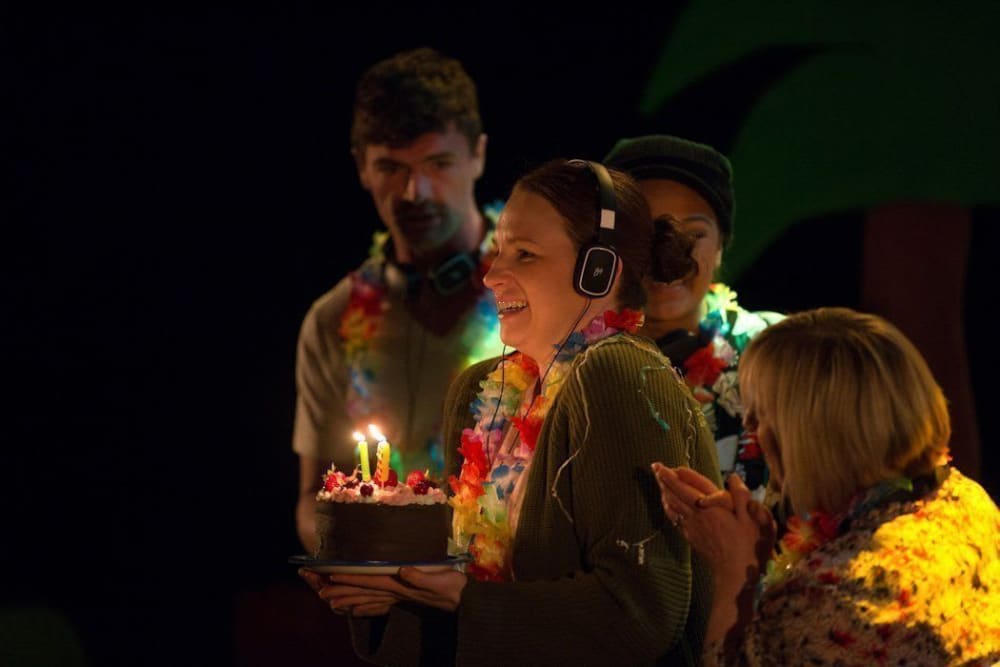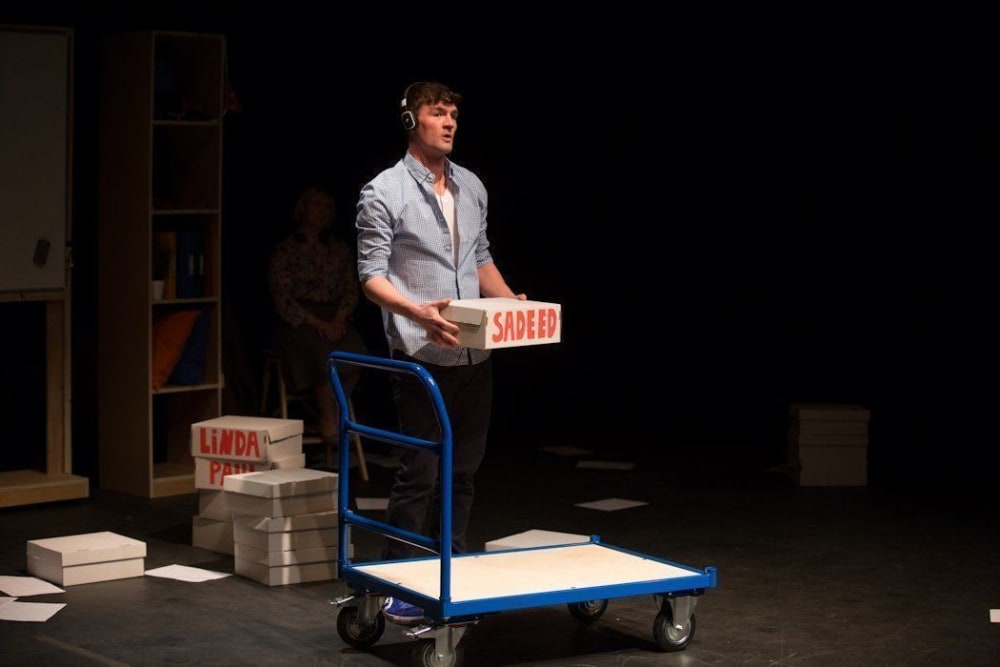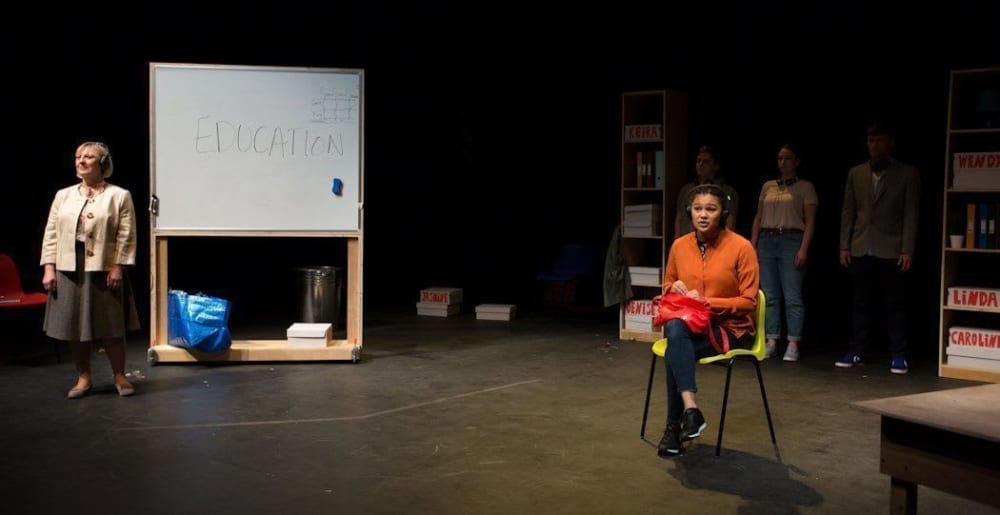 Leaving looks at young people in the care system—being in it and leaving it—and the experiences of those who work in it, from those "on the ground" to managers. Writer Paddy Campbell worked in the system himself and so has first-hand knowledge and experience to draw on.
It's a piece of verbatim theatre. Campbell and director Amy Golding interviewed many people, both young and older, who had been involved in the system as "clients" or workers, some who had been successes and some not, some with good memories and some with bad, from Keira who, long after leaving and now the (single) mother of two children, is still deeply unhappy, to Sadeed (his story remembered by his social worker) who came to Britain as a refugee from the Mujahidin at the age of 14, learned English and embraced education, only to have his asylum application rejected and suffer deportation back to Afghanistan, both very moving stories for very different reasons.
It's not, however, your usual piece of verbatim theatre. It uses a technique called "recorded delivery" in which the interviews are recorded and edited but instead of bring transcribed, as in Steve Gilroy's Motherland at Live Theatre or pieces like Bloody Sunday: Scenes from the Saville Inquiry at London's Tricycle Theatre in 2005, the words are played to the actors over a headphone system and they mimic them exactly—intonations, hesitations, the interviewees' natural speech patterns.
I confess that I went into Stage 2 at Northern Stage unconvinced and when it was announced that we, the audience, also had headphones which we should don when a certain signal was given and we were then asked to test that what was supposed to be heard in our left ear and what was supposed to be in our right was actually the case (not for me though—I'd put them on back to front so I had to turn them round), I resigned myself to an evening of… well, I'm sure you can provide the word that was in my mind.
I was wrong, I confess it. Mea maxima culpa. There was a feeling of such authenticity in the delivery that made for compelling listening. The actors all play a number of parts, indicating the swapping of character by a change of a jacket or a cap, by the picking up of a clipboard or the writing of a name on the whiteboard which formed part of the set, but these were not really necessary, for the characters' speech patterns were so distinctive that recognition was immediate.
Of course the actors still have to create the right body language and movement for each person they play and I doubt that listening and repeating what you hear almost simultaneously is an easy skill to master so the cast of five—Jackie Lye, Rosie Stancliffe, Kate Okello, Luke Maddison and Matt Howdon—really deserved the enthusiastic applause they received at the end.
Equally deserving of praise are Paddy Campbell who edited down what must have been hours of recording to a very compact and telling 90 minutes (plus interval), Amy Golding whose shaping of the piece and control over its dynamic made the most of the impact of the words, movement director Maria Crocker and sound designer and composer Roma Yagnik for her subtle atmosphere-reinforcing soundtrack. Katharina Redeva's set is simple and flexible and fulfilled its purpose admirably, enhanced by appropriate and quite subtle lighting from Simon Cole.
It's very moving. The stories, simply told, illustrate and illuminate what is good in the care system and where it fails its users and those who work in it. We feel the genuine joy in her work that the "headteacher of the virtual school", as Jackie Lye's character calls it, feels; our hearts sink as Wendy, Service Manager for Corporate Parenting (played by Rosie Stancliffe), spouts her management-speak; we cringe as Luke Madison's young lad, a year and a half after asking, gets to see his records (all 27 boxes of them) which contain little more than the minutiae of everyday life, and we mourn as Matt Howdon's care worker decides he has to leave his job.
One of the great joys of being a reviewer is those times when you are proved wrong, when your preconceptions are shown to be little more than prejudices. Thanks for that, Curious Monkey!
On 13 March, the production goes to the egg at Bath Theatre Royal and then, from 15 to 18 March, to the Bike Shed Theatre in Exeter.
Reviewer: Peter Lathan