Leftovers
Gabrielle Sheppard
Hounded Theatre and Ugly Collective
ZOO
–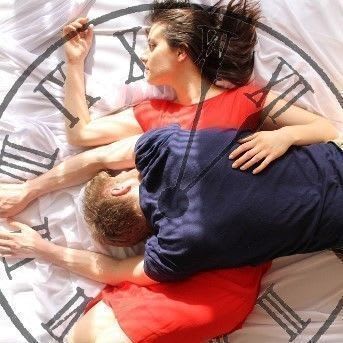 Fitting in more twists and turns than most Hollywood blockbusters, Leftovers by Hounded Theatre and Ugly Collective mixes drama, physical theatre and superb writing, putting the audience on the edge of their seats until the final bow.
Fuelled by loss, love and desperation, Leftovers is expertly written by Gabrielle Sheppard as she subtly manufactures and exposes a web of lies without you even realising.
As the show opens, Elizabeth (Gabrielle Sheppard) appears to have her whole life in order, with a caring husband by her side and a home to call her own. However, as time distorts and reality becomes clearer, you soon realise things are not as they seem.
Using music, physical theatre and spoken word, there is a lot to digest in this forty-five minute whirlwind, but if you enter the venue with a willingness to concentrate, then this piece will be worth every penny.
The superb cast functions as a well-oiled machine, portraying both an ideal family and inhabitants of a broken world. Rory Keys must be commended for his endearing depiction of Harry, Elizabeth's illusive second half. His changes in status and character, through both acting and movement, are seamless and fascinating to watch.
The set is very clever with a double bed at the centre of this sporadic drama. With clothes strewn across the floor and yellow roses adorning the headboard, everything has the feel of an organised chaos as images of Elizabeth's past, present and future materialise and disappear in the blink of an eye.
Leftovers is a weighty production that creatively leaves no stone unturned. It will be hard to find a more mind-bending puzzle where theatre is concerned, this Fringe. Yet, as each piece of this puzzle fits into place, you can't help but notice the surreal beauty of the final picture. 
Reviewer: Liam Blain