Legally Blonde
Music & lyrics by Laurence O'Keefe and Nell Benjamin, book by Heather Hach
Regent's Park Theatre
Regent's Park Theatre
–

Listing details and ticket info...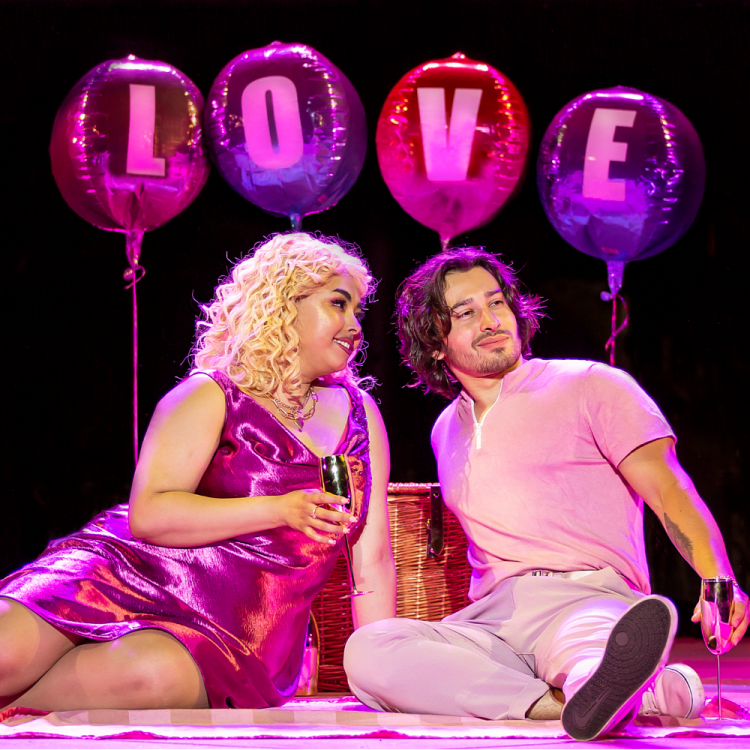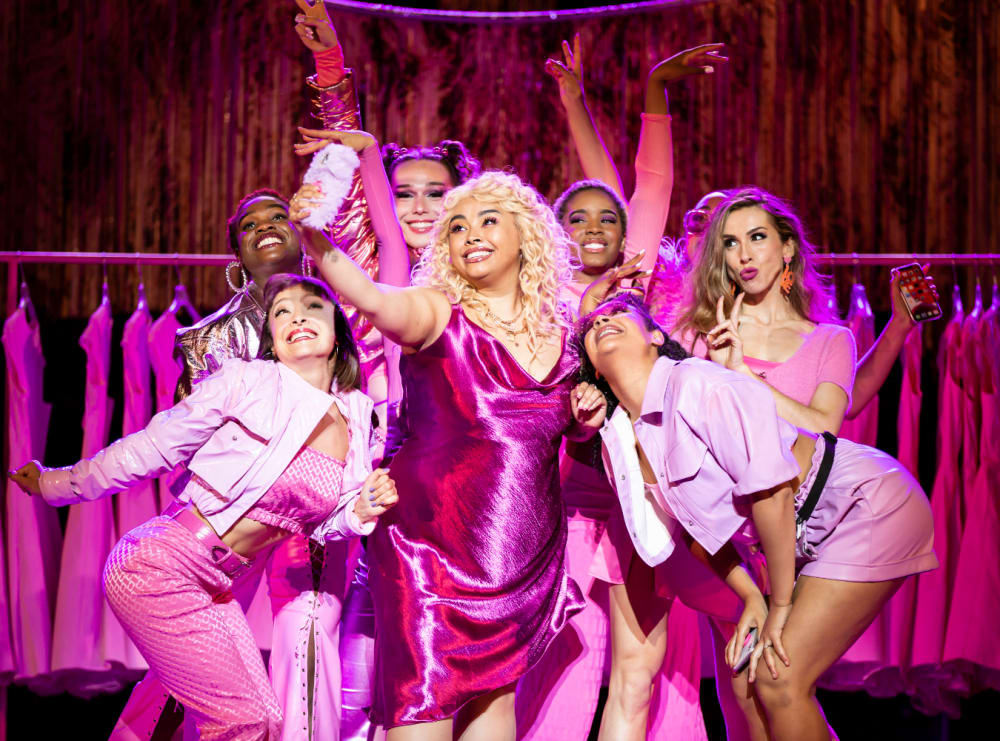 From Six director Lucy Moss, Legally Blonde is revived at The Regent's Park Open Air Theatre, bursting with pretty-pink aesthetics in its re-wrought (and re-thought) take on this musical adaptation of the hit film title starring Reese Witherspoon.
Newly spurned fashion-merchandising graduate Elle Woods (Courtney Bowman) seeks to rekindle her romance with former sweetheart Warner (Alistair Toovey) by any means necessary. Warner's dismissal of Elle as not being 'serious' enough and his need for "less of a Marilyn more of a Jackie" motivates Elle to chase him to Harvard Law School on a whim, iconically quipping "What… Like it's hard?" The ensuing whirlwind of legal antics and self-discovery's highs and lows causes Elle to question her priorities, and desires, in a neatly packaged narrative that was always desperate for a musical voice.
Moss's new look at what has become a quick contemporary musical theatre classic over the course of the past decade-and-a-half turns tropes on their head in this boldly modernising revival. Despite only originally opening on Broadway in 2007, Legally Blonde's place in pop culture (both the original MGM motion picture and its spirit in Laurence O'Keefe, Nell Benjamin and Heather Hatch's musical adaptation) means that its 'All American' flip-phone, crop-top and mini-skirt aesthetic quickly feels nostalgic. Moss's Legally Blonde is instead shifted squarely to a gloriously diverse representation of a present-day Harvard Law, with an all-new set of cultural references within which it can situate itself. Out with the flip-phone, in with the iPhone.
In this, Legally Blonde succeeds in giving a revitalised production that strives for its cast to reflect its audiences, a show both for and by a representative cross-section of society. Bringing Legally Blonde into the modern day doesn't come without its own complications, though. At times, it's a production that feels oddly a little esoteric, reliant upon an awareness of how the show used to be to judge what this production is not.
By far the most interesting and compelling moments are those where the production's new perspective aligns to bring completely new, rich stories to the forefront, allowing us to reevaluate our relationship with the material in fantastically fresh ways. Notably, Nadine Higgin's Paulette, both in her heartfelt exchanges with Courtney Bowman's Elle and the comically dreamful "Ireland", stand out as moments where all these pieces feel as if they fall into place—as she tells Elle how "girls like her" differ in opportunity and possibility.
Across the board, the cast's performances generally feel like essentially truthful renditions with a generous dollop of caricature. Courtney Bowman's Elle is loving yet strong-willed and principled, with Michael Ahomka-Lindsay as Emmett bringing a softness and diligence without feeling like a bookish trope. The task of staging stuffy courtrooms and Harvard's tome-filled halls is daunting in the open-air, and there is a sense of vastness that doesn't always sit too comfortably within the storytelling at the Regent's Park Theatre.
Ellen Kane's choreography and musical staging, while mesmerisingly intricate, is swallowed slightly by the stage's sense of scale. Musically, O'Keefe and Benjamin's score is vibrant and playful as ever in the hands of musical supervisor Cat Beveridge and musical director Katharine Woolley.
Legally Blonde's vivacity is engaging, of that there can be little doubt. Both as a statement piece for cultural shift and as a joyously diverse reflection of this musical phenomenon, it is a production that has much to say for itself, much like its pink-clad blonde-haired protagonist. I rest my case, your honour.
Reviewer: Kane Taylor