Leodo: The Paradise

Assembly George Square Studios
–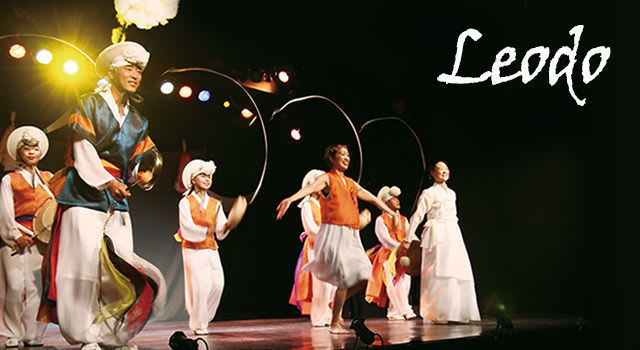 Leodo returns. The Korean production Leodo: the Paradise currently at the Assembly George Square is a rife with traditional dance, physical theatre, and music. Although this reflects the Korean history going back 5,000 years, it has a very contemporary feel to it as well.
We are introduced to a young woman who seems to be exploring the traditions and her place in the world. Her costume, a very simple white shift, and dance have a very modern feel especially as counterpoint to the very ritualistic costume, music and dance that surrounds her.
There is a lot to like in this production. The costumes are rich in colour and tradition, the music is very unique to form, lots of drums and the dance or physical theatre is exciting to watch.
Leodo is like a box of Korean chocolates. You get a little of everything and delivered by a huge, energetic and enthusiastic cast. Take the kids but be prepared for lots of questions. Let us embrace the discoveries and learn about other cultures. Edinburgh's Fringe offers so much.
Reviewer: Catherine Lamm