Les Ballets Trockadero de Monte Carlo

The Lowry, Salford
–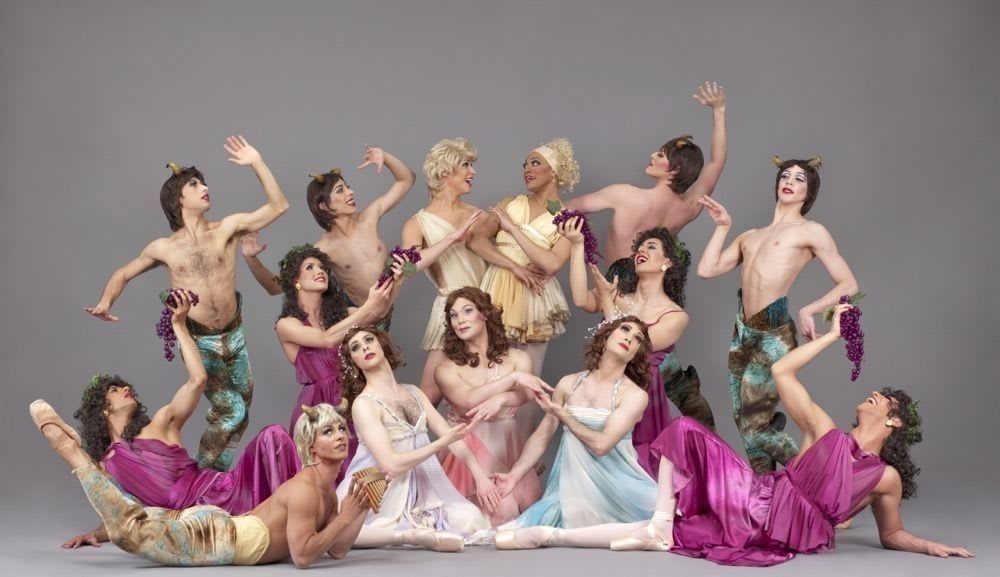 You have to pray that no-one ever confides—to the Russian prima ballerina Marina Plezegetovstageskaya—just what her name suggests in translation...
Otherwise we risk never seeing her, or her 15 colleagues from this world-famous ballet company, back here ever again!
And that would be a crying shame—for another packed house nursing tears of laughter—when Les Ballets Trockadero de Monte Carlo returned here this week.
Marina, or Roberto Forleo as he's better known to his friends back home in Italy, is only one of this international troupe of all-male ballet dancers who oh-so-skilfully tread a fine line between high art and high camp.
The opening night of their latest UK tour again saw these professional dancers shoe-horn their way into pointe shoes and tutus to send up the conceits and conventions of classical ballet at the same time as honouring its technique and traditions.
The result is a first-rate night of wicked fun neatly embedded in first-class performances of excerpts from several top ballets.
The opening sequence from Les Sylphides begins to suggest the petty jealousies and squabbles that exist within the company as scores are settled, but always with grace!
If they are more bolshie than Bolshoi then the humour is always as light and subtle as the footwork.
Similarly their "Black Swan" is more authentic, and a whole lot funnier, than the recent cinema hit of the same name. The precision of the solo performances here—even if they are a mis-matched towering ballerina and her diminutive partner—makes you appreciate the strength and discipline of the dance form.
And no-one who has witnessed it will ever forget the "Moulting Swan".
The final excerpt, from Gounod's neglected Walpurgis Night, shows the real class of this company since it's played as much for dance thrills as any comic spills.
Until the next time Ms Plezegetovstageskaya.
Reviewer: David Upton