Les Blancs
Lorraine Hansberry, adapted by Robert Nemiroff
National Theatre
National Theatre Live
–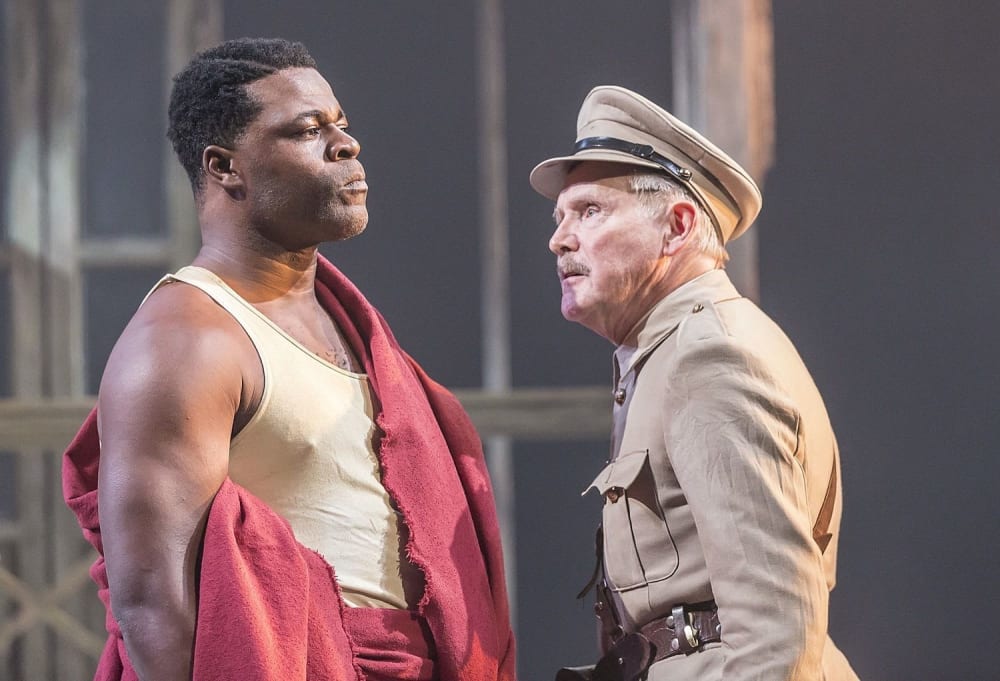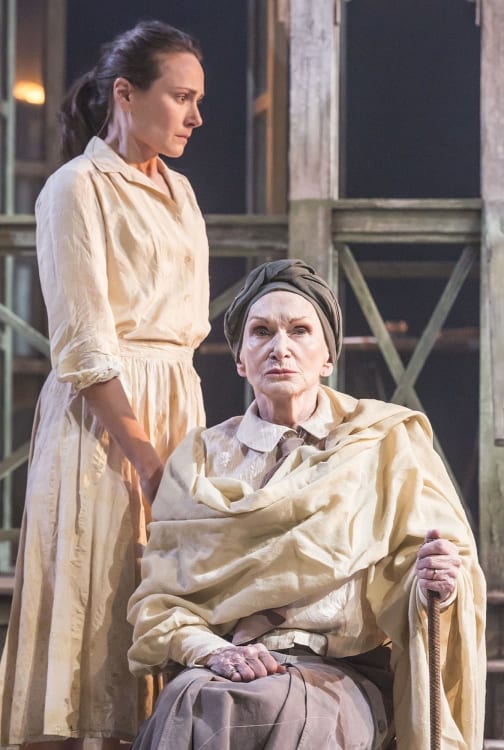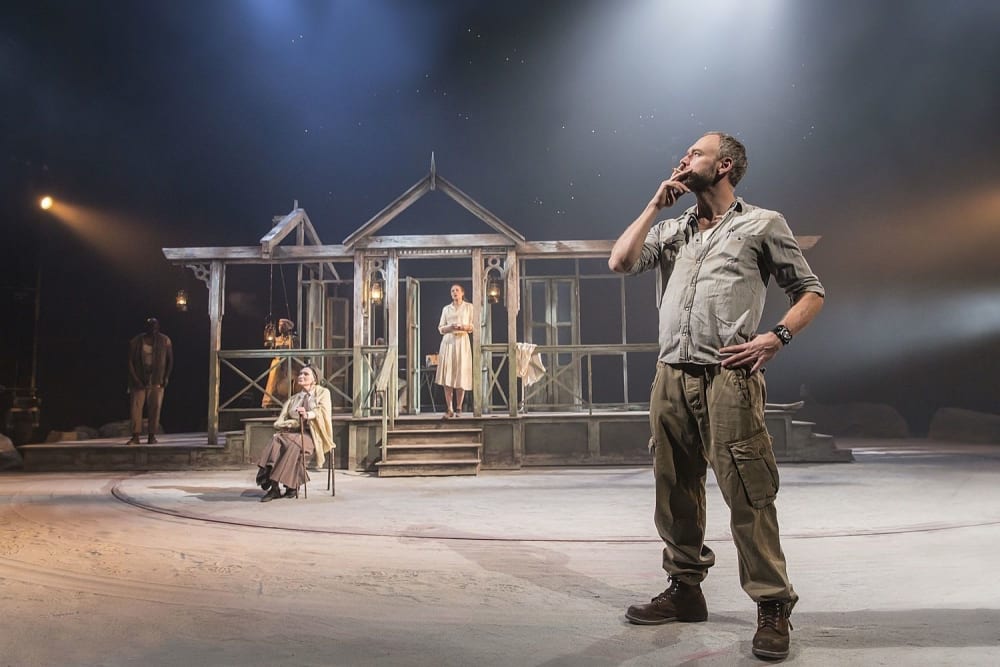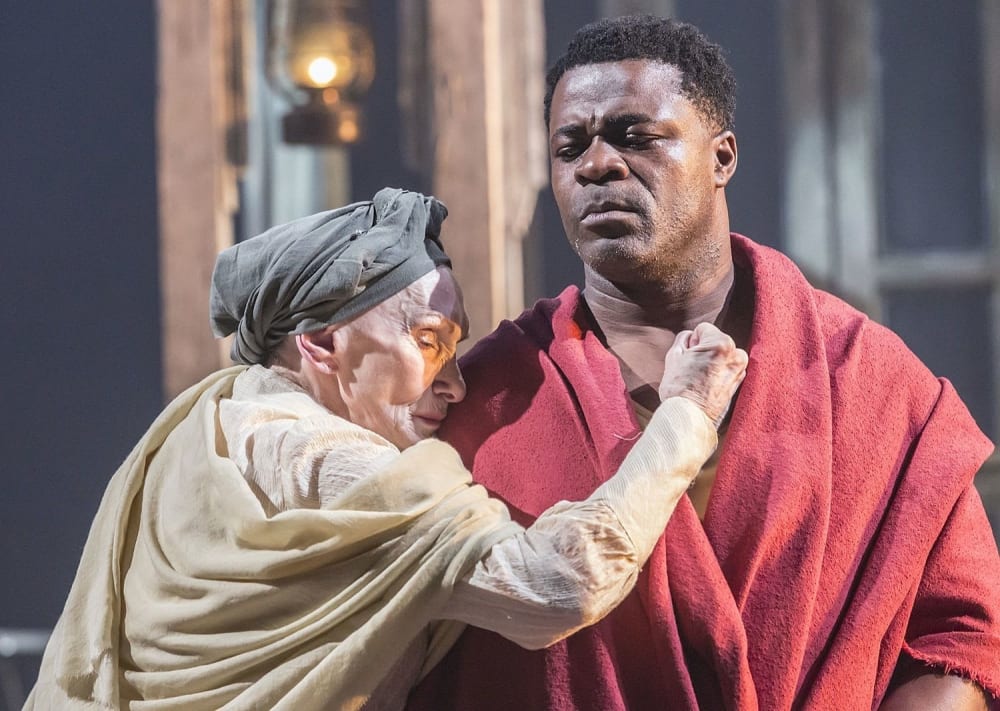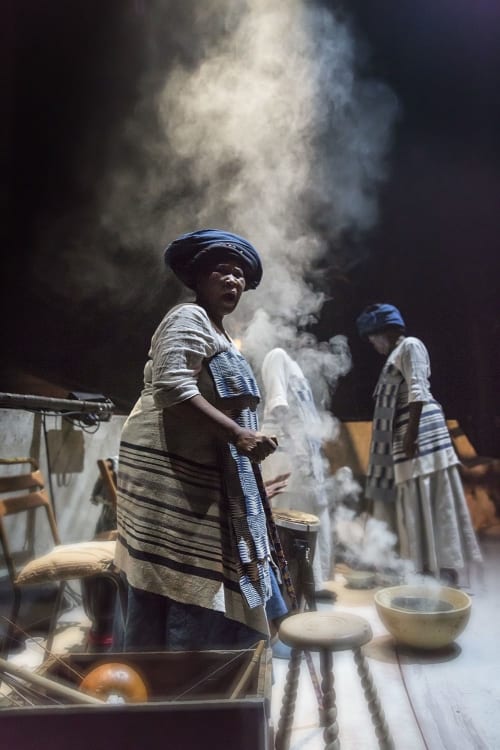 It was back in spring 2001, before I was reviewing for BTG, when I was lucky to see a rare production of this play at the Royal Exchange Theatre in Manchester starring the great Paterson Joseph as the brother returning from his travels in the West. While I couldn't remember what happened in the story after nearly two decades, I do remember being deeply affected by a powerful piece of theatre—despite Lyn Gardner in The Guardian referring to it as a "clunky, schematic play that offers debate but little drama".
It is true that there is a lot of debate in this play and that the mix of characters thrown into a particularly volatile time and place have been picked to represent specific points of view, but the layers of complexity in both the argument and the characters make the situations always believable and enlightening, while director Yaël Farber keeps the atmosphere constantly tense and threatening for the full two and a half hours, almost like a thriller.
In an unnamed African country, a white-run clinic with meagre resources and an enthusiastic volunteer staff has been looking after the health of the local black population for 40 years. However, the attempts by the black majority to negotiate a say in government with the white colonial rulers have come to nothing, and so some are resorting to more violent ways of getting their point across. White settlers are being slaughtered by terrorists / freedom fighters and the people who run the clinic, being members of the white minority, are potential targets.
The clinic is run by Reverend Torvald Neilsen, whom we don't see, but his wife, Madame Neilsen (Siân Phillips), is the matriarch of the establishment who has seen and nurtured many from the village and regrets not being able to mix with them any more. Dr Martha Gotterling (Anna Madeley) is convinced of their good intentions and the moral case for them being there, but Dr Willy Dekoven (James Fleet) takes a rather more cynical view of the motives of all at the clinic. They are under the protection of enthusiastic colonial military man Major George Rice (Clive Francis), whose views and methods are seemingly disapproved of by all except Martha.
Into this situation comes American journalist Charlie Morris (Elliot Cowan), who wants to write 'the truth' about what is happening in this country by questioning both blacks and whites and trying to show sympathy and understanding for all of them. But the real lynchpin of the plot is Tshembe Matoseh (Danny Sapani), who grew up in the village but went travelling the world and now has a white, red-haired wife and a child in England and now returns for his father's funeral. His brother Abioseh has turned 'Uncle Tom' in his eyes by getting himself ordained into the white Christian church, while his mixed-race younger half-brother Eric—white father unknown, at least until later in the play—is being persuaded to join the rebels in the forest. Tshembe is torn between his family in Africa and his family in Europe.
Gardner saw the even-handiness of the arguments as a weakness, but if so then the same charge could be levelled at Shakespeare, who has been claimed to have had many sharply contrasting views based on his works. As you might expect from a play by a political writer set during colonial rule, the reasons for the black villagers turning to violence are made clear, but the white settlers that we see believe wholeheartedly that they came to do good (apart from Dr Dekoven, who has lost his idealism but stays nevertheless) and continue with what they see as good works even in the face of danger. Even the Major, the closest to a villain in the play, gets to express his genuinely held beliefs and justifications, as unpalatable as they may be to many of us.
In my view, this even-handedness isn't a weakness but a perfect way of emphasising the complexity of the situation and the difficulty of finding a solution in the face of such polarised opinions, giving the audience the opportunity to come to their own informed opinions.
This is a political debate, but it is also a powerful play with some great performances, particularly from Sapani and Phillips—the latter showing that she isn't a predictable and passive old woman in their final conversation together—and some exciting storytelling, plus some humour as well. Hansberry was a great writer who may have died young but still left an impressive legacy, including her best-known play A Raisin in the Sun and this, her final play, which she considered her most important.
Reviewer: David Chadderton