Les Contes d'Hoffmann
Jacques Offenbach
Staatsoper Hamburg
Released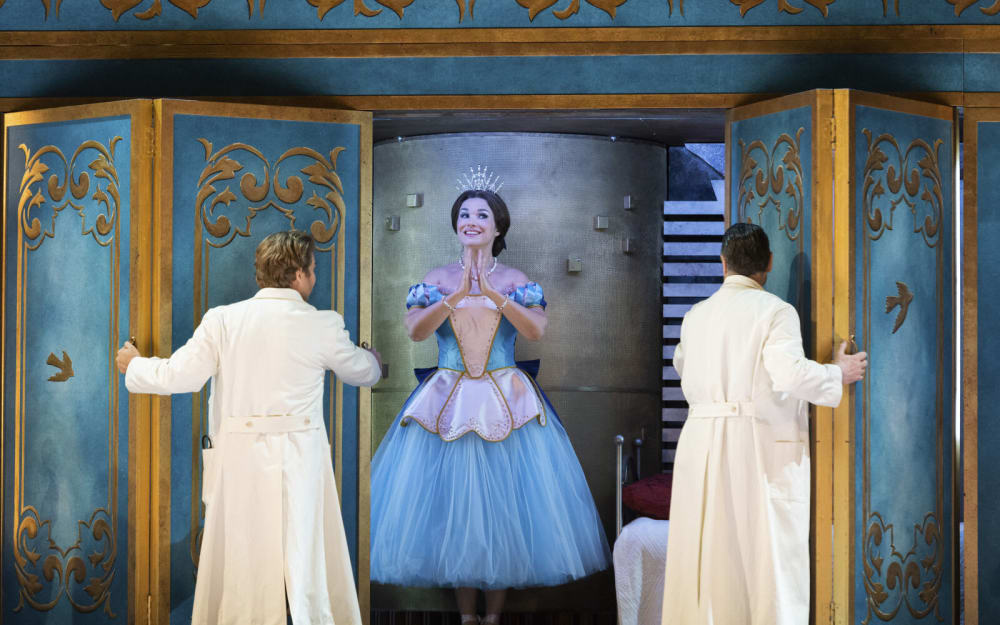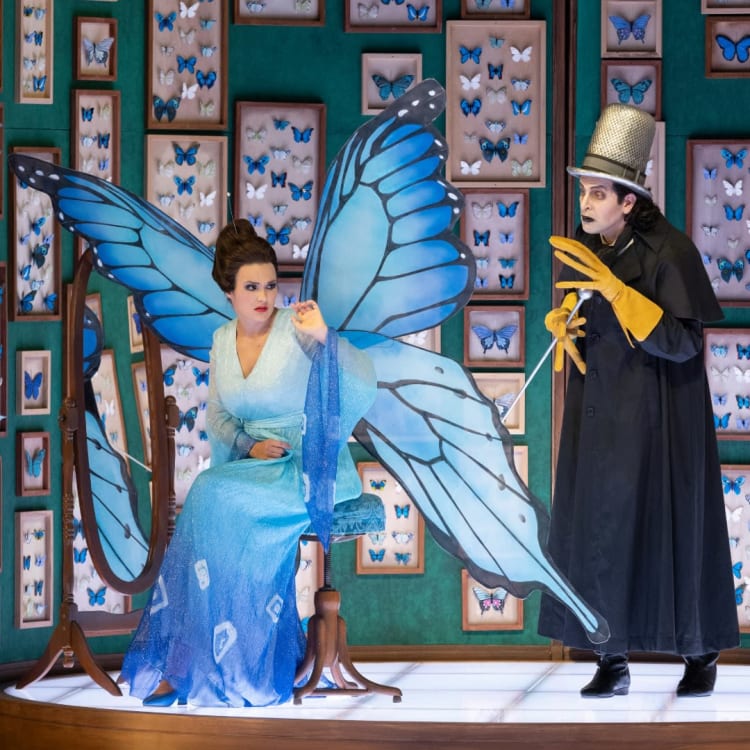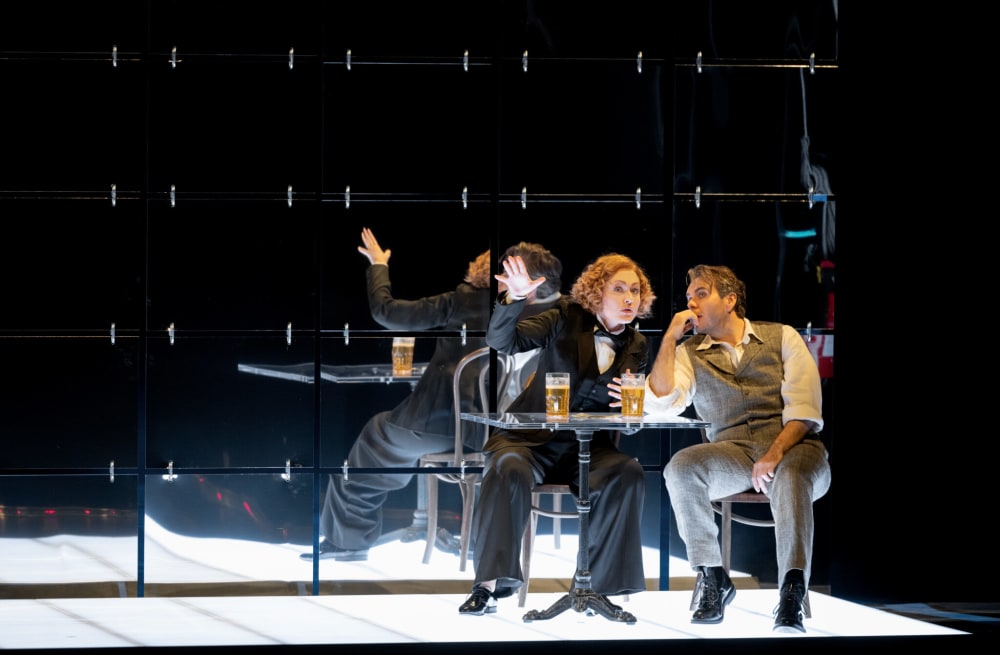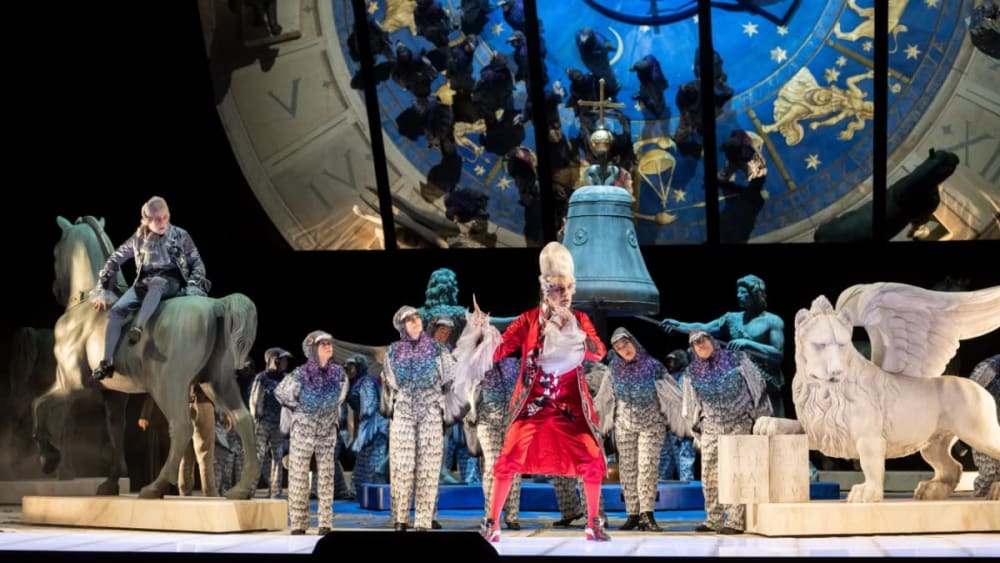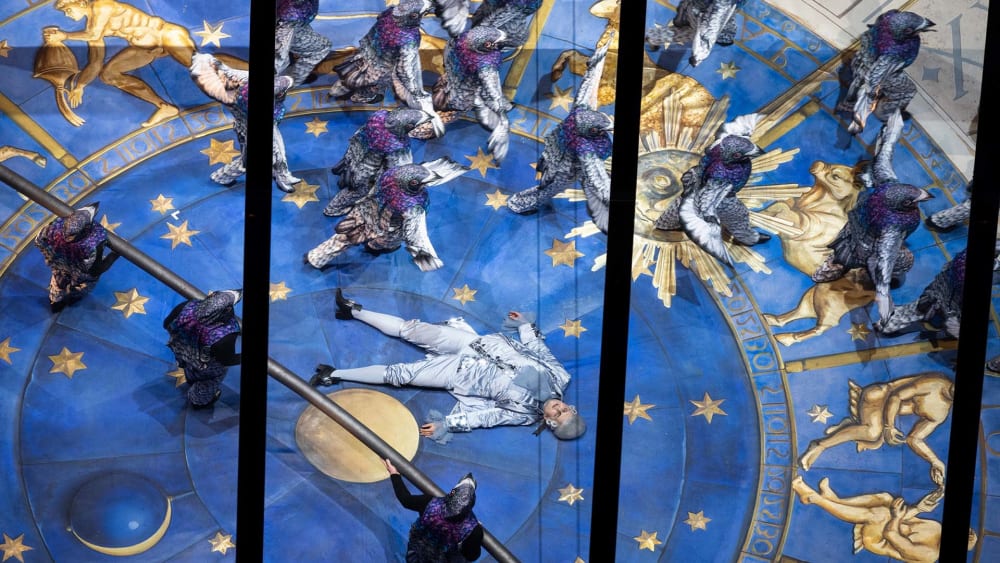 Any review of an opera as diffuse and fantastical as Offenbach's final, most ambitious and incomplete work seems likely to focus on how the director copes with its discontinuity and surreality.
Daniele Finzi Pasca's approach is striking and colourful, but more of that anon. For the most surprising feature of this recording to me is the performance of French lyric tenor Benjamin Bernheim. He's a revelation.
I knew him only from an indifferent 2020 Paris production of Massenet's Manon, in which he alone was outstanding. "Where has he been?" I asked myself after watching him as Hoffmann. Here is the new Alagna, one generation younger than that other great interpreter of the French repertoire.
Yet he is not exactly new, as an Internet search reveals. True, it was only in 2020 that he was named in France as Opera Singer of the Year, but he has been taking leading roles in Europe's top opera houses since 2015. Just not very much in London or New York, and not much on DVD. Thank heavens for this one.
Bernheim's voice has a warm, velvety texture that extends evenly throughout the range, with a delightful crescendo that never loses its sweetness. His burnished top notes glow as the much as the mid-register; he makes the short but lovely "Ah, vivre duex" meltingly beautiful, and displays an intelligence of phrasing throughout.
He has the looks too, and a confident, relaxed stage presence that made him equally credible as the naïve romantic and the drunken poet. At only 36, here surely is one of the coming performers of the decade.
Hoffmann—a self-portrait by the writer E T A Hoffmann—is a poet fatally infatuated by three mythical women, an ice-cold doll, a frail singer and a whore, all of whom are eventually subsumed into the figure of Stella.
Pasca plays up the delusional nature of his fantasies, to which alcohol—an addiction of Hoffmann creator and created—opens the door. Tavern waitresses dress as nurses, drink accompanies the action, the central character appears alongside his doppelganger, and others are doubled by aerial acrobats—ethereal inventions of which only bystanders are aware.
The effect is deliberately disorienting, as in the splendidly staged fourth act (of five) as figures from Venice, including a human flock of starlings, revolve behind the principals on an astrological chart reflected in a huge mirror.
Olga Peretyatko bravely tackles the cruelly difficult tessitura and demanding characterisation of playing all four of Hoffmann's fantasised women. It takes a remarkable performer to rise fully to the challenge, and she can sound magnificent in those passages that best suit her voice, the gentle caresses of singer Antonia's love duet and in the more emphatic lines of Giulietta, the prostitute.
Her representation of the mechanical doll Antonia was more problematic. While she manages the ridiculously extreme vocal line efficiently, her acting might be said not to be wooden enough. Dressed like the fairy on top of a musical box, her movements seem too much like those of a real woman, and while throughout the opera she makes the right dramatic gestures, these do not quite convey the naturalness of an innate actor.
Luca Pisaroni plays all the villains with relish, sounding menacingly sonorous in the lower range, and Angela Brower brings bright, clear definition to the role of Nicklausse and the poet's Muse.
There is no definitive version of Offenbach's opera, which if played in full can last four hours. Even at three, this seemed a little long, and might have benefitted from a few more cuts, including Frantz's irrelevant comic turn, notwithstanding Andrew Dickinson's valiant effort to give it substance. The Philharmonic State Orchestra Hamburg behaves impeccably under Kent Nagano, supporting, never overwhelming, singers.
The accompanying booklet includes track timings and good background essays on Offenbach and Hoffmann—other publishers please note.
Reviewer: Colin Davison