Les Dawson: Flying High
Tim Witnall
So Comedy and Broken Robot Productions
Assembly George Square
–

Listing details and ticket info...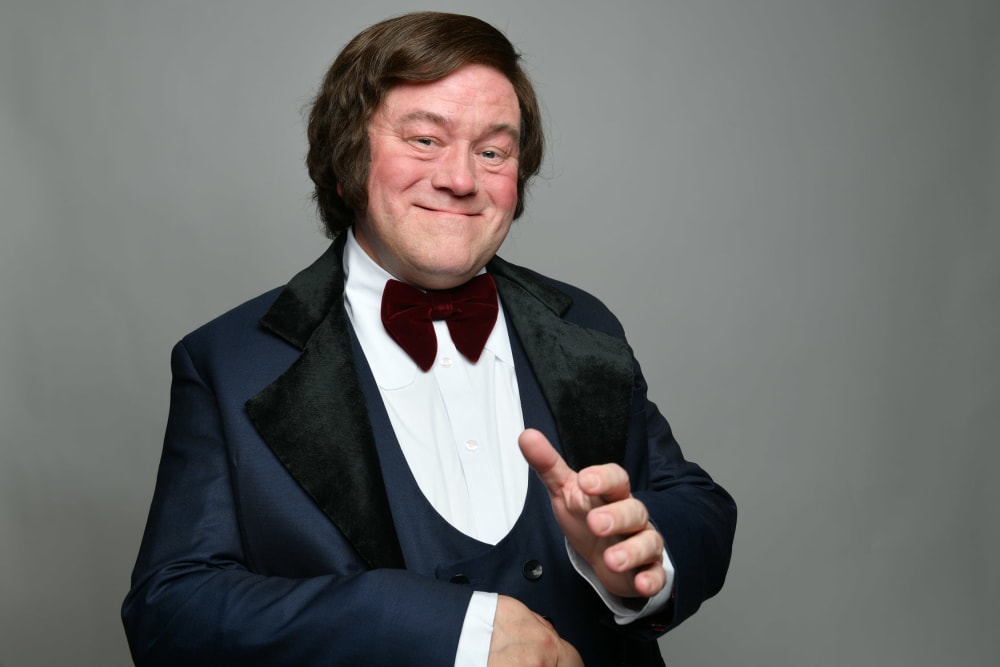 This play comes with an impressive pedigree: writer Tim Whitnall also wrote Morecambe about comedian Eric Morecambe, which was a big hit of the 2009 Fringe and went on to win many awards from touring. Eric was played by Bob Golding, who directs this new play starring Jon Culshaw, one of the UK's most famous impressionists and star of Dead Ringers.
The premise of this play is that Les Dawson is on Concorde on the way to perform in America in December 1985 and his agent has given him a dictaphone to start working on his autobiography—which he said he would not write until someone published his serious novel. This is a device to take the audience back through his life from his beginnings in Collyhurst, near Manchester.
We get some anecdotes of his early life, how he got into boxing and vowed to battle with words and never physical violence again after being shocked that he'd knocked someone out. He kept trying and failing to be published as a writer, spending some time as a reporter for the Bury Times, and his clever use of long words in his stand-up didn't always go down well.
Then, when he'd had a few too many pints between spots at Hull Trawlerman's club, he discovered both the dour persona and the distinctive off-key piano playing that became his trademarks. After his wife forced him onto TV talent show Opportunity Knocks, his career properly took off.
The whole story is told through Culshaw, who has Dawson's voice and gestures mimicked perfectly, as you might expect, in front of a giant, old-fashioned TV set, on which Culshaw also appears as various characters, including Sissy and Ada—the pair of middle-aged women originally played by Dawson and Roy Barraclough—John Humphries, David Frost, Hughie Green and others, all impressively performed, costumed and made-up.
The production, performance and all technical aspects of this show can't be faulted, but the play doesn't quite come together. Some references are a bit cryptic unless you already know the context (listening to our podcast episode with the writer, director and performer would help a bit), knowing references to 'dramatic devices' jar a bit rather than being funny and the story as a whole feels incomplete. Whitnall is already working on a longer version for touring, but this Fringe version isn't quite there.
There is a lot to enjoy and to impress in this production, but currently it doesn't measure up to Morecambe and overall isn't as satisfying as one would hope.
Reviewer: David Chadderton