Les Liaisons Dangereuses
Christopher Hampton from the novel by Choderlos de Laclos
New Vic, Newcastle-under-Lyme
(2007)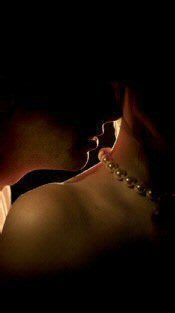 When a small theatre takes on a play which won an Olivier award, a New York Critics' Circle award and was nominated for seven Tony awards, there's every chance that the venue will spectacularly come to grief. Yet when the theatre in question is the New Vic, the level of anticipation shoots up considerably.
Choosing Christopher Hampton's searing analysis of deceit, betrayal and revenge in pre-Revolution Paris was an ambitious move for the theatre-in-the-round, yet the New Vic pulls it off with verve and style.
It's 21 years since the Royal Shakespeare Company first presented Hampton's adaptation of Laclos's epistolary novel. That was at the Pit in London. A former RSC associate director was chosen to revive the piece in north Staffordshire.
Lucy Pitman-Wallace is considered one of the brightest talents in UK theatre and she's assembled a talented cast who deliver a sparkling production. They bring out all the humour in the text as well as tugging at the emotions and showing the shocking side of the French amoral aristocracy.
Les Liaisons Dangereuses details the scandalous contest between the sexually liberated Marquise de Merteuil and the likeable yet ruthless Vicomte de Valmont to see who can pull off the greater act of seduction. Lives are destroyed as neither is concerned about the far-reaching consequences - until love gets in the way.
Hywell Simons, whom I saw give an excellent performance in Double Indemnity at Nottingham Playhouse three years ago, gives a stunning portrayal as the Vicomte. He dominates the stage, is totally credible as an aristocratic stud and exudes confidence, class and charm.
Clare Swinburne is similarly exceptional as the scheming Marquise who appears to be caring and considerate but in reality is calculated and conniving. "I was born to dominate your sex," she tells the Vicomte and also describes herself as a "virtuoso of deceit". She clearly revels in the challenging role.
The scenes featuring those two are electrifying as they try to get the upper hand in what is indeed a war of the sexes.
Pitman-Wallace's production has poise and composure as well as pace. There are elaborate changes of scene yet they are handled cleverly, with actors walking around the set looking furtive, concerned or thoughtful while props are moved to their new positions.
Some of the actors are relatively inexperienced and make a nervous start. But before long they are swept along with the quality of the production and raise their performances accordingly.
The New Vic is earning itself a fine reputation for its consistently high-quality offerings. Les Liaison Dangereuses should enhance the theatre's standing as a place to go for a thrilling evening's entertainment.
Reviewer: Steve Orme