Letters To Aberlour

New Strides Theatre
Just Festival at Central Hall
–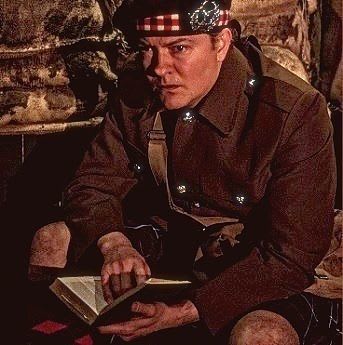 Given that The Great War is something of a staple fallback every year at the Fringe, with companies strip mining every hint of emotion from one of the truest calamities in all of modern history, it's no surprise that it is given the uniquely 'local' flavour of some real life Scottish events.
Which is where Letter to Aberlour comes in as a surprisingly lengthy and poe faced dramatic history lesson about the orphanage which saw over 200 of its boys leave to see the front.
It's certainly worthy subject matter, and New Strides Theatre has certainly gone all out with the costumes and the set, which manages to function as a trench, a schoolroom, a dining hall and various other locations with minimal alterations.
Minimal, but sadly not swift alterations, as one of the strongest impressions left by the production was how staccato the scenes seemed, with fades to black and lengthy pauses between each short vignette.
There is also a hurriedness to the scenes, with little chance for the audience to really absorb who the boys are, before most are killed in some grotesque manner or another. Leading to the point when the interval began, an hour into the experience, it felt almost nothing had happened of in the previous hour's stage traffic.

Given the efforts the actors made to commit to their scenes, it seems churlish not to at least commend the production on that, but at a length of nearly two hours, this worthy but flat and plodding historical piece couldn't ever be recommended to anyone without a real life link to the place or people involved.
Reviewer: Graeme Strachan