Life and Death of a Journalist
Jingen Young
Pokfulam Rd Productions
The Vaults (cage) Leake Street
–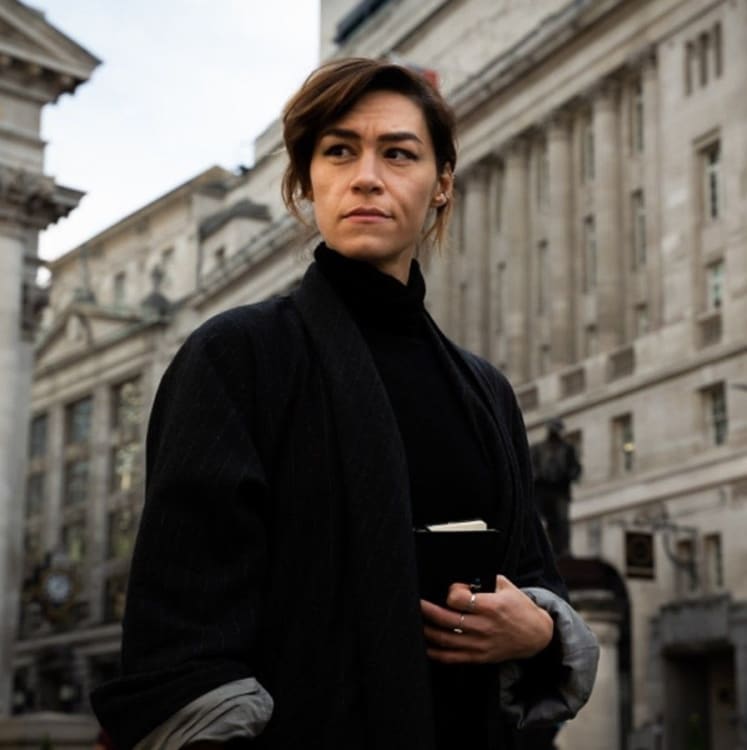 According to the Committee to Protect Journalists, in 2019, at least 25 journalists were "killed in relation to their work". In Hong Kong during the almost continuous pro-democracy demonstrations, many were assaulted by police and pro-China supporters.
Jingen Young's play Life and Death of a Journalist imagines the liberal-minded reporter Laura, given a confident engaging performance by Lucy Roslyn. She is not just a recorder of events, she is passionate for justice, wanting to shine "a light on atrocities and lies" that hound the activists in Hong Kong.
But freelance reporting can give your words a limited profile, so she is reluctantly tempted by Vicky (Melissa Woodbridge), a former mentor now editor, to take a staff job with a newspaper that has a bad reputation for being pro-China and is trying to clean up its act by getting the rebel voice of Laura on board.
Of course they lied and are soon softening her prose, encouraging the addition of words like "alleged" before the latest report of brutality by the authorities and somehow getting her to substitute the word rioter for the word protester.
Not surprisingly, all this messes with her personal life, which begins to disintegrate.
The story rings true, but the writer distracts us with some very wooden text, which at times looks like the intrusion of the writer telling us stuff rather than anything that is character driven. It's not helped by phrasing that sounds both unlikely and very odd. For instance, in response to the complaint by Laura's partner Mark (Robert Bradley) about her arriving home late, she asks, "why do you always want me to act like an etiquette robot?"
Really?
When he tells her his dad has died, she says, "let's get married, let's have kids." And of course such things might be said, but don't be surprised if the audience raises a collective eyebrow.
This play could help us understand the difficult, ethically complicated role of those who become our official witnesses to important events, but before that is possible, for most of the audience, it needs a lot more work.
Reviewer: Keith Mckenna