Life for Beginners
Alice Birch, Ben Ellis, Matt Hartley, Lizzie Nunnery and Rex Obano
Theatre503
Theatre503
–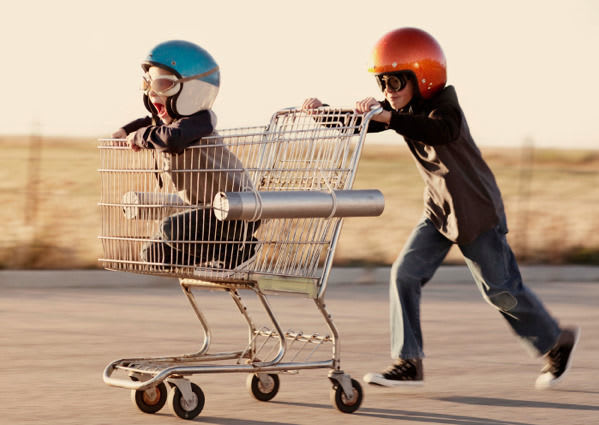 The first thing to say is that Life for Beginners is very good. It's got polished dialogue, strong acting and it's very funny. There's a keenness to it too with some confident directing from Tim Roseman and Paul Robinson. But it's also incredibly narrow and hollow.
Life for Beginners is a collection of scenes. You start with small windows into someone's first day at a petting zoo or a 60-year-old opening a time capsule that his younger self has left him; little instances of the strange everyday.
However, and despite the title, this evening is not about life. It's not about the life that we all know which involves waiting at bus stop or walking the dog. It's about love and not love in its various shapes and sizes, here is just the one kind and hue: romantic love.
It's a bait and switch: expect life, get romance. While you have all the stages of life, from procreation to adolescence to old age, each and every one of the fragments collapses into a romantic relationship. This isn't just narrow, it's cheap. When you have only two people on stage and the subject is their relationship, there aren't many outcomes; it's the too well trodden dramatic structure: will they or won't they. And then onto the next relationship.
So, despite the colourfulness of the writing and the astute acting, the whole is cloying. This is not to say there are not moments of power or honesty within this—one of the best scenes of the night is a monologue from a fake blonde (Kate Sissons) considering getting a boob job for her man and talking about walking in on him watching porn—and Life for Beginners is extremely funny. A sperm and an egg talking to each other about relationships is brilliant and Alex Beckett, as a sperm, is hilariously intense.
It's ultimately disappointing, considering the amount of sheer talent involved, that the end product is so safe and so conventional. There are five brilliant writers involved, as well as nine great actors and two far-sighted directors. This is the swansong for Theatre503's artistic directors Tim Roseman and Paul Robinson before they head onto different projects and it's a shame that, for a theatre that genuinely and doggedly promotes fearless new writing, this is their send-off.
As the curtain fell, despite the goosebumps, I felt tricked. Bludgeoned by cultural commonplaces into a corner where you can only mumble "well yes, it was beautiful wasn't it". You walk away not having seen life, but a museum of theoretical relationships. And we all know that there's more to life than that.
Reviewer: Tobias Chapple