Life is a Dream
Choreography Kim Brandstrup, music by Witold Lutoslawski, based on the play by Pedro Calderón de la Barca
Rambert
Curve Theatre, Leicester
–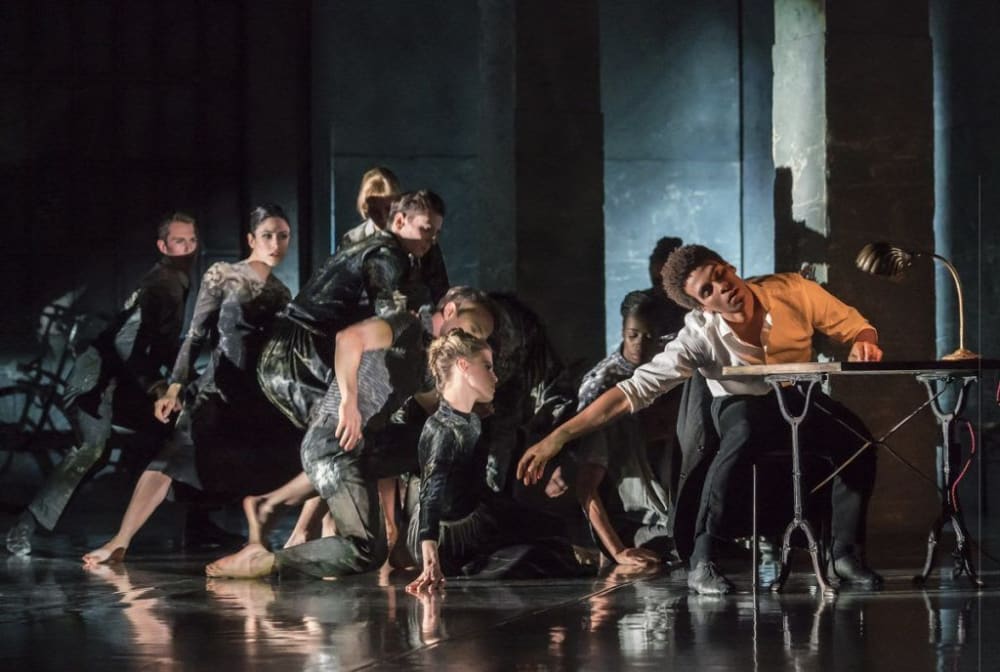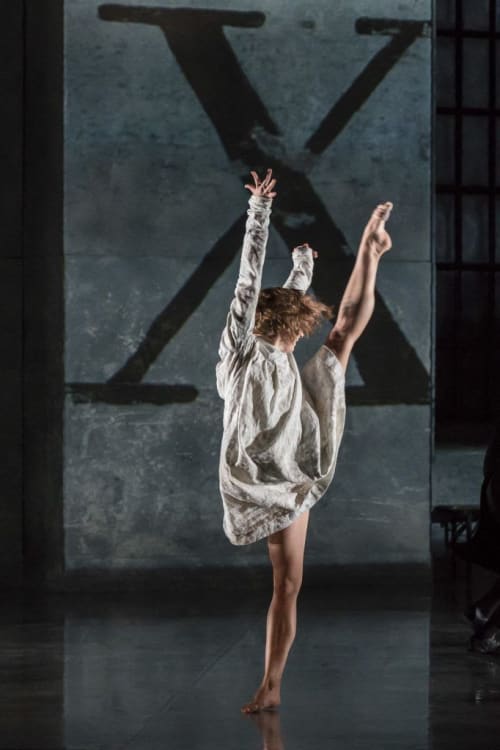 Constraint is often the catalyst for creativity, and Life is a Dream, Rambert's first full-length production in over 30 years, provides many layers reinforcing this concept.
Now at the end of a UK tour, Life is a Dream re-imagines Pedro Calderón de la Barca's 17th century eponymous play, telling the story of Polish Prince Segismundo whose father kept him captive. Freed for a day, and angry at what he had missed, the prince turned to violence and cruelty to gain some redress on his life. On his return to prison, he is put to sleep and, on waking, now believes his freedom to have been a dream. Released again, his approach to the world has changed to that of caution and wonder.
Choreographer Kim Brandstrup's version, however, isn't so concerned with this plot, setting his version in a theatre rehearsal room in 1959. The prince is now a director, drifting in and out of sleep, re-casting scenes actors have been rehearsing and replaying them in his dreams. He appears to conduct the (wonderful) live orchestra along with his doppelganger. This is metatheatre within dance, intriguing, and complex.
I mention the original play's plot even though Brandstrup's interpretation is a loose re-imagining of de la Barca's work, as knowledge of these themes of constraint and appreciation for the bleakness of the mood are likely to aid understanding. We humans like to find meaning and follow a narrative and without any contextual knowledge, this is a difficult piece to follow (and it pays to do a little research or read the excellent programme beforehand if you can).
As a creative piece, Brandstrup and his team deliver a masterclass: the Quay Brothers' stark set serves as a canvas for projection of stunning monochrome imagery of swaying trees, prison bars, a partially open window. Holly Waddington's smeary, monochrome costumes convey constriction in sculpted bodices but also fluidity and organic movement in flowing skirts and billowing sleeves. Three performers appear with long sleeves covering their hands, suggesting the confines of a straitjacket, but which provide means for escape and discovery. Jean Kalman's cinematic lighting evokes dark places of the mind searching for escape.
In keeping with de la Barca's Polish prince, Brandstrup also gained further inspiration from the work of Polish avant-garde theatrical artists Jerzy Grotowski and Tadeusz Kantor. Adding a poignant note, Polish composer Witold Lutoslawski's jerky, insistent music has an eerie quality, sometimes drifting and dreamy but often jarring. Lutoslawski composed many of his pieces whilst in hiding in an attic during the Warsaw Uprising of 1944, using music as an escape from his enforced incarceration.
The precision and controlled strength displayed by the entire company is hugely impressive; with little to work with in terms of mood change or joy, the dancers are riveting as they convey an ethereal, otherworldly crossover space between dreams and reality.
Reviewer: Sally Jack