Life of Pi
Lolita Chakrabarti, based on the novel by Yann Martel
Simon Friend in association with Playing Field and Tulchin/Bartner Productions and Sheffield Theatres
Wyndham's Theatre
–

Listing details and ticket info...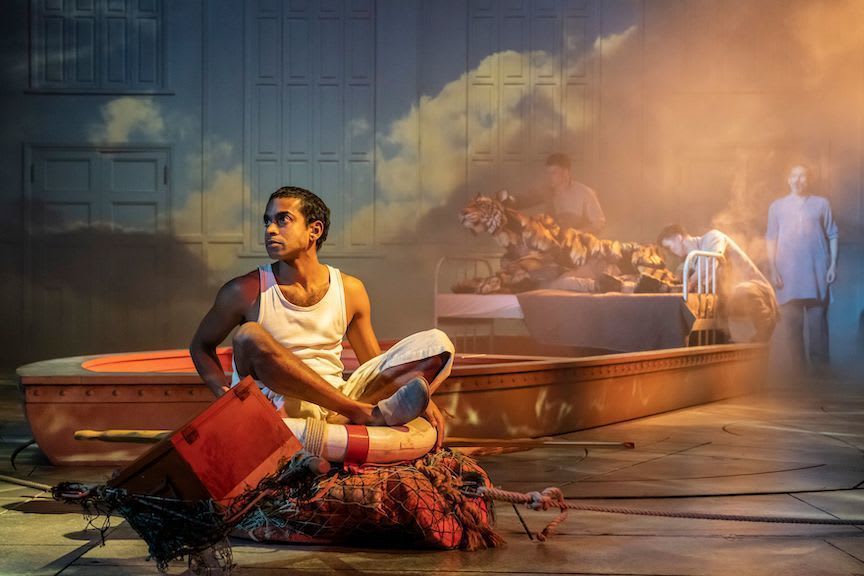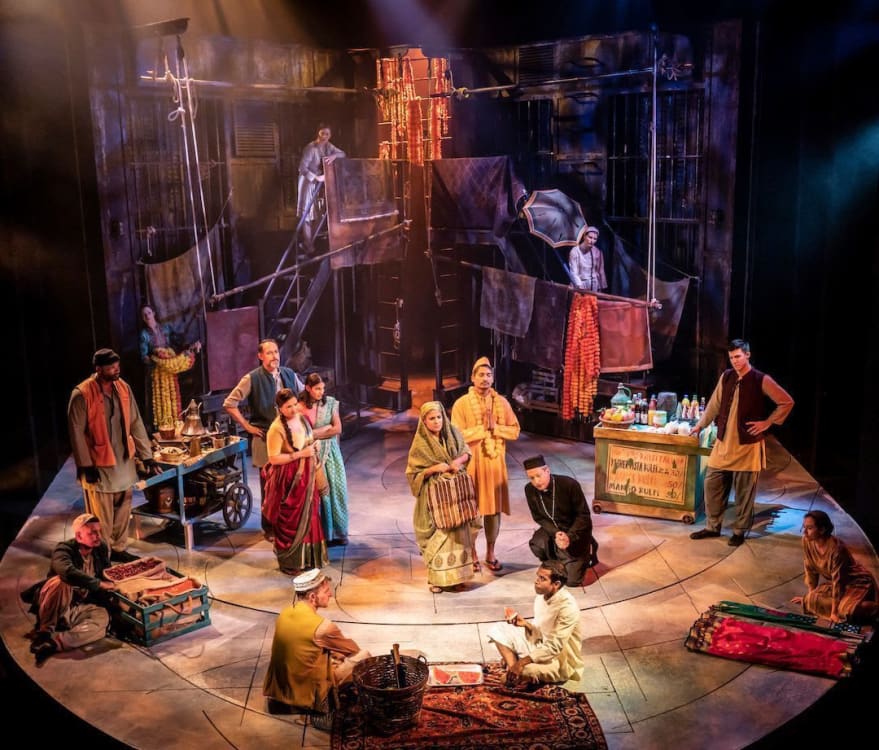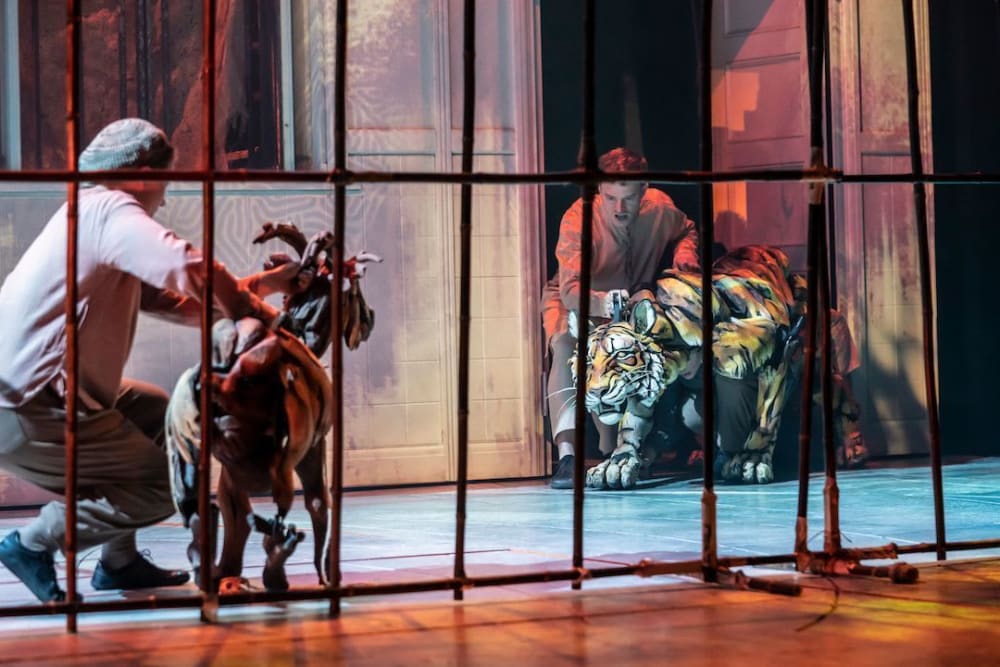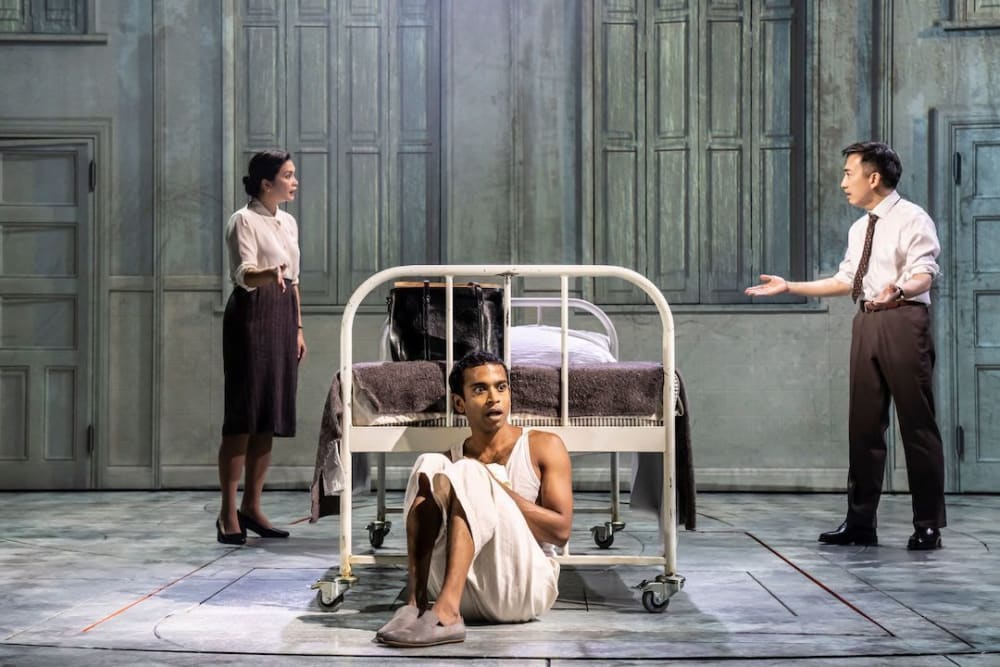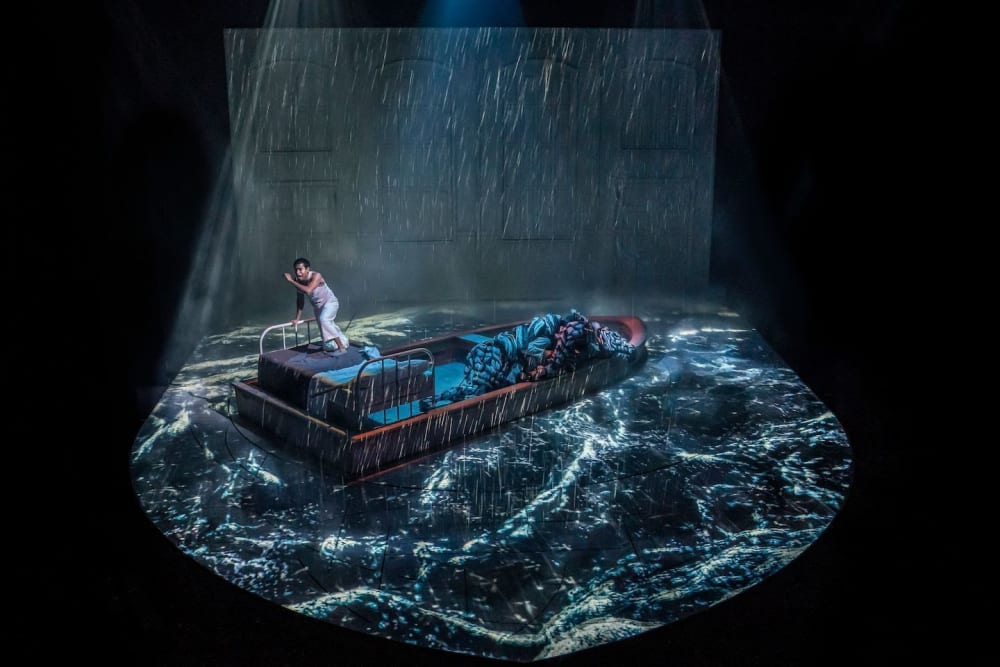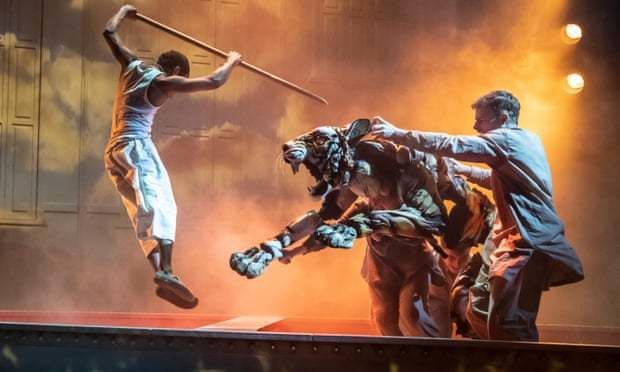 Enthusiastically received at its première in Sheffield, COVID has made us wait a long time for Lolita Chakrabarti's adaptation of Yann Martel's Booker Prize-winner to transfer to the West End but it doesn't disappoint; this is a fine piece of theatre.
It doesn't have the depth of the novel's exploration of what is true and what we believe in. Those questions are there and something to take away with you but the emphasis is on Pi telling his story, however you choose to interpret it.
That story recounts the traumatic experience of being shipwrecked and spending 227 days drifting in the Pacific on a lifeboat he shared with a dangerous tiger.
The play frames this adaptation with what comes at the end of the book, when a Japanese insurance investigator comes to the Mexican hospital where Pi is recovering to question him, the only known survivor, about the sinking of the freighter SS Tsimtsum. Mr Okamoto (David K C Tse) and Lulu Chen (Kirsten Foster) from the Canadian embassy find Pi hiding under his bed. When they coax him out, he begins by telling them about living in Pondicherry and his parents' zoo. The family are planning to escape India's political turmoil by moving to Canada, taking their animals to a zoo there.
The scene metamorphoses. There is a flurry of butterflies, a giraffe pokes its head out from its house and other animals introduced including a goat, a zebra, an hyena, an orangutan and her offspring and a Bengal Tiger. Thus begins a display of remarkable puppetry. Company members have already been seen moving scenery in plain view making it easy to accept the skilled puppeteers who are visible bringing these animals to life.
There is nothing anthropomorphic or twee about these creatures. Pi is given a lesson in how dangerous they are when the goat, which Pi is particularly fond of, is put in a pen with the tiger who kills it and drags it away. Though later the tearing of flesh will be shown in a more stylized way, this first time there is a pool of blood left on the ground as a reminder.
From the zoo to a marketplace to the chaos of boarding the ship, a great storm and then shipwreck, the action moves between hospital and places in Pi's story, from telling to happening in a magical melting. Max Webster's production creates stunning visual effects with a combination of Tim Hatley's set and costumes, Andrzey Gouldings brilliant video projections, Tim Lutkin's lighting and the music and sound design of Andrew T Mackay and Carolyn Downing. One moment Pi is in a boat in the middle of a surging sea, the next in the clinical calm of the hospital.
This is spectacular theatre that gains by its theatricality and it is matched by that of the puppets designed any Nick Barnes and Finn Caldwell, their movement directed by Caldwell. Only the puppeteers bringing tiger Richard Parker to life are individually credited (Fred Davis, Daisy Franks and Romina Hytten) but the whole company seem to be accomplished puppeteers with fishes and a turtle added to the animals first seen in the zoo.
At the heart of this theatrical setting is Hiran Abeysekera's Pi. He gives Pi an openness that helps make him feel like a real teenager. It is a performance that has to embrace the questioning lad ready to sample all religions, who brings a reasoning mind to his desperate situation, the terrified boy facing attack from human or animal or seeing hallucinations and the traumatised patient in hospital.
He succeeds not in competing with the action going on around him but by becoming the centre of its energy.
The visual effects and the animals have a detail that is lacking in the other characterisations; the script is too busy telling the story to allow most of the other characters any development. Mina Anwar and Nicholas Khan as Pi's mother and father are the idea of parents rather than people and Raj Ghatak's Polonius-like uncle a quick comic cameo. But this telling revolves around Pi and the theatrical experience the adaptation offers and that makes such an impact it must be applauded. It's a great night in the theatre.
Reviewer: Howard Loxton