Light Falls
Simon Stephens, original music by Jarvis Cocker
Royal Exchange Theatre
Royal Exchange Theatre
–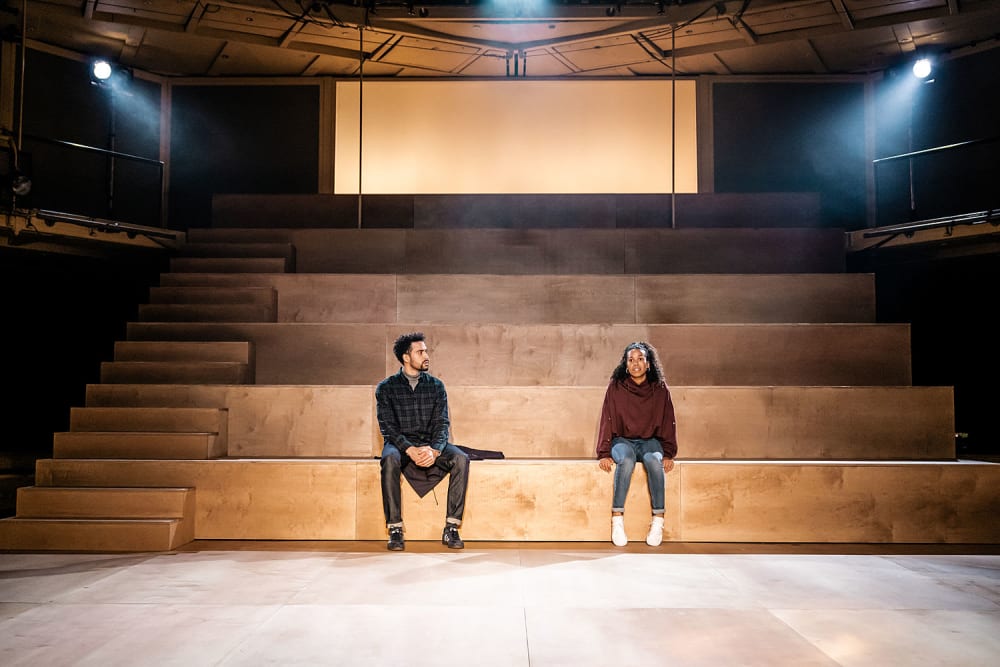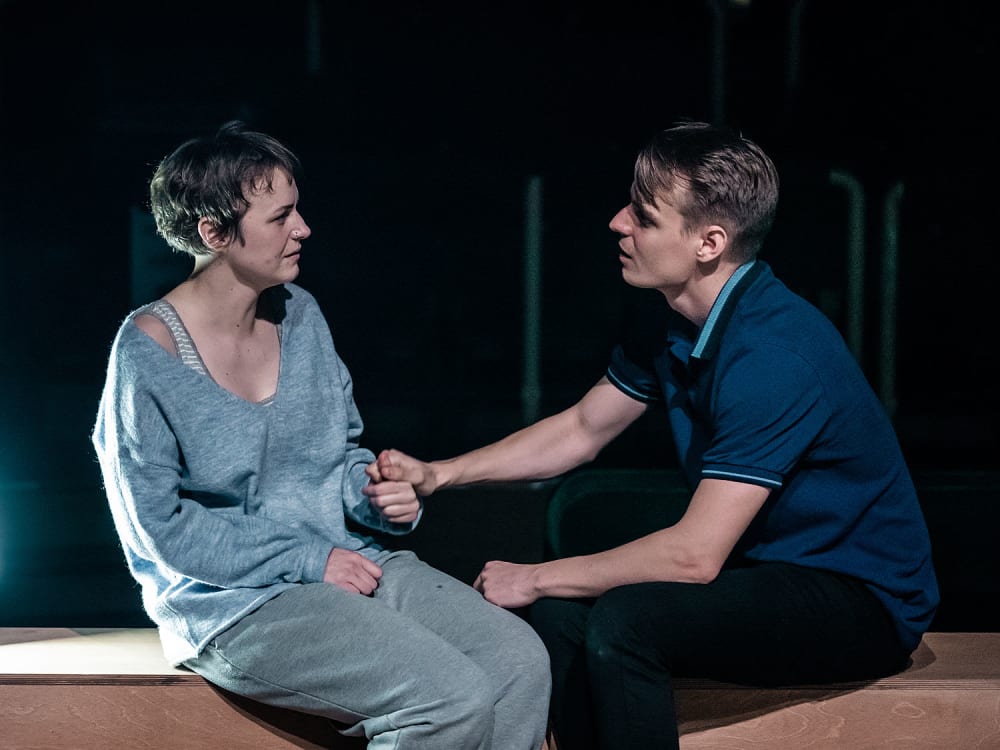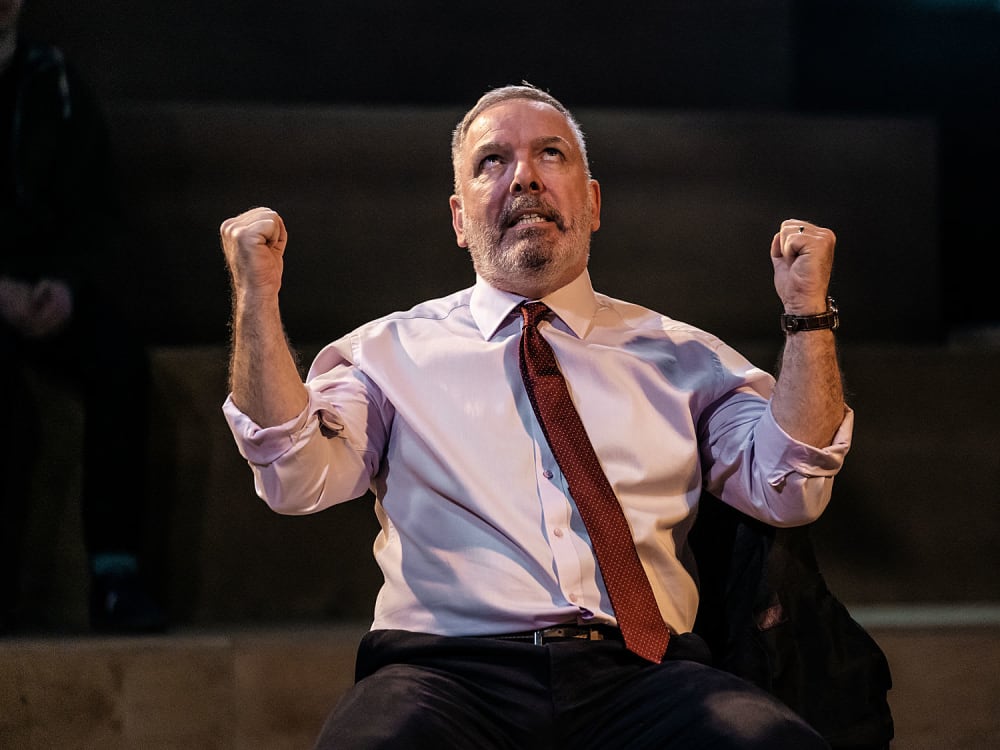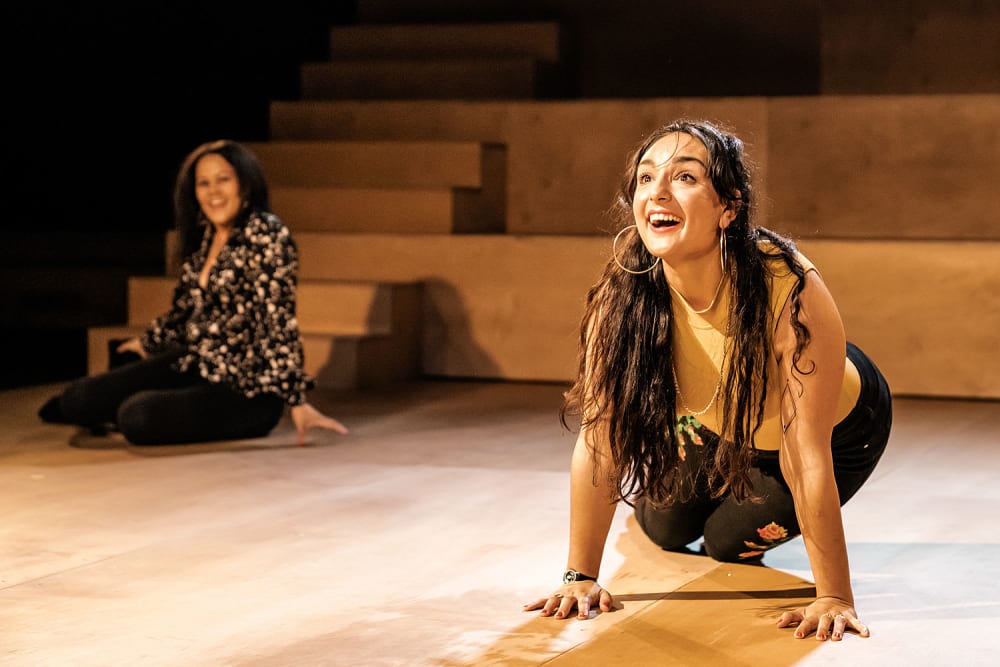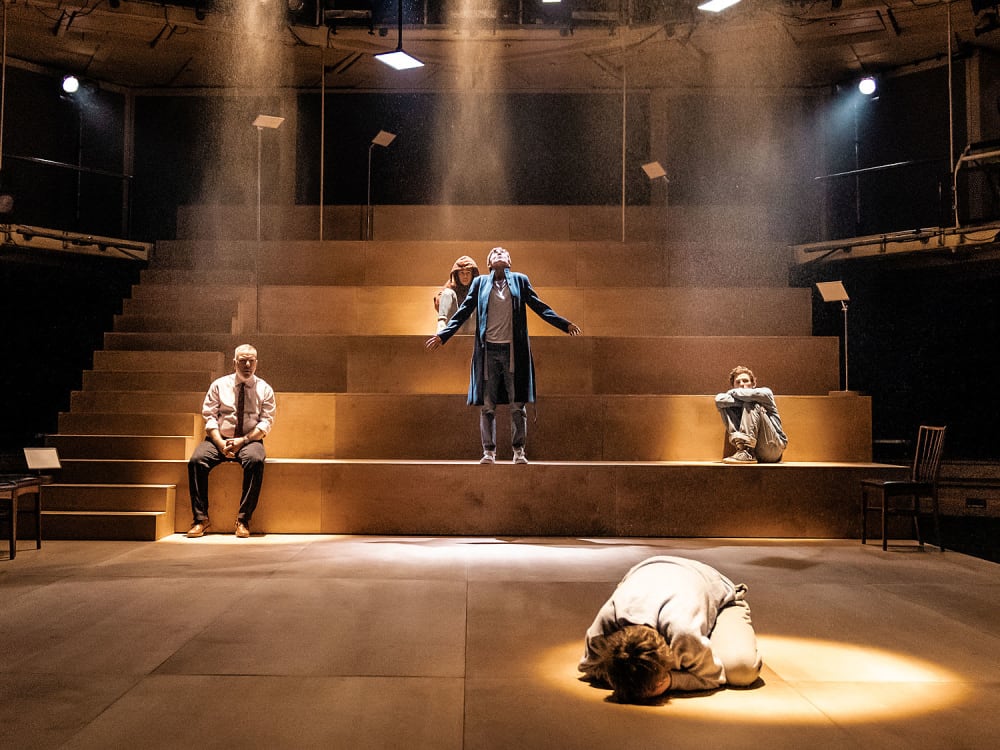 Outgoing Royal Exchange Artistic Director Sarah Frankcom continues the theatre's close relationship with playwright Simon Stephens with this brand new play, which has many of his recognisable tropes but is also often very funny. Yes, Simon Stephens can do comedy, and do it well. Who'd have thought?
There's still a recovering alcoholic, a recovering drug addict, someone who has attempted suicide, the son of someone who succeeded in suicide, a cheating husband, lots of mentions of Stockport, plus the storytelling character dies right at the beginning, but it really isn't as grim as you might expect. In fact it's really quite entertaining.
Perhaps it's the influence of Jarvis Cocker, who gets his name on the poster but his contribution is really just the one song, "Hymn of the North", but rather than the action stopping for it to be sung, it is woven into the fabric of the play, parts of it popping up at regular intervals. The words, reproduced in the programme, are typical Cocker (you can hear it in his voice, especially the line that ends in "yeah") and sound like they were written by someone who grew up in Sheffield, with a background of grimness but a note of hope: "Factories lie empty / Manufacturing Emptiness / Life still needs to be filled none the less / So go and find something to love". It is that hope, as well as the humour, that for me makes this very different from other plays I have seen by Stephens.
Christine (Rebecca Manley) welcomes the audience by telling them her story, of how she entered the supermarket to get a bottle of vodka after nine months on the waggon, had a haemorrhage and died. We join her in the moment of her death, worrying about her three children, wondering what they are doing, and it is as though she is able to take us with her to observe them all just at that exact moment.
Youngest daughter Jess (Witney White) wakes after a heavy night of drinking to find Michael (Tachia Newall) in her room; she is suspicious and hostile as she doesn't remember much of the night before, but it seems he looked after her and she asked him to stay—and he didn't take advantage of her state. Son Steven (David Moorst) is reunited with boyfriend Andy (Jamie Samuel) who has been away for a while working on aircraft as, we assume, cabin crew, but Steven is feeling insecure and gets depressed when by himself. Daughter Ashe (Katie West), the one who had attempted suicide, is rejecting all offers of help for her and her young son from the boy's father, Joe (Freddie Gaminara), despite his insistence that he is now free of the drink and drugs and wants to make amends.
Husband Bernard (Lloyd Hutchinson), meanwhile, is arranging a hotel threesome with Michaela (Carla Henry), whom he appears to have known for a while, and her friend Emma (Mercedes Assad). Then the news arrives of what has happened to Christine, and the atmosphere changes for all of them, but if anything they all grow stronger and more hopeful for the future—not perhaps the bleak ending you might expect from this writer.
Most of the situations of the various characters capitalise on opportunities for humour as well as the occasional desperation and soul-searching. There isn't much humour in Ashe's scenes with Joe, but she has a heartwarming conversation with her mother before the end. Bernard's situation and his social awkwardness are ripe for comedy, especially when Emma has trouble holding her tongue and her laughter, but there is also plenty of wit in the exchanges between Steven and Jess and their respective partners.
Frankcom conducts the pace of this complex web of scenes perfectly, bringing them all together for the final reunion at the funeral. Sometimes it's a bit confusing whether Manley is meant to be a ghost or a different person that the others won't recognise until you see she is credited for a list of characters in the programme, but this is a fairly minor quibble.
Overall, it's surprisingly very entertaining without any of the depth of the characters and their relationships being sacrificed, and there are perfectly measured performances from everyone. I've had some pretty grim experiences in the theatre with Simon Stephens, but this couldn't be more different. Definitely recommended.
Reviewer: David Chadderton