Lighthearted Intercourse
Bill Naughton
Octagon Theatre, Bolton
–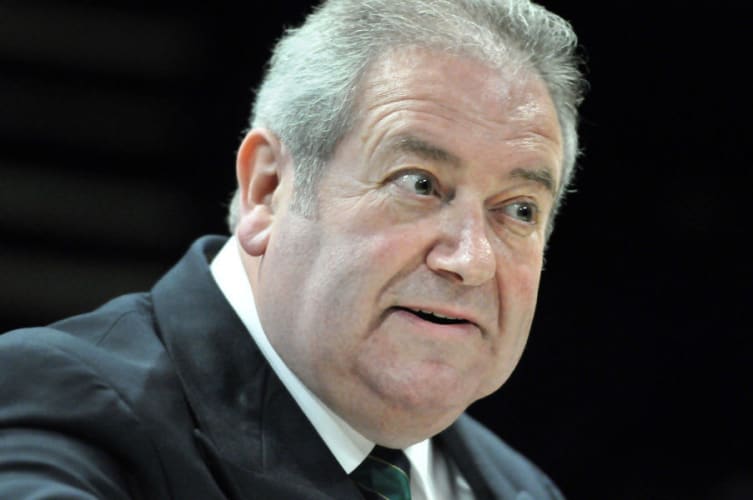 Twenty years after his death, the Octagon is staging the "world première" of a play by Bolton's most famous playwright, Bill Naughton, adapted by director David Thacker from ten different drafts provided by Naughton's widow Erna, now housed at Bolton Library in a special Bill Naughton archive.
While the text has substantially changed, it has its roots in a radio play called November Day broadcast in 1963 and there was a production under the current title at Liverpool Playhouse in December 1971 directed by Antony Tuckey and starring Coronation Street's William Roache. According to Tuckey's artistic director's report for 1971, the play, "offended many people with its subject matter; so much so that the real point of the play was lost to them, namely that unemployment is a destructive force".
The play toys with us with its title, as it refers both to amusing conversation and to its more sexual connotation equally—at least in the first half, which all takes place in the bedroom of young couple Joe and Madge. A large section of the act is Joe recounting the story of how they met at the dance hall (we are sometime in the 1920s or early 1930s), started seeing one another, then sleeping together, then they were married after she fell pregnant. Meanwhile, Joe was still obsessed with "posh" girl Mary Carlisle, with whom he had been in love since he was seven years old.
The first act livens up considerably as Joe tries to get dressed to go out and look for work while Madge tries to tempt him back to bed, the comedy coming from his attempts to prevent himself from getting aroused as the consequences would make him late.
Act two moves down into the kitchen and really becomes a different kind of play, one that could probably stand alone without the preceding scenes. It begins from where we left off with Joe getting ready to go to the pit to see if there is any work available while Madge prepares for his homecoming after his inevitable rejection. However this time he is taken on, and he comes home many hours later, filthy and in considerable pain after the backbreaking work of carrying coal sacks.
Dropping into the story from time to time is the Priestley-esque ghostly figure known only as "The Visitor" whom only Joe can see. His message is that Joe should appreciate what he has instead of wishing for more—"make the most of now"—and that his family needs him more than it needs a better house and more material goods. Although The Visitor mentions motorways and airports and sums of money that Joe could only dream of, Joe doesn't react to any of this, except for when he says that the house they are standing in is to be demolished.
Although Tuckey's take on the play (admittedly an earlier version) is that it shows "that unemployment is a destructive force", Joe and Madge seem to be happiest when he is unemployed and just about managing to survive. There is also a message about not trampling over others to get what you want, voiced by The Visitor and made dramatic by the way Joe gets his job and Madge's reaction to it.
All of this adds up to a jumble of ideas, messages and styles that shows flashes of Naughton's wit, storytelling and social conscience but doesn't really add up to anything substantial or coherent. Thacker seems to have done a pretty decent job of patching it all together so that it just about works, but we still have a narrated radio play (or possibly a short story) followed by an amusing sex comedy followed by a gritty, northern, working class drama of the 1920s, none of which is the best example of its genre—although by no means the worst either.
The character of The Visitor is an interesting idea but really only has one very simple message to impart, so even though he rarely appears, his dialogue is a little repetitive. And it's not really that difficult to guess who he is or from where he has come (a bit of a precursor to Life On Mars).
The performances are perfectly fine from Nicholas Shaw in the huge part of Joe, Fiona Hampton as Madge and David Fleeshman as The Visitor, with recorded voice performances from Maxine Peake as Clara the "knocker up" trying to wake next door neighbour Albert, voiced by Peter Kay.
Thacker keeps it all moving at a suitable pace, and there are some very nicely-done spot sound effects from sound designer Andy Smith, particularly of the baby crying.
By no means is this the rediscovery of a lost jewel, but it passes the time quite agreeably and is of historical and local interest. But, as after the Liverpool production of an earlier version forty years ago, we are unlikely to see a rush of theatres wanting to squeeze it into their next seasons.
Reviewer: David Chadderton