Like a Prayer
Susan Hargreaves
Latecomers Productions
Part of the Sparkle Festival Lesbian and Gay Foundation Conference Room in Manchester's Gay Village
(2006)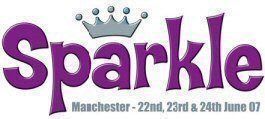 The success of the film Transamerica and shows from the Ladyboys of Bangkok may imply a wider acceptance of transgender people in the UK. However the conflicts that lie behind the transitioning person's journey of change and the impact on those around them are brought out very well in Susan Hargreaves fine new piece Like a Prayer. It is produced by the Latecomers Theatre Company who specialise in taking quality drama to communities who might not have access to it.
It's the story of Hamish a 59 year old African Caribbean former engineer. He has taken early retirement so that he can come out as a woman called Lilian by age 60.
His mother having recently died, we see him begin this journey at his Alcoholics Anonymous meeting. There he meets Jenny, his future lodger, and dresses as Lilian for the first time in front of anyone in a well realised and moving sequence. The play shows Hamish's attemps to feel comfortable as Lilian: first at home with Jenny then outside and finally at the club night for other trans people. This is run by a hardnosed drag artiste Lisa Dee who also has a softer side he generally keeps hidden. This softer side allows him to run a free deportment skills service. Jenny has to cope with seeing her friend and fellow alcoholic change into someone else and this is a source of some of the conflict in the work. It complements Hamish's own struggle for self acceptance.
As Hamish / Lilian award winning actor Wylie Longmore has a dignity and commanding stage presence. His exquisite diction and sense of stillness make you hang on every word. He knows how to move an audience. Emerging Manchester based actor Tigga Goulding brings such animation and wit to the part of Jenny that she is completely believable and the two work very well together. She also goes on her own journey toward finding herself as a Madonna impersonator. Her sample performance is a joy.
The pair are ably supported by recent Met graduate Freddie Machin as Lisa Dee. There is also a guest appearance from Manchester trans scene t girl Susie Q brought to us by Alan Culley.
The set consists of some basic furniture which shows Hamish's living room and bedroom. The bed doubles up as his hospital bed in Act 2. The different locations such as night club and hospital are cleverly shown more by lighting effect than set changes.
The first act was a fully fledged performance but the second act was a rehearsed reading. The author addressed the audience after the interval but the reason for the rehearsed reading was not explained. However as a work in progress the author requested feedback and the production has scheduled a focus group and question and answer session over its three day run.
Director Darren Gordon is to be commended on his fine staging of this new and moving work in the challenging location of the conference room at the Lesbian and Gay Foundation. The temperature in the room was marginally relieved however by the generous interval and pre performance refreshments.
Reviewer: Andrew Edwards