Limits
Tilde Björfors
Cirkus Cirkör
Royal Festival Hall
–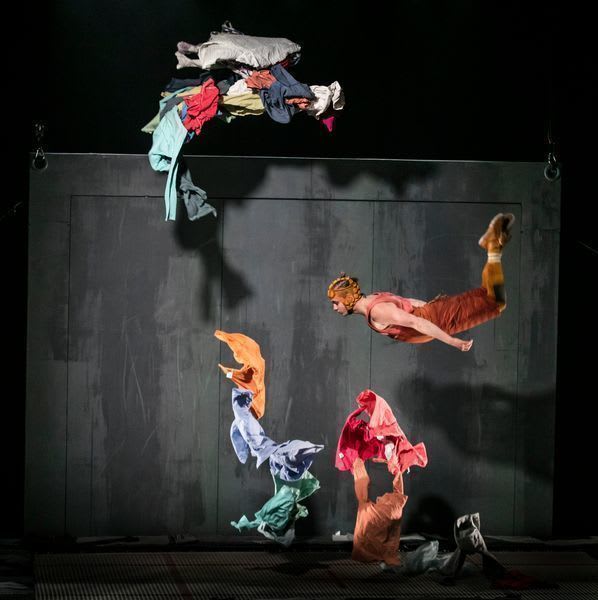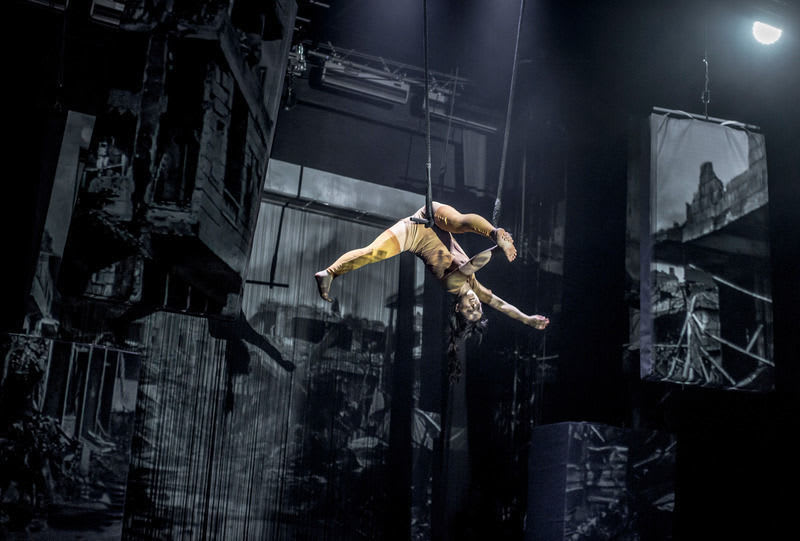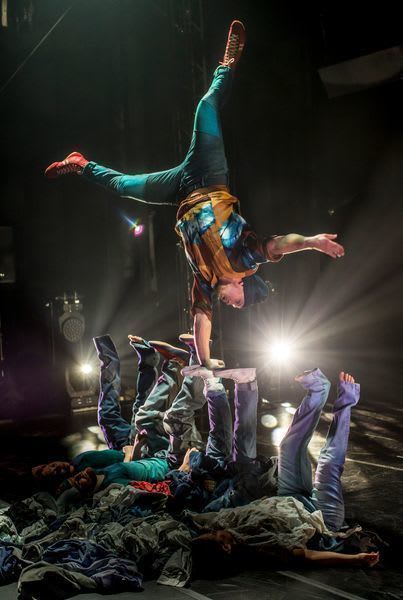 Presented as part of Nordic Matters, the Southbank Centre's year-long exploration of Nordic arts and culture, this Swedish circus company uses its skills to respond to the refugee crisis. They meld text, music and image with their physical performance to present the risks, the determination and the fortitude of those forced by their circumstances to leave their homes and seek a life elsewhere.
In recent decades, we have seen circus lose its animal acts and freak elements to become a celebration of human skill, a discipline that has increasingly employed a whole range of theatre forms, but here is a company that is also using its work to convey a political and humanitarian message. They have developed what one Swedish review has called a new genre: "circus activism".
Limits, conceived and directed Cirkus Cirkör's Artistic Director Tilde Bjöfors, is inspired by real life stories from the 150,000 refugees who have found their way to Sweden, some of whom are quoted directly. Bjöfors has been active in a group setting up transitional housing for them, has welcomed them into her own home, and it is clear that the company all feel very strongly about what they are presenting.
Images of dark skies over open water precede the performance which opens with statistics of numbers displaced, numbers reaching Europe and projected numbers of those lost on the way. A line of paper boats is laid across the stage and a huge metal grid falls like a crashing wave destroying some of them. Later, those boats or images of them will be a recurring reminder throughout the performance. That grid now becomes a high, precariously balanced obstacle that performers must climb up and over, a simple but very graphic parallel to refugees crossing borders and the chances they take in trying to do so.
Images or actions match such experiences as abandoning home or escaping drowning, or they are described directly; there are displays of facts and figures but it is all integrated with circus performance by this talented ensemble of acrobats with tumbling and balance skills and all with their own specialities.
Peter Åberg is an impressive juggler who also plays tunes, selecting some of his juggling sticks for the notes they make when struck against his body or themselves as they spin through the air. He can also put a Rubik's Cube right even blindfolded (and likes the mnemonics he uses with refugee situations).
Sarah Lett expertly spins around on the Cyr wheel and an aerial acrobat suspended or on silk lisse (replacing Manda Rydman, seen in one photo). Saara Ahola is another aerialist and hand-to-hand acrobat. Anton Graff and Einar Kling-Odencrants are gold-medal-winning teeterboard artists soaring upward to somersault high in the air on the others propulsion and equally at home on a trampoline.
The whole show is borne along on an eclectic sound score by composer Samuel Andersson full of pounding rhythms, soaring strings and vocalisations influenced by Middle Eastern and African folk song. The composer is himself playing live on violin, guitar and various percussion including some very long tubes and is joined on violin and in vocals by Thea Åslund. The music is thrilling, with the musicians sometimes drawn into the acrobatics and sometimes getting a little help from the others.
Though the message of Limits is very serious, it is not without humour and it is a continuous and stimulating display of circus skills. It suggest that, just as the bodies of circus performers must persevere in developing new skills, our public bodies, our nations—Sweden, Europe, and indeed all of us—must learn new ways to overcome obstacles and deal with mass migration, globalisation, diversity and a changing society. It does so not through pontification but two hours of entertaining performance.
Reviewer: Howard Loxton